To Read
Diggin' In With Michelle
Ms. Obama digs into the dirt and dishes on what's growing in America's home gardens.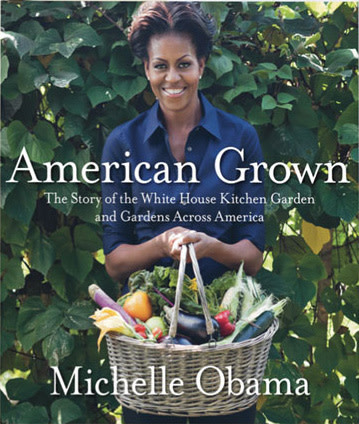 It's a story many of us can relate to: you've just moved into a new house in a new city, with your longtime partner (in this case, a husband who's been offered a new job that is too good to turn down) and your two pre-teen girls. The house has a nice big yard, and you think about having a vegetable garden. You've never really gardened before, but then, all sorts of beginners are turning a part of their grassy lawn into a productive veggie patch. Why not try? So you dig in.
That's what a 40-something woman named Michelle did in 2009, and now the White House has its first vegetable garden since Eleanor and Franklin Roosevelt lived there. Because of course the woman was Michelle Obama, and the house she moved into was that big white one on Pennsylvania Avenue in Washington, DC. And while some of us document our garden adventures with a notebook or a collection of empty seed packets, Michelle has gotten together with her gardening buddies and published American Grown: The Story of the White House Kitchen Garden and Gardens Across America.
The book is a timely and appropriate record of the state of growing, cooking and eating food in America today. It strikes a perfect balance between coffee-table-book pretty and helpful, informative reference and recipe book. Obama and her team, which includes White House chefs and National Park Service landscape experts, know how to inspire us and relate the goings on of the White House to us in our own houses. But her team does know what it's doing, and her yard, unlike most of ours, is a designated national park.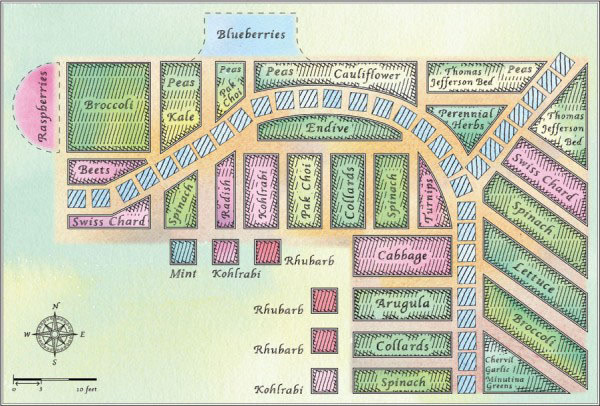 When Obama got the idea to plant a kitchen garden in her new yard, she didn't even know if federal laws would allow it. Luckily, they did, and she broke ground in March 2009, with the help of a crew of fifth graders from Washington's Bancroft Elementary School.
Here's a recipe for a not-to-sweet quick bread from Chef Bill, who says to try it "toasted with a smear of cream cheese for breakfast." (Chef Bill is also known as White House Executive Pastry Chef Bill Yosses, so he should know it'll taste good.)
Sweet Potato Quick Bread
Makes two 8 × 4-inch loaves
2 medium sweet potatoes (about 2 pounds)
3 large eggs, at room temperature
3/4 cup honey
1/2 cup canola or other neutral-flavored vegetable oil
1/2 cup plain Greek yogurt
2 1/2 cups all-purpose flour
1 cup whole-wheat flour
2 teaspoons baking powder
1 1/2 teaspoons salt
2 teaspoons grated fresh ginger
2 tablespoons minced crystallized ginger
2 teaspoons ground ginger
1. Peel the sweet potatoes and cut into large chunks. Place in a medium pot and cover with cold water. Bring to a boil and cook until the potatoes are tender, about 25 to 30 minutes. Drain and puree in a blender or food processor. You should have 2 cups. Set aside to cool.
2. Preheat the over to 350 degrees F. Grease two 8 × 4-inch loaf pans. Cut two strips of parchment paper to the width of the length of the pan; they should be long enough to hang over the edges of the pans. Line the pans with the parchment paper.
3. In a large bowl, mix together the pureed sweet potato, eggs, honey, oil, and yogurt until well blended.
4. In a medium bowl, sift together the all-purpose flour, whole-wheat flour, baking powder, and salt.
5. Add the flour mixture to the sweet potato mixture and combine. Add the gingers and mix until just combined.
6. Spoon the batter into the prepared loaf pans and bake for 1 hour and 15 minutes, or until a toothpick inserted in the center of the loaf comes out clean. Start testing the loaves at 60 minutes.
7. Allow the loaves to cool in the pans for at least 20 minutes before turning out onto a rack to cool completely.