Editor's Note
Accidental Foodie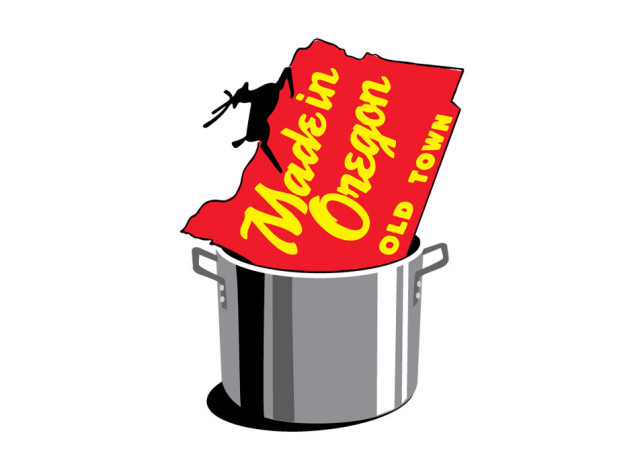 I'VE NEVER THOUGHT of myself as a foodie. Growing up, my favorite meals were breakfasts of Bisquick pancakes coated in margarine and maple-flavored syrup and washed down with Folgers coffee, or lunches of fried bologna on Wonder Bread. Few things perked up my taste buds more than a supper of Kraft mac and cheese mixed with Bumble Bee tuna in oil, or, better yet, a Swanson TV dinner of fried chicken.
But after I'd lived in Portland for more than a decade, I moved to Boston for a year. "You call these farm-fresh vegetables?" I nearly snorted aloud at my first visit to a farmers market. At one of the city's most celebrated restaurants—the type of place where thespian waiters act out every dish's provenance, down to the salt—it was all I could do to keep from chuckling at the first humdrum bite of each course. Even sampling the city's celebrated Italian eateries, I realized how much my palate had become attuned to sauces made with fresh herbs from the garden, with meat raised and nurtured nearby. In short, living in Portland has given me a sense of culinary value acquired over time, like the flavors of a slowly cooked infusion.
In April, the International Association of Culinary Professionals will hold its annual conference here, drawing a crowd deeply committed to the craft of making, writing about, and thinking about food. Guests will include legendary writer Ruth Reichl; Karen Page and Andrew Dornenburg, authors of The Flavor Bible; and renowned New York chef Brad Farmerie. The group's goal, according to president Scott Givot, isn't just to network; titled "The New Culinary Order," the conference is coming to Portland for transformation.
"Food is busting out all over the place in Portland," Givot says. "There's so much connectivity between all the players in the food world. It's in sync. I can honestly say no other American city offers so much for others to learn from. Portland is fulfilling a mission of how people want food in their lives, and how they want to manifest that message to the world."
The convention's local host is Mike Thelin, who assembled this issue's cover story, "The Food Lovers' Guide to Portland" (p. 32). I can think of no better leader for either effort. The only thing greater than Mike's ever-expanding knowledge of the food world is his limitless love for the subject and the people involved.
For our guide, he and Eva Hagberg, a New York transplant and dedicated gourmand, scoured the metropolitan area to find a global pantry few have experienced, from the kimchi variations in Beaverton markets to old-style German sausage cases in North Portland to an expanding cluster of artisan specialty shops.
Besides great food, Mike and Eva have also discovered a powerful reason to be optimistic—as difficult as the past year has been, culinary options keep blossoming, whether you're spending a lot or a little. And though my own transformation into a true foodie remains imperfect (I just wolfed down a frozen tamale—deadlines always trigger old habits), the city's most certainly is not.