The Mudroom
Labracadabra
This designer dog's nose could help save a life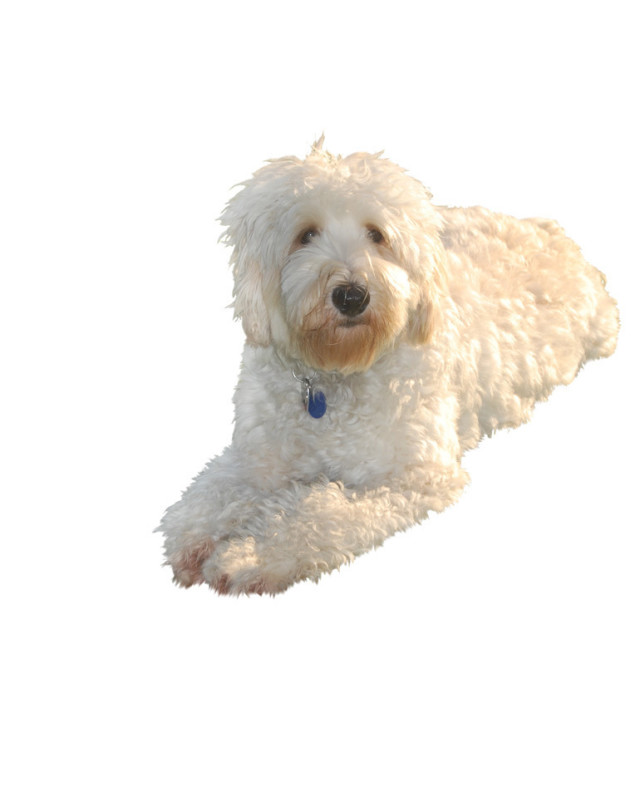 WHEN VANCOUVERITE Dana Kelley travels to Colorado Springs for a special graduation ceremony next month, she won't be congratulating a freshly minted flyboy from the US Air Force Academy. Instead she'll be shaking the paw of a Portland-born Australian labradoodle named Bell.
Kelley's 3-year-old daughter, Makenzie, suffers from a deadly peanut allergy, and the latte-hued dog is the best hope for keeping her child safe. Bred at Northwest Portland's Killara Ridge Breeding and Research Center, which specializes in Australian labradoodles, Bell can sniff out a peanut from several yards away thanks to her special training by Angel Service Dogs, a newly formed nonprofit based in Colorado Springs. Last year, the organization drafted animal handlers from the Air Force Academy's K-9 Unit to help train an army of "Allergy Alert" service dogs. In effect, the dogs work like minesweepers: if they catch the faintest whiff of peanuts, they sit, a signal that danger's in the air.
The one-of-a-kind nonprofit can't train enough of the dogs. An estimated 1.8 million Americans suffer from peanut allergies, and between 1997 and 2002, the number of children susceptible to the nut's toxic effects doubled. This fall, after being deluged with some 3,000 applications from potential clients, Angel Service Dogs sought out Portland's Killara Ridge as its primary breeder.
Kim Piedt, who opened Killara Ridge in 2004, says it's not a labradoodle's sniffer that makes it special. It's the dog's fur. A crossbreed of a standard poodle and a labrador retriever, the labradoodle was bred as a service dog for people with pet allergies. The dogs don't shed, and their skin is virtually dander free—traits that come in handy when a child is allergic both to peanuts and canines.
"It's exciting to see these dogs giving children the opportunity to play on a swing or go to the Build-a-Bear at the mall—things most kids take for granted," Piedt says. "That's why I do this."
Such freedom doesn't come cheap, though. Each of Piedt's labradoodles, whose bloodlines can be traced directly to the breed's original pair in Australia, costs $2,600 without any allergy training. A fully trained peanut dog runs a staggering $15,000. To Kelley, however, the investment is worth it. She raided her modest savings account and borrowed from her parents' retirement fund to purchase Bell, because she knows this dog isn't going to be just Makenzie's best friend. "It's going to be her savior," she says.