things to do
InFARMation at Roots Brewing
tonight – Wed June 9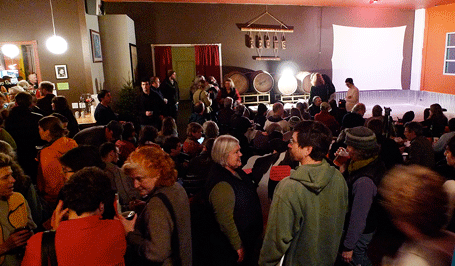 Interested in the many facets of urban farming? Tonight, June 9, at 6:30, Naomi Montacre from Naomi's Organic Farm Supply, moderates a panel titled Urban Farming in Portland at Roots Organic Brewing in Southeast Portland. This event, sponsored by Friends of Family Farmers, is free and open to the public, of course.
Show up at 5:30, mill about, have some delicious beer and talk with fellow farming enthusiasts.
These InFARMation events (full schedule here) are fun, fascinating and generate some great discussion on the featured topics. I've attended a few and learned a lot. It's like a swarming beehive in there, with organic beer flowing and passionate people sharing information about what they love most. If you are a frequenter of farmers' markets, you will surely see some familiar faces.