Mudroom
Boiling Point
Ancient heaters put some fire in Portland schools' huge bond measure.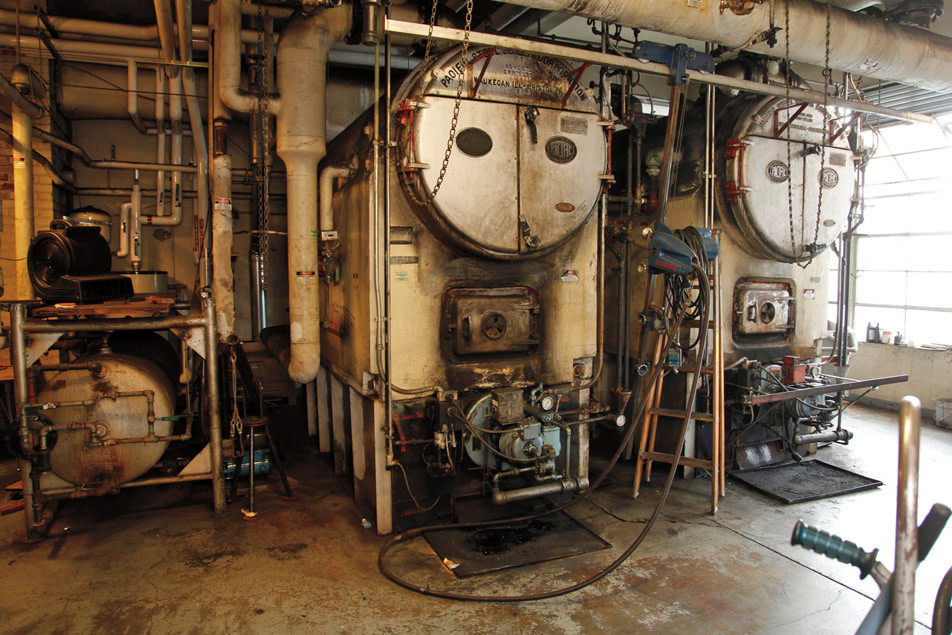 STEPPING FROM Markham Elementary custodian Greg Meyers's office into the Southwest Portland school's boiler room is like diving into a Dickens novel. On a spring day, one of the soot-stained steel chambers warms the building's 375 students while the other gets its weekly cleaning. A peek through a slit reveals a powerful blaze of fuel oil. The 61-year-old equipment's only fail-safe is a thin string attached to a spring-loaded switch. Out-of-control flames would burn the string, trigger the switch, and shut down the system—a standard safety protocol, circa the Truman administration, which nonetheless seems a little alarming to a 2011 visitor.
This month, Portland Public Schools seek voters' verdict on a $548 million bond—the biggest in Oregon history, it would add $25 a month to the average homeowner's property tax bill—to finance repair and renovation of 85 district buildings. The bond would fund a broad agenda, including studs-up rebuilds of nine schools. To bond supporters, aged equipment like the Markham boilers makes the case for a Yes vote as well as anything. "These boilers are emblematic of two major problems," says Ben Unger of the independent pro-bond campaign, "age and fire safety."
If the bond passes, about half of PPS's schools, including Markham, would update to natural gas heat, at a total cost of around $8 million. This would affect Meyers's job significantly; the custodian spends about eight hours a week maintaining the current beasts. If a part breaks, steamfitters must custom-fabricate a replacement. If both boilers go down, school closes.
"For how old they are, they run pretty well," Meyers says, "but dependable doesn't mean efficient. You never take a promotion in this district until you see what kind of boiler the school has."