Market Watch
Aye, Aye, Apple of My Eye
The ultimate apple tasting extravaganza is coming soon to Portland Nursery.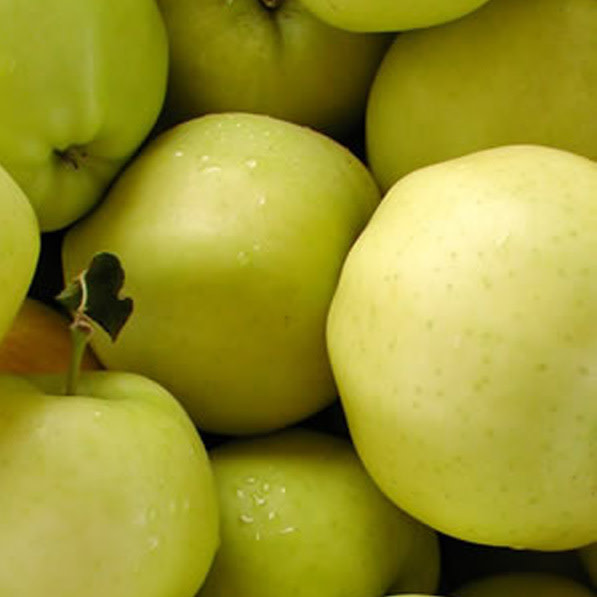 Crisp. Tangy. Sweet. Red, yellow, green. Gingergold and Gravenstein, Honeycrisp and Macintosh. There are so many different varieties of apples (thousands, actually), tasting them can seem like comparing apples and oranges. But they're all part of one big happy apple family, and that family is having a reunion this month. The Portland Nursery (at its SE 50th and Stark location) is hosting its annual apple tasting festival on two consecutive weekends, October 14-16 and October 21-23.
If this year's festival is anything like previous ones, it'll be a veritable edible encyclopedia, with entries of 50 or so types of apples set out on long tables. They'll be labeled, chopped into tooth-pick-sample sizes, and ready to be enjoyed and evaluated by you, the apple judge. Bring pen and paper, because you'll probably need to take notes. (You could take pictures with your smart phone, but why not keep this app-fest physical, not digital?)
For such a common, cliché fruit (as American as apple pie, an apple a day…) apples are unusual, and inspiring. You can do almost anything with them. Serve them in sweet or savory dishes, hot or cold. Include them as part of breakfast, lunch or dinner (or all three). Eaten raw "out of hand," they're the perfectly packable carry-on snack. The variety of apple desserts alone is immense. Pies, cobblers, crisps, pandowdy, brown betty, dumplings, cake, muffins, dipped in caramel and stuck on a stick…
Soft apples are best for cooking, since you'll want them to fall apart (in applesauce or apple pie), harder ones if you want them to retain their shape (baked and stuffed apples). The apple festival will let you know which is best for what uses, once you narrow down your favorites. Pears will also be there, though I'm guessing they'll play second fiddle.
The apple tasting will be accompanied by live music; depending on the day, you might hear tango, cabaret, bluegrass, Afro-Klezmer fusion or 1920s style jazz (see the schedule). Chef's demos are scheduled, with the Oregon Culinary Institute providing instruction and recipes, and a cider press will be put into action. Last but not least, vendors will be on hand selling their goods, so that you can take home a harvest of favorites.
And since not all apple trees are located on farms, keep in mind the Portland Fruit Tree Project this season if you happen to trip on fallen apples on a walk through your own neighborhood. They're a non-profit that maps and harvests the city's fruit trees, getting the bounty to those who need it most. As they say, "money doesn't grow on trees… but fruit does!" I just say, an apple a day…
Portland Nursery
5050 SE Stark, Portland, OR
Apple festival dates are:?
Friday-Sunday October 14, 15, 16, 2011
Friday-Sunday October 21, 22, 23, 2011
10:00am – 5:00pm