Desirables
A Range of Needs and Stoves
Stove love, and cooking around the world.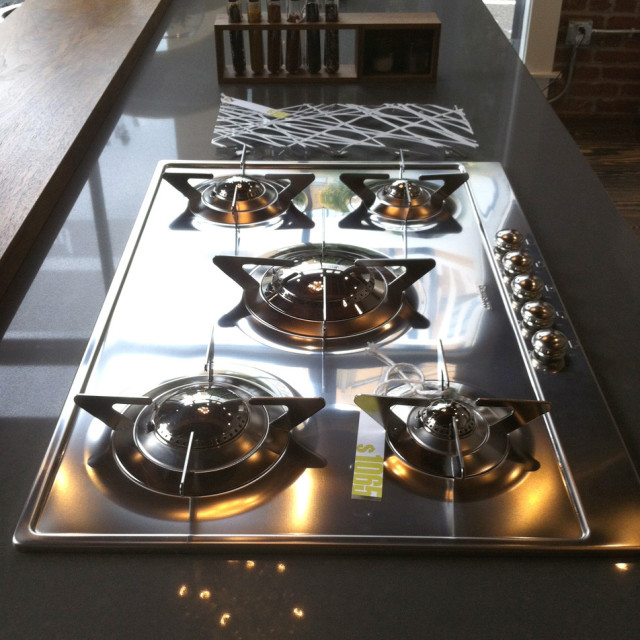 Appliances don't necessarily elicit envy or lust, but Smeg cooktops aren't just appliances. The Italian-designed Piano line of ranges and stovetops is as expressive and exuberant as a 1950s Cadillac is with its the shiny chrome fins. Gleaming in the minimalist display kitchen at Bright DesignLab's retail studio, the gas stovetop turns heads, literally.
And the over-the-top glamour of Smeg stoves (ovens and fridges too) also brings to mind the simple necessity of the stove as a part of a good domestic life. At the opposite end of the stove spectrum, but equally beautiful in its own way: the Oxfam cooking stove. The international charity organization has a great online store, Oxfam America Unwrapped, where you'll find a slew of useful gifts for purchase for those in need.
The Oxfam cooking stove is $25 – quite a bit less than a Smeg, and not as shiny, but then, it's portable and fuel efficient. Like the Smeg, the Oxfam stove is more than a stove, but in a different way: it "offers warmth and is an essential survival tool for displaced women."
As the Oxfam website explains, the fuel-efficiency "lessens the need for firewood, reduces deforestation, and cuts down the time spent by women gathering scarce firewood. This—for many women—reduces the need to venture into areas where they are at risk of violence." That makes it an object of beauty in my book.
Oxfam has other great gift ideas if you need to finish your holiday shopping: how about buying a cow ($75) for your brother, planting 50 trees ($30) for your favorite teacher, or giving honey bees ($18) in honor of your best friend. Any of these will make you appreciate your home stovetop, Smeg or not, all the more. I'd go for both the Oxfam and the Smeg, but I still can't part with my 1962 General Motors Fridgidaire Flair Custom Imperial. That's a whole other story.