In the Kitchen
More Spice in Less Space
Gneiss Spice's magnetic jars put the right spice within reach even when the space is tight.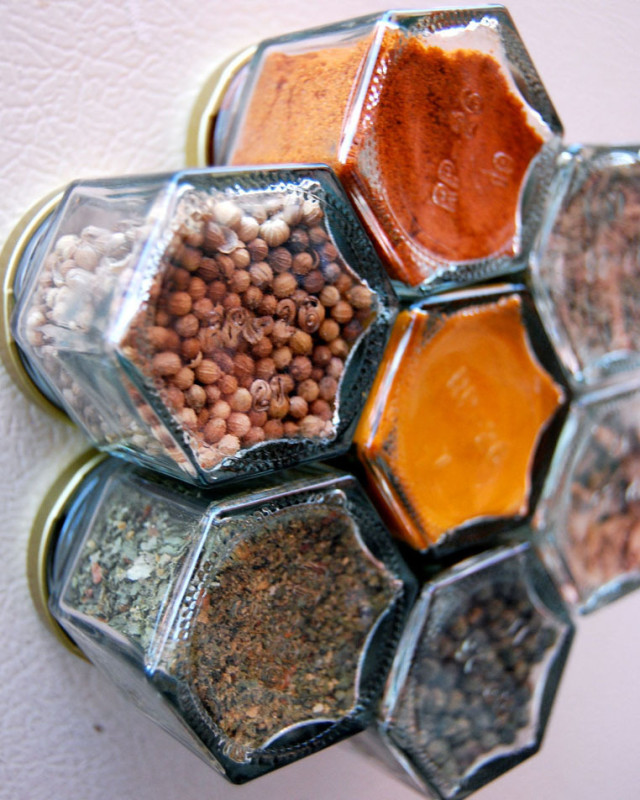 So many spices, not enough space. What's a home chef to do? Beth Weisberger solves our problems through the miracle of magnets. Her Brooklyn, NY company, Gneiss Spice, sells glass jars with magnetized metal tops to fill with flavors and affix to your fridge or other metal surface. It's not a Nobel-Prize-winning breakthrough, but her solution to the spice/space conundrum warrants attention.
She's also a savvy spice master, using mostly organic spices from Eugene's own Mountain Rose Herbs company, who won Oregon's "Ethics in Business" Award for 2010. She's put together a line of several themed spice kits for those who don't already have a full collection of flavor enhancers to accompany them in their Top Chef domestic adventures. From French to Italian to Mexican to Moroccan, with equal attention to herbivores and carnivores as well.
Most of the themed spice kits price out at just under $50. The 1.5 oz. sized jars have airtight lids that Weisberger stamps with the name of the spice. The small jar size is smart for keeping spices, which don't last forever despite the fact that they might still be on your shelf for years. Better to buy from the bulk bins and replenish when you need to with fresh spice.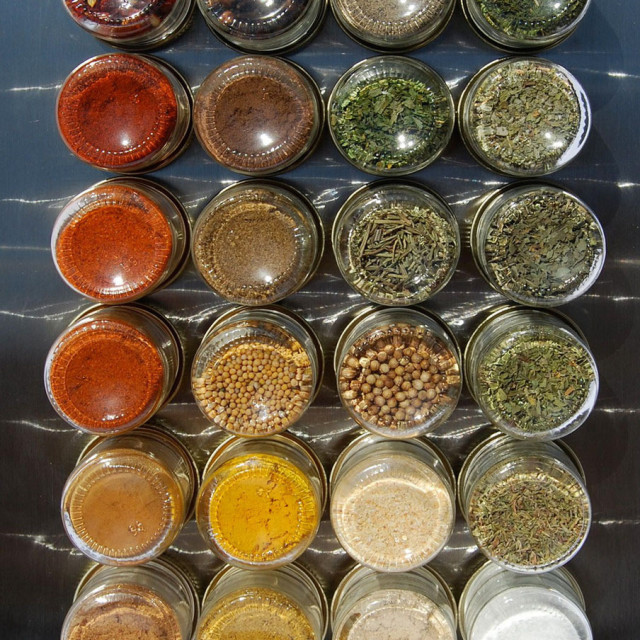 At Gneiss Spice, you can also build your own spice collection (choose your spices and have them fill the jars from their stash). The spice kits are great for gifts… for weddings of young lovers (or oldsters whose spices have gotten stale) or for future or budding foodies. There's always room in life for more spice.
Locally, Tender Loving Empire carries several types of Gneiss Spice kits in their shop downtown and online (including kits of fusion salts, carnivore, herbivore, soup, and world salts).
Tender Loving Empire
412 SW 10th Ave., Portland, OR 97205
503-243-5859
Open 11-6 daily