Mudroom
This Land Is Whose Land?
A Portland law professor takes on Lewis and Clark (and colonialism).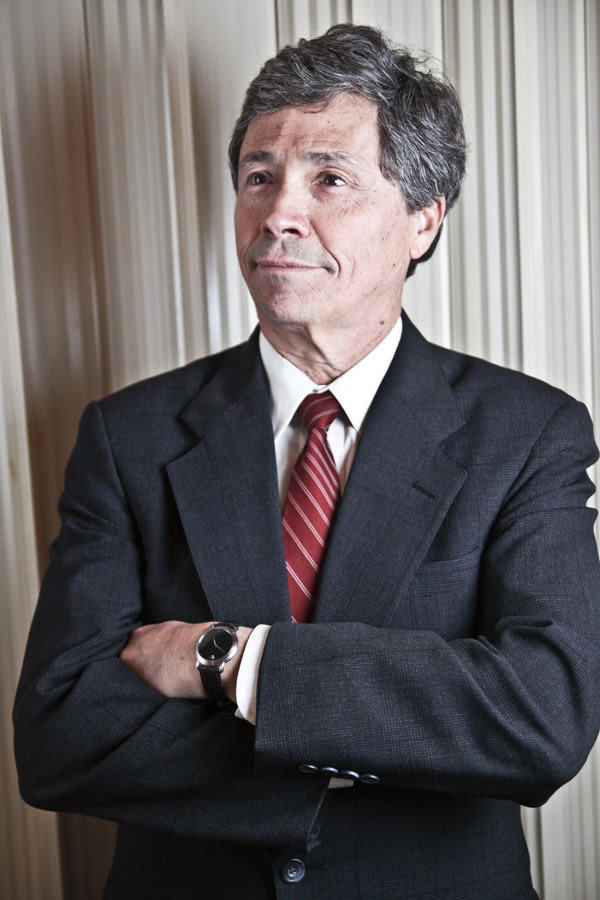 TWO GUYS PADDLE up to Waterfront Park, stick a flag in the ground, and claim Oregon in return for a Leatherman tool and a bottle of artisanal vodka. It sounds like a Portlandia sketch on an off night, but it's actually more like Lewis and Clark circa 1805. The punchline: the explorers had a solid claim under US law, thanks to the so-called "doctrine of discovery."
"Imagine the chutzpah," says Robert Miller, a professor at, yes, Lewis & Clark Law School. "The nerve, the cojones—use whatever word you want—to plant the flag, and say, 'This is mine now!'"
Miller, 61, a citizen of the Eastern Shawnee tribe, is arguably the nation's foremost expert on the doctrine, which dates back to papal proclamations from the 15th century giving European Christians the "right" to claim to vast new territories. Incredibly, the principle is still enshrined in US law.
This month, however, a United Nations gathering will examine ways to disentangle the doctrine from the legal systems of former colonial powers (including the US). Miller, author of several influential books and papers on the doctrine, will likely play a big role in guiding discussions as he travels to the New York event.
Dusty as it may seem, the doctrine shaped the modern world. The top-heavy borders of the Louisiana Purchase resulted from the idea that planting your flag at a river's mouth gave you its entire watershed—in that case, the Mississippi's. The doctrine is also the basis for a landmark 1823 US Supreme Court ruling, Johnson v. McIntosh, which laid the legal foundation for tribal property rights in the United States—and has never been overturned.
Miller, who sold used cars on SE Powell Boulevard before becoming a lawyer, remembers reading Johnson his first semester in law school. "I was outraged," he recalls. Besides symbolism, renouncing the doctrine could have important consequences for US Indian law. (For example, legal ownership of tribal reservations remains disputed.) Miller also believes the doctrine should be disavowed for the sheer immorality of the thing.
"This principle resulted in settler societies dominating the indigenous peoples," he says. "And it's still the law today."