Mudroom
Tillamook to Titan
The coast's dairy capital prepares space balloons for Saturn's biggest moon.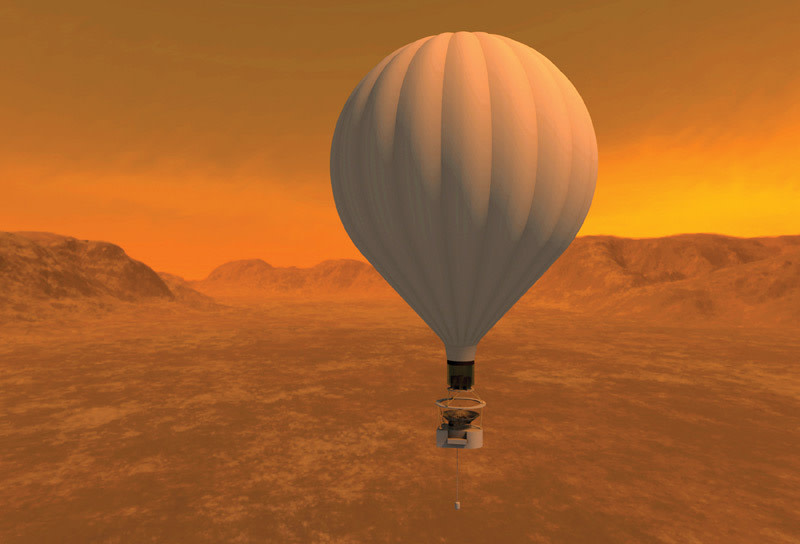 WHEN OREGONIANS think of Tillamook, we think of cheese curds, not celestial bodies. But tucked inside this sleepy coastal town, a small aerospace firm is realizing a vision that's half science fiction, half 19th century: high-tech hot air balloons sailing through the skies of distant worlds.
This year, the Near Space Corporation, a 16-year-old company founded by balloon engineer Tim Lachenmeier, plans to begin honing technology for a future NASA mission to Titan, the largest of Saturn's 53 moons. In March, the company announced the construction of a $6 million, 31,000-square-foot test-flight facility, designed by Portland firm LRS Architects, near Port of Tillamook Bay Airport.
After winning a slice of a $10 million NASA grant for suborbital flight projects, NSC plans to start building balloons this year and to conclude testing in early 2014. Although NASA has no immediate plans for a Titan mission, the moon may warrant a future unmanned trip. "In many ways, Titan is more like Earth than any other place in the solar system," explains Eric Byers, NSC'S project manager. Test flights will gather data for computer simulations of how balloons might fare in Titan's atmosphere, which is 95 percent nitrogen. The frigid moon features ice mountains and an Earth-like climate system complete with wind, clouds, and rain (made of methane, incidentally, a gas that already permeates Tillamook's rich, bovine-fueled atmosphere).
Jules Verne-ish as they are, hot air balloons are light and easily compactable in a rocket, and can inflate using the destination planet's own gases. The proposed Titan balloon would orbit by wind propulsion, measuring air temperature, pressure, and wind speed; analyzing atmospheric gases; and taking images that an orbiting spacecraft would then relay to Earth.
Near Space Corporation lends the glimmer of cutting-edge technology to a town built on milk, timber, and coastal tourist dollars. "Tillamook has a lot going for it," notes Byers. "What Tillamook doesn't have are many aerospace businesses."