Fitness is Fashionable
Passport to Prana
Take a tour of Portland's yoga scene with one handy card.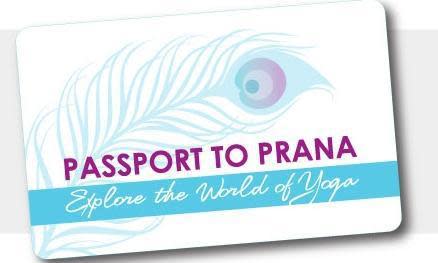 In the past couple of years I have become a big fan of working out, because good health is always in style. Not only does exercise help balance the part of me that would happily eat an entire loaf of fresh sourdough bread, it also keeps me quite sane by reducing excess stress from teaching and trying to entertain people via the blogosphere. It also ensures that my cheeks don't ever reach their early 1980s level of chubbiness where they actually threatened to overtake me. When I would lie down they were so huge they would squish my eyes closed and I firmly believe that affected my visual development and why I have been in contacts since the 4th grade. Never again cheeks, never again. So I am on board the workout train, but the issue always turns out to be "what is the best work out for me?" I box, I swim, and I run on the elliptical while watching TV at the gym. (Note to self: Don't watch Forrest Gump there again, public crying is embarrassing.)
And now I have been getting interested in giving the yoga world a try. Cue the new Passport to Prana card. This little card is your gateway to finding the perfect class for you and it's a screaming deal. You buy a card for $30 and it allows you to try 30 different yoga classes around the city. Yup, that's basically a dollar a class and with an average yoga class running around $15-20, you can see how this is worth a try. I just got mine in the mail and am ready to get out in the city, get my downward dog on and report back about my classes. I've got to keep those chubby cheeks from trying to mutiny against me.
For more information, a list of participating studios and to get your own card:
Passport to Prana.com