Mudroom
The Flax Man
Former Adidas exec Ken Barker weaves a futuristic fabric.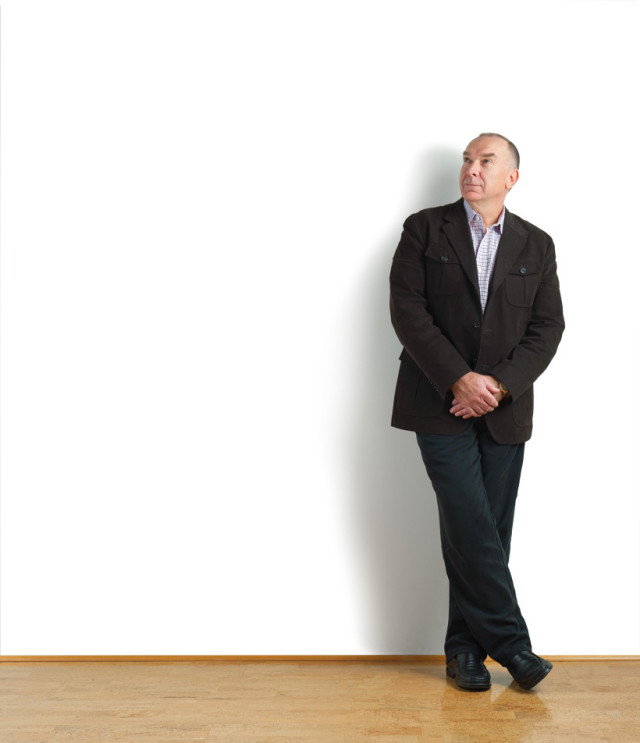 FLAX CLOTH might evoke visions of a hand-made Saturday Market tunic. But Ken Barker, former head of Adidas' Portland-based apparel division, sees a large-scale opportunity in the flax-based textile fibers created by Naturally Advanced Technologies (NAT): a chance to save the world from cotton.
"Cotton is just about the most destructive crop on earth," the 55-year-old, South Africa–born Barker says. "At Adidas, we looked at every sustainable fiber you can think of. Coconut. Banana. Seaweed. I thought, 'This is the Holy Grail.'"
The company uses a process, developed by Canada's National Research Council, that makes flax fibers feel and perform like cotton but requires much less water to produce. (NAT's headquarters are in British Columbia, but Barker himself is based in Portland.) The firm was one of the first investments made by a small venture-capital firm Barker cofounded after leaving Adidas in 2005. Eventually, he left the venture firm to become NAT's CEO.
This year, the company has signed deals with Hanes, Georgia Pacific, and Levi's. The 10-year pact with Hanes is especially significant: NAT will supply its flax-based "Crailar" to one of the biggest cotton consumers in the world.
"Traditionally, if I was introducing a sustainable initiative, I would start with taste makers at the top of the pyramid," Barker says. "This is the opposite approach. We've inverted the pyramid. If you start with Hanes, everything after is easy."
Soaring commodity markets have helped. Since April 2010, raw cotton has more than doubled in price. Meanwhile, Crailar can be made from waste product from North America's existing ?2 million acres of flax. "We expected to be an alternative to organic cotton," Barker says. "Right now, we're 30 percent cheaper than conventional cotton."
With his elusive South African accent—Aussie? Brit? Dutch?—and publicly traded Canadian company, Barker is a globalized guy. But his Portland address allows him to tap the city's robust apparel and green-business sectors.
"In New York, we talk finances," he says. "And that's important. But in Portland, there's more understanding of what the real opportunity is—to help the planet and the consumer."