Rainmaker
Mobile Money
A flush Portland start-up takes aim at banking as usual.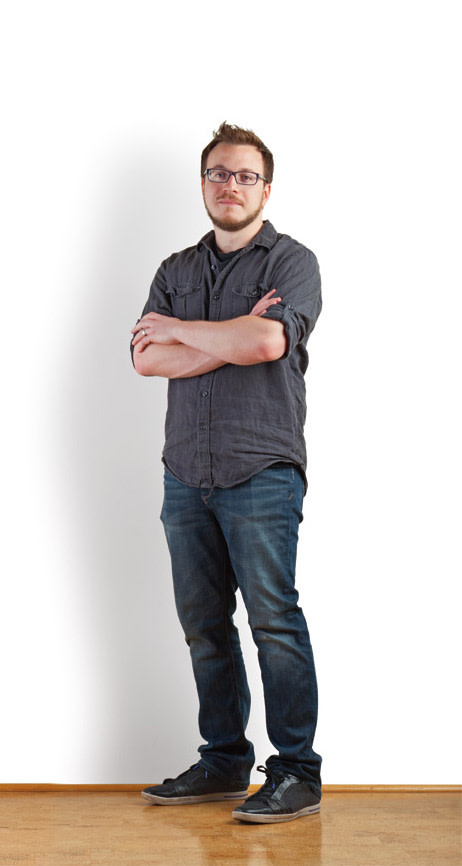 DOES THE WORLD need another bank? After the Great Recession, the very word calls to mind foreclosure signs, riots in Athens, and scruple-free Goldman Sachs execs.
But BankSimple, possibly Portland's most talked about start-up of the moment, is betting on what might be called a "post-bank" era—or at least that a new mobile financial tool can, for many, replace traditional banking.
Technically, BankSimple, which plans to launch before New Year's, isn't a bank. The company has partnered with traditional banks and other financial service providers, which will hold (and insure) customers' accounts. But BankSimple users won't see any of that: they'll run their affairs with the company's mobile and online software, and to them BankSimple will be their bank. The idea is to make digital banking more like Facebook than the average bank's circa-2005 website. As for actually setting foot in a branch, forget it.
The company also promises to help users avoid costly mistakes with a sleek, Apple-inspired customer experience and simple feedback on spending, savings, and budgets. "Is the path to financial security to learn all the ins and outs of the financial system?" asks BankSimple chief technology officer Alex Payne. "For the average person, that's crazy. Technology and ethical business practices can solve this."
This concept has attracted serious buzz (and money). The firm has secured more than $13 million in venture capital. Last year, cofounders Josh Reich and Shamir Karkal snapped up Payne, one of Twitter's architects. In August, BankSimple moved from Brooklyn to Portland, in part because the city's vibe matches its pro-consumer goals. (Being as far from Wall Street as possible may also help define the brand.)
BankSimple's strategy stands in contrast to Oregon's last great contribution to the industry: Roseburg-based Umpqua's effort to turn its branches into Starbucks-y hangouts. "Umpqua friendliness is in line with our philosophy," says Reich. "But an increasing number of people just don't visit bank branches."
Meanwhile, the company also wants to replace Quicken, Mint, and other financial management tools. For example, a BankSimple user considering a dinner out could tap "restaurants" into his or her mobile phone, scan recent dining expenses, and weigh how a $200 tab jibes with saving for a trip to Maui.
Judging by its chatty blog and 10,000-plus Twitter followers, BankSimple will project a youthful verve. Observers seem guardedly optimistic. "I do think the timing is very good for a 'web 2.0' banking company," says Jim Bruene, editor of Online Banking Report. "We are on the cusp of going branchless in our banking lives, and BankSimple could be quite popular if it can ride that wave."