Rainmaker
New Seasons
With a fresh CEO, Portland snow-wear company Holden prepares to shred year-round.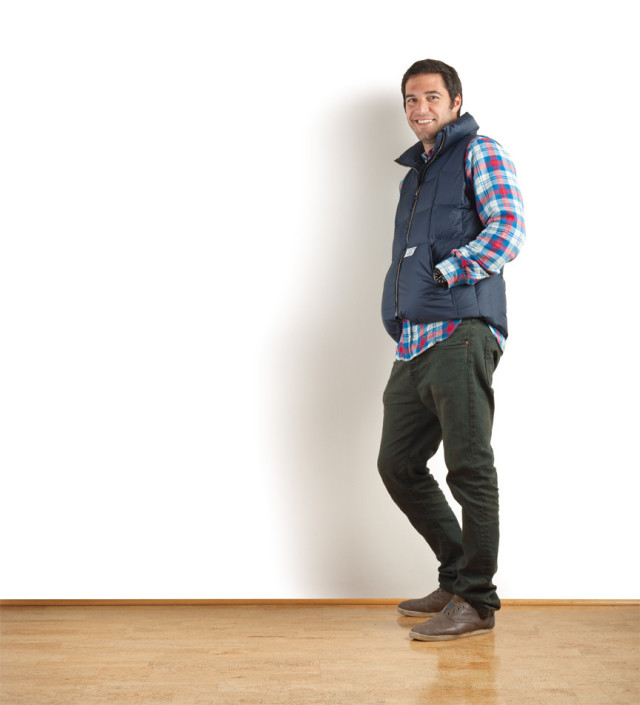 AFTER FOUR YEARS as a pro snowboarder and several more working in the apparel industry, Ben Pruess headed to Germany in 2004 as global vice president for Adidas's retro Originals line. The plum job put an ocean between the New York native and his snowy past. But Pruess's friend and fellow ex-pro rider Mikey LeBlanc, cofounder of Portland-based snowboard outerwear company Holden, made sure to stay in touch.
And when Pruess decided it was time to leave Adidas—"I either had to stay in Germany and become a European, or come home," he says—LeBlanc pounced.
In August, Pruess, 36, took over as Holden's first CEO. The company, started by LeBlanc and designer Scotty Zergebel in 2000, has drawn a fashion-forward clientele that extends beyond the snowboarding scene and lends the brand greater industry heft than its 10-employee staff would suggest. The signature Holden style relies on muted colors, tailored silhouettes, and innovative performance fabrics based in hemp, recycled nylon, and even coffee grounds.
"Holden pretty much created a niche of their own from day one," says Rob Aragon, senior buyer for Oregon skate and snowboard shop Exit Real World. "Tastemakers and trendsetters wear it, and the brand has now become a more mainstream look for snowboarders. They took a pretty large chunk of market share among our customers, at least."
In his new post, Pruess plans to help the company extend its reach into street style and all-season fashion. Along with the founders, he hopes the introduction of a broader range of styles and functionality will convince people who already love their snowboarding products to come back every season.
"Right now there's not a Holden jacket you'd pick to run an errand," Pruess says. "Next season there will be: pieces that connect to our daily lives. We're all walking around wearing our prototypes right now."
Yet despite Holden's expected 50 percent jump in sales this year and plans to expand both staff numbers and product lines, Pruess says his primary commitment—true to Portland form—will be to maintain the tradition of exceptional craftsmanship established by LeBlanc and Zergebel, as well as their emphasis on community.
"If there's a chance to make things better, more eco-friendly, these guys will take it," says Pruess. "But you won't hear us talk about taking over the world. Will we get bigger and better? Yes. Will we be surfing and hanging out with our friends meanwhile? Yes."