Rainmaker
Risky Business
Monica Enand survives a brush with start-up failure to become a tech-scene savant.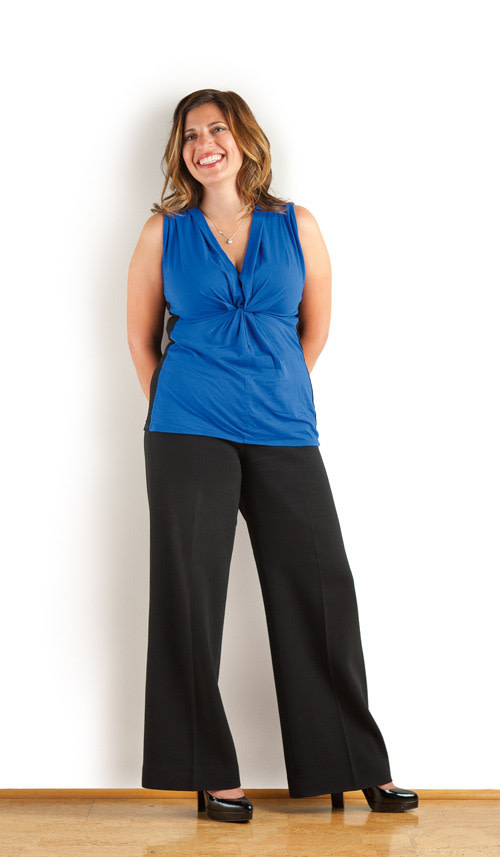 Monica Enand was a model midlevel corporate citizen. Straight out of Carnegie Mellon, the computer engineering grad moved to Portland in 1992 to manage an elite Intel development team. After earning an MBA from the University of Portland, she joined IBM. Within that venerable, 400,000-employee tech empire, she got to run her own lean, mean, start-up-style operation.
"I went to India to hire smart programmers and create something disruptive," Enand, now 40, says of her days developing a web-based tool for helping IBM salespeople. "We changed how they operated, and were credited with lots of success.
But after over 10 years of unquestioned job security, an existential dilemma set in.
"I was doing really well, but I was, frankly, a bit sheltered," she says. "I'd always worked for a big company, always gotten great reviews. I'd never really failed."
Capitalism, of course, offers many cures for this condition. In February 2008, Enand launched her own start-up, called Zapproved. The new firm debuted with software designed to help companies streamline their internal decision-making, replacing often-confusing e-mail chains with a simple, clear check-off process. The product hit the market in August 2008—just as the global economy crumbled.
"Lehman Brothers failed about two weeks later," Enand recalls, "and suddenly a nice-to-have new communications platform fell to the bottom of everyone's priority list."
Faced with imminent DOA status, Enand and her tiny company (at the time, just four employees) pivoted: from clients who might want tidier electronic communication to clients legally required to track e-mails and documents. The desperate change proved to be a masterstroke. An industry within an industry has grown around companies involved in lawsuits, investigations, and strict federal regulations. The retooled Zapproved allowed companies to protect themselves from increased outside scrutiny.
As the company attracted customers, it also charmed investors; the most recent of two fundraising rounds landed $1.5 million. Zapproved now employs 14 at its Hillsboro headquarters, serving a client list that includes Yahoo!, Chartis, and the University of Pittsburgh Medical Center.
Meanwhile, Enand has emerged as a mentor within Portland's burgeoning tech start-up community. "The thing people don't get about being an entrepreneur is the emotional roller coaster," she says. "A lot of people have great skills and great ideas, but if they can't handle constant change and a