30 Seconds With…
Tom Krattenmaker
[Portland based religion columnist for USA Today]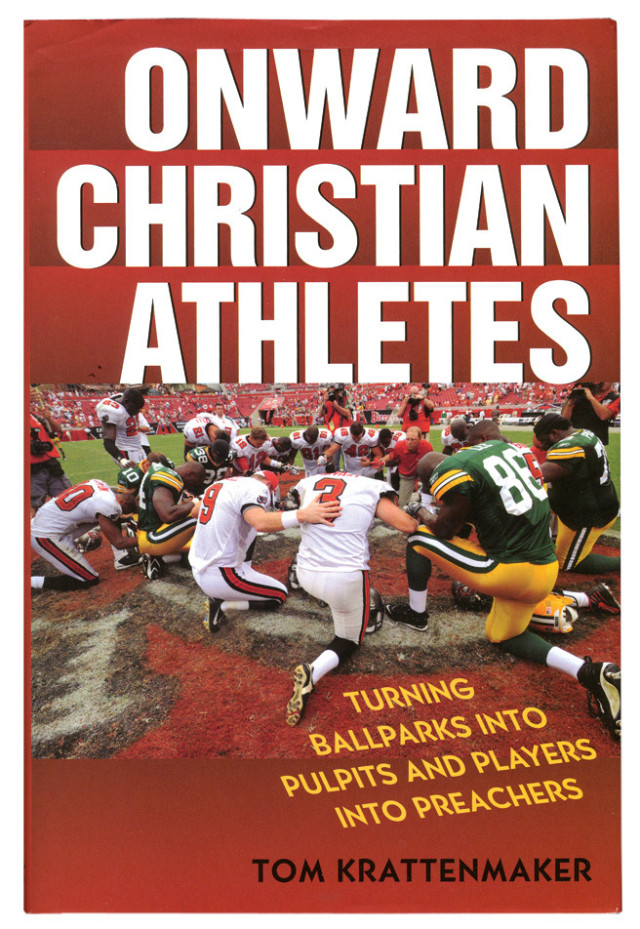 Your first book, Onward Christian Athletes: Turning Ballparks into Pulpits and Players into Preachers, is a penetrating critique of the Christian evangelism permeating contemporary professional sports. How much has religion in sports changed since sportswriter Frank Deford's similar exposé, "The Word According to Tom," appeared in Sports Illustrated in 1976? The [expression of] religion has become a lot more conspicuous. Philadelphia Eagles running back Herb Lusk kneeled in the first end-zone prayer in 1977. That's when the sky-pointing after touchdowns and players witnessing their faith in postgame interviews began. But Deford's critique—that sports-world Christianity was leaving the ethical questions alone—is still quite valid.
Why has evangelical Christianity spread so much faster in sports than other faiths have? The evangelicals went for it. Whatever the form of popular culture, there's an evangelical Christian alternative to it: rock music, media, extreme sports, pro wrestling. Say what you will about their theology, you have to admire their determination, innovation, and entrepreneurship.
Have there been good sides to the growth of religion in sports? The team chaplains bring positive moral influence, particularly at the level of individual behavior and morality. There are serious temptations: sexual promiscuity, excessive partying. But wouldn't it be interesting if the sports ministry started calling fouls on the other extremes of sports: the violence, injury, and excessive profits?
How does Muhammad Ali's loud embrace of Islam look to you 40 years later? It's shocking. It's so different than any religious expression in sports today. Back then, people were changing their names: Kareem Abdul-Jabbar, Ahmad Rashad. Those days are over. Nowadays, when religious athletes engage in any political expression, it's usually status quo, conservative—the safe road. Ali paid a dear price.
You suggest introducing a three-step program for better expressions of religion in the sports world. What does your promised land look like? What if the whole gospel came to sports? To take it a bit further, what about the broader array of Christian traditions, or Jewish scripture's ethical teachings, or Islam's calls for compassion and care of society's least-advantaged people? I'd like to see a broader array of values. Sports is a business, but it has a public responsibility.