Read
Handcrafted Images and Words on Modernism
This book is eye candy for anyone who loves modern domesticity. Leslie Williamson captures the intimate interiors of well-known designers in her book: Handcrafted Modern.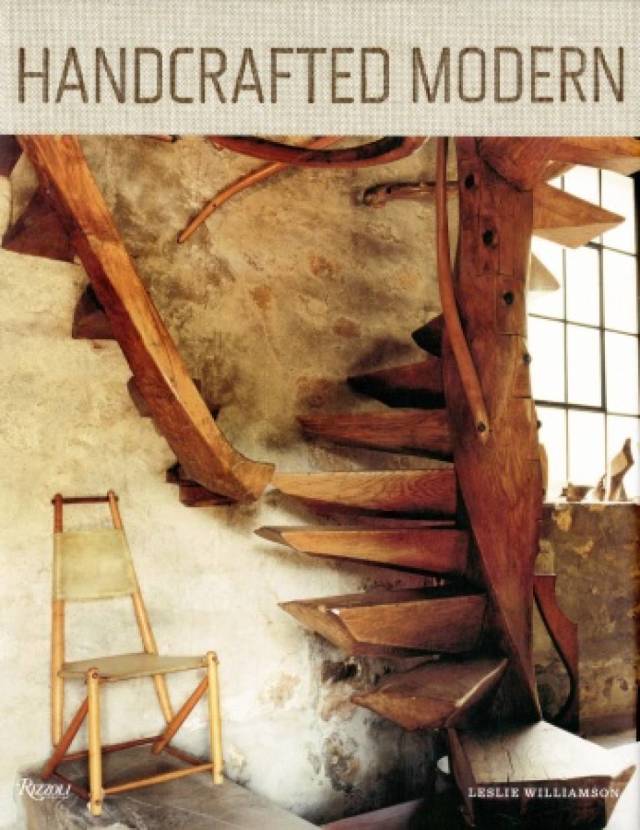 Paging through Handcrafted Modern, a beautiful book by photographer, Leslie Williamson, you witness everyday life through the homes of designers who lived and breathed the modern era. Some are still living, like Vladamir Kagan) but many of these mid-century icons such as Albert Frey, have passed on. From this group of about fifteen designers Williamson chose to document, many have European roots and education (Jens Risom and Eva Zeisel). When they arrived in America, they fully embraced the force of the craft movement of the forties, fifties, and sixties. Williamson wrote about and photographed only the homes that were either still occupied by the designer, or preserved as they were lived in, thus truly capturing the personalities and passions of a bygone era of artists. A time when reading books in a cozy, sunlit corner, spending time building a table, making outlet plates from wood were valid ways to spend one's time. What a privilege to see their inside world.
One of my favorite photos in the book is in the section of Wharton Esherick's home in Valley Forge, Pennsylvania. The photo shows a window bed with a lower drawer open, revealing a red bandana and a very good collection of perfectly folded shirts, all from his own wardrobe. The knob on the drawer is elegantly handcarved. Studying the details of each photograph is a joy, an endless form of amusement for me. Williamson writes of Esherick's home,"Everywhere I looked I found something created or designed by Esherick (who died in 1970): woodcuts, paintings, sculptures, maquettes of his furniture commissions, the furniture itself. Yet it quickly becomes obvious that the house itself, with all its contents, is not only his masterwork, it illustrates Esherick's evolution as an artist…To walk through Esherick's home is to walk through his life."
The photos reveal their day to day lives: tea cups, textiles, and favorite objects scattered around. Nothing is precious or stylized. Many of these designers were not limited to one discipline (George Nakashima was both architect and furniture maker) and so looking at their home, you discover even more of their talents. Williamson makes it a personal journey, writing a short essay about each designer's home, revealing her own personal experience about observing these domestic surroundings.
To witness this sort of intimacy puts these characters in a new and honest light. Their love of wood, natural materials, worn books, and humble objects, clearly comes through. It's a gem of a book for anyone who loves houses of the 20th and 21st century and has a kinship with these design visionaries.
Find it at Powell's or Alder & Co.