POUR
Autumn on the Rocks
Bridge the seasons with a dose of old-world bitters.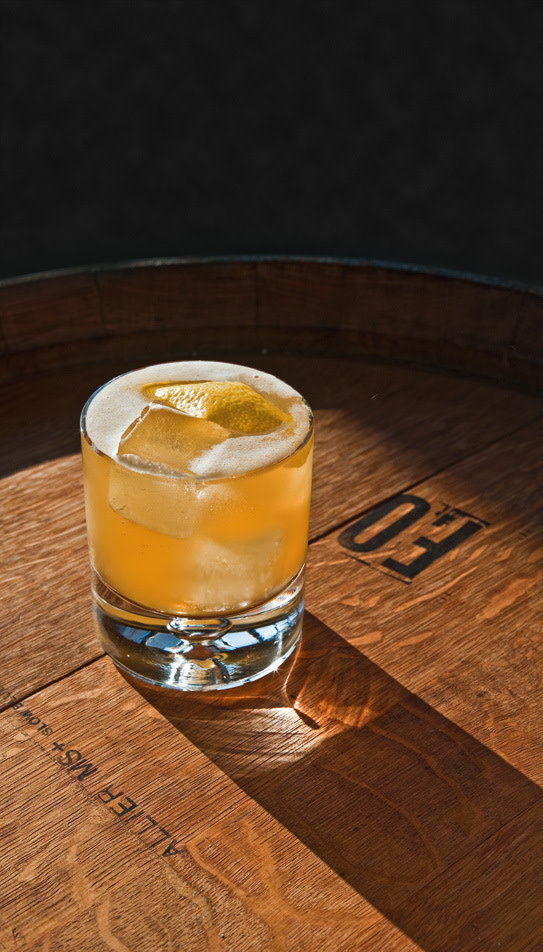 SEASONS UNFOLD slowly in Portland. As November arrives, the trees may be shedding their leaves, and yes, there is a certain nip in the air, but it's not quite time to don layers of wool and sip hot toddies.
The solution to this seasonal predicament can be found in Becherovka, an herbal bitter made in the Czech Republic. Brimming with autumn's hallmark flavors—clove, nutmeg, and cinnamon—the old-world liqueur is a favorite of Tim Davey, bar manager at Southeast Portland's spirits hub Beaker & Flask. "The baking spices really dance together," he marvels. Just a splash of the soothing elixir can warm up a cool drink enough to stave off an autumn chill.
In Valerie's Swimsuit, a cidery champagne cocktail, Davey swirls Becherovka's rich tones into a refreshingly effervescent drink—the kind that can be thoroughly enjoyed whether you're hiding from a rainy day on the couch or sitting on the front porch watching leaves float by on a lazy fall breeze.