UPDATED LISTING
Noble Rot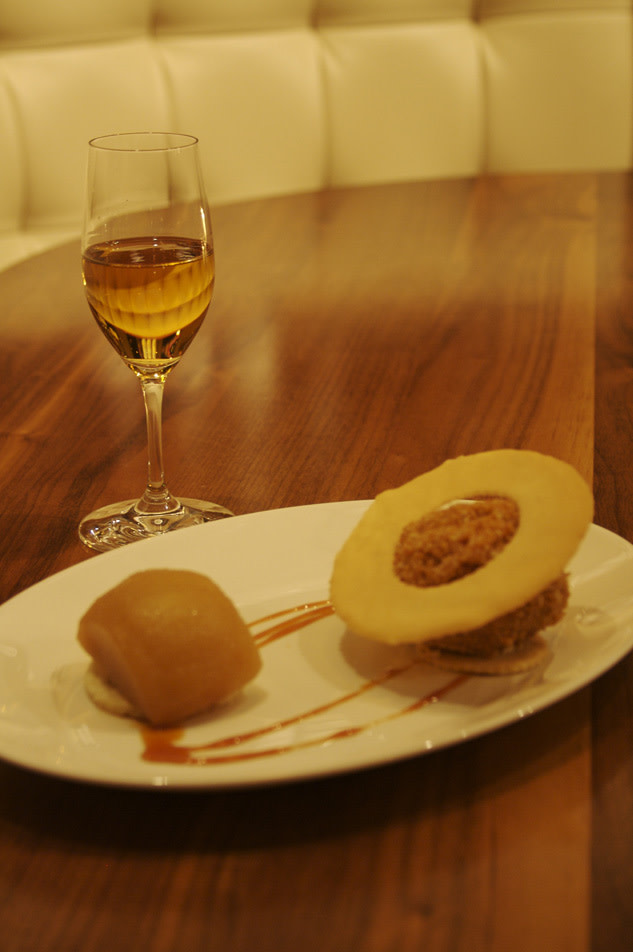 When Noble Rot shuttered its popular pocket-size storefront on SE Ankeny Street and relocated to the top floor of the sleeker Rocket Building in February 2009, founding chef Leather Storrs and his partners Courtney Storrs and Kimberly Bernosky took several big gambles. Moving a restaurant is always risky, and few Portland eateries have ever survived above the ground floor. Moreover, Noble Rot took up residence in the space once occupied by Rocket, Storrs's failed attempt at revisionist American cuisine.
But Storrs has ditched Rocket's foam and liquid nitrogen in favor of the comfort food that earned him a following in Noble Rot's early days: favorites like a sweet caramelized onion tart on a flaky pâte brisée; a seared rib eye steak finished with shallot butter and a heaping mound of french fries; and the popular (if gimmicky) Apples Carl Sagan, a celestially themed dessert in which an orb of ice cream (representing Saturn) is rolled in toffee "crunchies" and encircled by flaky tuile cookie hoops (Saturn's rings), all accompanied by a poached caramelized apple.
Happy hour still features the corkscrew pasta, extra-sharp Tillamook cheese, Dijon mustard, and bread crumb concoction that remains a contender for the best mac and cheese in Portland. What's more, the bar menu now includes cocktails. All of this plus a roster of 30 wines served by the glass recently earned Noble Rot a nod from Sunset magazine as 2009's Best Wine Bar in the West.
Though the cozy old-world feel of the former location is long gone, the downtown vista and spacious outdoor patio seem to have given Noble Rot every gambler's dream: a payoff.