Hometown Pride
Support Your Local Terra Madre Members!
All it takes is pocket change to help promote global food sustainability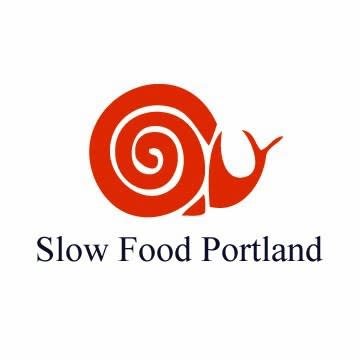 Approximately 5,000 foodies from over 150 countries have been chosen to serve as delegates at the upcoming Terra Madre conference (October 21-25 in Torino, Italy) and among the 500 people from the United States, there are a whopping 23 representing Oregon—the fourth most after California, New York, and Massachusetts. Not bad for the Beaver state.
Coordinated by Slow Food (a 21-year-old non-profit eco-gastronomy organization with 100,000 members), Terra Madre is two things: 1) The name of an international network of food producers, cooks, educators, students, and activists who all have a burning interest in global sustainability as it relates to food, gastronomy, and economics, and 2) A biennial gathering in which these "food communities" come together to discuss time-honored traditions and innovative solutions for promoting small-scale agriculture and sustainable food production. Those folks who are selected as delegates receive scholarships which cover everything once they arrive in Italy—room, board, and transportation, as well as free access to all events and workshops. A limited number of additional people are accepted as "observers" (160 from the U.S., six from Oregon), but they pay their own way.
The latest crop of Oregon delegates includes eight peeps who are specifically endorsed by Slow Food Portland: Ben Meyer, formerly of Ned Ludd and now at the helm of the upcoming Grain & Gristle; Tray Satterfield and Camas Davis of the Portland Meat Collective; Zoe Bradbury, Abby Bradbury, and Betsy Harrison, who all run Valley Flora Farm in Langlois; and Liza Jane Nichols and her daughter Adele Marie Nash, who raise Corriente Cattle, a heritage breed, at 6 Ranch in Enterprise.
As delegates, they, of course, received the scholarships for their time in Italy, but they are required to pay their own travel costs—a rather pretty penny when you are a small-scale farmer or you are trying to build a sustainability-minded business like the Portland Meat Collective or Grain & Gristle out of thin air. All eight are working together to raise funds so that they can all attend the conference (of course—this is Portland), and Slow Food's Portland chapter is helping out by accepting donations in their names.
You can help make Portland a major player on the global food sustainability stage by donating now at www.SlowFoodPortland.com. Donations in any amount are welcome, of course, but the minimum via their online system is $2.50. Just $2.50. And if you needed any further motivation to DONATE RIGHT NOW, Pastaworks and Slow Food members Cheryl Brock and Dean Johanneck have teamed up to match your contributions up to $700.
Plus, everyone who donates wins because our delegates will be bringing everything they learn back home to us.
"Terra Madre is a chance to get together with craft growers, producers, ranchers, and chefs from all over the world who are working to do things the right way," says Meyer. "I hope to return with ideas for programs that might work here to help people get better food. But at the very least, I'll be able to steal the best menu ideas and charcuterie items I see there, and Portlanders will get to eat those in my restaurant!"
Want to know more about that restaurant? My Chef Q&A with Meyer opens this Friday, on this screen only.
But in the meantime, log on to www.SlowFoodPortland.com and donate! Isn't the monetary equivalent of a single Pabst worth saving the world?