Holiday Eats Cheat Sheet
X Marks the 'Mas Day Meals
In honor of the infamous fat guy's reindeer, we've got eight open-on-Christmas-day eateries where you are welcome to celebrate Santa or simply the season.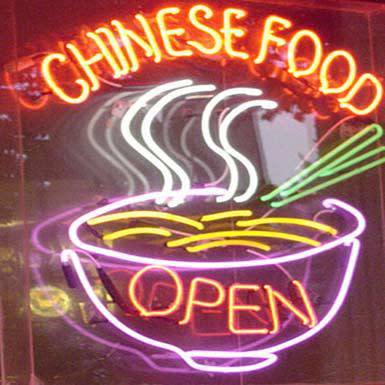 Ho-Ho-Ho Style
The Heathman Restaurant and Bar Seatings from 2-5:30pm
Choose from one of two festive fare options: a prix fixe menu served in the dining room, or the Grand Buffet, with seatings on the second floor mezzanine and in private dining rooms. The extensive buffet features gourmet Northwest Winter-inspired dishes like curried butternut squash soup, mushroom barigoule, and an impressive cooked and raw seafood display, as well as carving and dessert stations. The prix fixe menu includes an appetizer, entrée, and dessert. We're thinking Santa would opt for the lobster bisque, goose bourguignon with bacon cornbread pudding, and pumpkin pie napoleon. Both buffet and prix fixe are $52/adult & $18/child under 12; reservations recommended.
Urban Farmer Brunch 6:30am-2pm; Dinner 4-9pm
So, you spent all your time racing around town to compete your holiday shopping, and now the one speck of food left in the house is a crumb that's even too small for a mouse. Not to worry. Located on the 8th floor of the Nines hotel, this sophisticated steakhouse is offering both its popular weekend brunch (think eggs benedict with Tails & Trotters hazelnut-finished country ham, fried chicken and waffles, and a Bloody Mary bar) and dinner with holiday specials like pineapple and maple roasted Oregon pork loin, roasted winter squash soup with lobster crêpes, and Nantucket Bay scallops with foie gras mousse. All the Whos in Who-ville never had it this good. Reservations recommended.
Chart House 11am-8pm
Seafood and steak take center stage at this hillside haunt overlooking the Willamette. On Christmas they are serving a "limited menu" comprised of fan favorites, but this abbreviated list is still longer than most restaurants' regular menus. Classics like jumbo lump crab cakes, New England-style clam chowder, six kinds of fresh fish prepared to your liking, lobster tail, and filet mignon (plus a Wine Spectator award-winning wine list) will be delightful, even if the weather outside is frightful. Reservations recommended.
Jory at the Allison Inn & Spa 12-7pm
Your own personal winter wonderland is only a 45-minute drive away in Oregon's wine country. Nestled in picturesque Newberg, this luxurious inn's restaurant is offering a three course prix fixe menu. Options like oxtail pierogis with sunchokes and black trumpet mushrooms, pan-seared duck breast with cashew butter and candied kumquats, and fresh ginger cake with mascarpone ice cream and spiced pears are sure to make you feel fa-la-la-la-la inside and out. Still in need of a Christmas present for your sweetie? Stay overnight and indulge in a massage or wrap. Prix fixe is $55/adult & $19/child age 10 and under; reservations recommended.
No-Ho-Ho Style
Ocean City Seafood Restaurant 9am-11pm
Pronounced Portland's best of the best dim sum (China's version of tapas) by Kenny & Zuke's Nick Zukin in his ethnic breakfast chapter of Paul Gerald's Breakfast in Bridgetown, on Christmas you will have the entire mouthwatering menu at the tip of your chopsticks. Choose from dozens of plates and steamer baskets stuffed with dumplings, buns, rolls, fried items, and sweet egg custard tarts that roll by on carts, or feast on treats like fried pumpkin chips, roasted pork belly, steamed oysters with black beans sauce, and a variety of popular chow meins.
China Town 10:30am-10pm
Make your merry way to Beaverton for another great dim sum option (Mmmm… steamed chicken feet, or, perhaps, steamed spareribs). It may be located in a less than glitzy strip mall, but the crab puffs, potstickers, sizzling scallops, pork porridge, and spicy kung pao chicken and beef will ensure that you leave with a belly that shakes like a bowl full of jelly.
Jin Wah 10am-10:45pm
This popular fusion Chinese and Vietnamese joint in Beaverton cooks up refreshing and relatively healthy dishes like steamed sea bass, salt & pepper squid, lamb clay pot, and pho, and you can toast St. Nick with a bubble tea. (Even if he isn't a member of your faith, you have him to thank for the lack of lines today.) Get a move on if you want the dim sum—they stop serving it at 3pm.
Mee-Sen 11am-10:30pm
Not a fan of Chinese? Direct your sleigh the way of this stylish Thai eatery on Mississippi. But don't expect a laundry list of the same old boring standards. Instead, relish a wide range of delectable, gussied-up authentic dishes like Thai-style fish cakes, deep-fried whole red tlapia available in two preparations, green mussel hot pot, and wild-caught jumbo prawns baked with sliced pork belly; however, we recommend their lovingly treated create-your-own Thai noodle soups—pair one of five bouncy noodle options with an A-H of meat and soup combos.