Food Find
Deal of the Week: DOC Tasting Menu
Try everything—literally everything—that this fantastic Northeast eatery has to offer.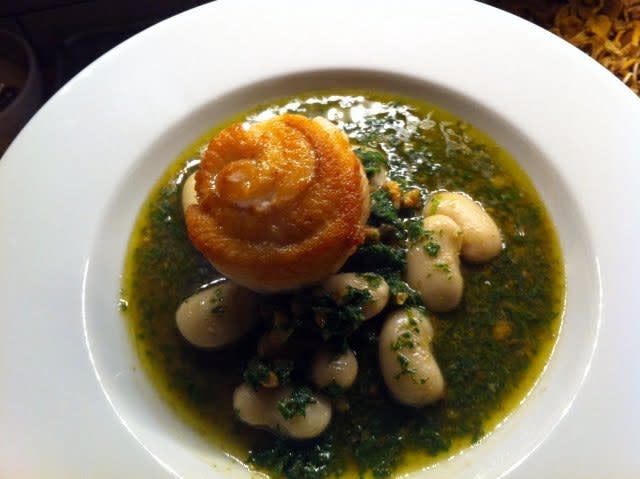 I want to call this the Deal of the Week, but really it's the Deal of Every Week: The Tasting Menu at DOC (5519 NE 30th Ave). I just over-indulged in this journey through culinary awesome-ness last Saturday while celebrating a shared birthday with my brother-in-law and a couple best friends. We all agreed that from pane to panna cotta, it was one of the best meals we've ever had—and you certainly get much, much, much, etc. more than you pay for. Here's how the magic happens:
You Pay: $50/person.
You Get: Pretty much every single thing on the menu. That's right. It arrives in five courses: antipasti, primi (pasta and risotto), secondi (entrées), formaggi, and dessert, plus a bread course with olives and, when in season, oysters to start. Even a party of four will basically get everything on the menu—it's an astonishingly reasonable way to experience the full breadth of what DOC has to offer, which changes daily but is always based on dishes that complement and play off one another.
You Shouldn't: Try to modify the plan. You will be experiencing a belt-busting amount of food, including plenty of comfort-zone dishes, such as cavatelli with pork sugo, thus there will never be a better time to taste things that you think you don't like, such as rabbit, liver, or beef tongue, which my dining companions ended up devouring by the hunk-ful. Of course, if someone at the table has dietary restrictions, they'll happily accommodate you.
You Should: Try the $35/person wine pairing. Brilliant wine steward Austin Morris Bridges matches a bottle to every dish e.g. if a group of four has four antipasti, each person will get four glasses of wine to match each of the four antipasti, and so on through the courses.
DOC's Tasting Menu is a phenomenal way to fill 'er up and get to know two of our city's most talented chefs, Timothy Wastell and Jobie Bailey, inside and out. Check out the current menu and make reservations here.