Eat & Drink
High Spirits
The Bent Brick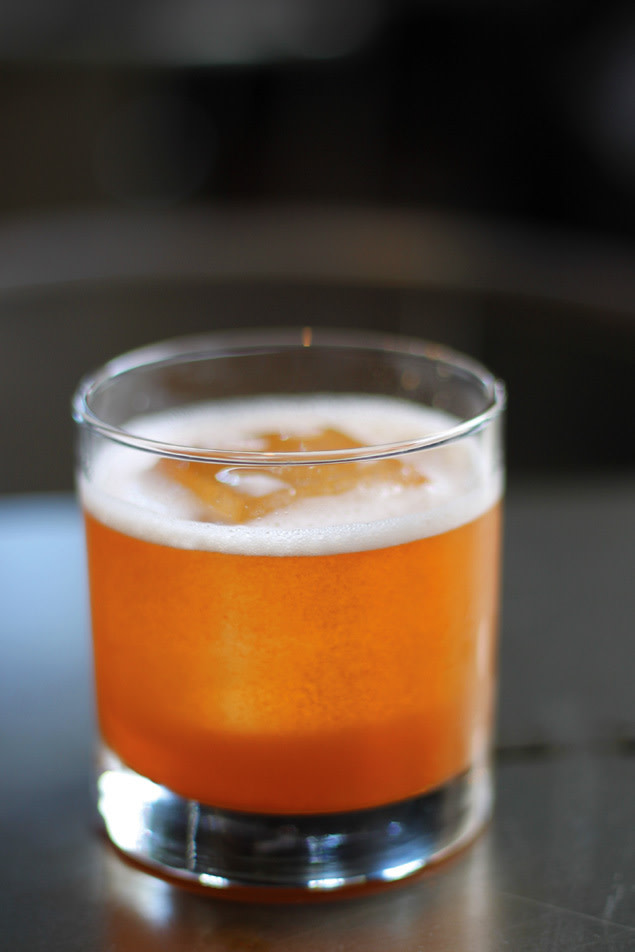 AT THE NEWLY opened Bent Brick, owner Scott Dolich and head chef William Preisch turn out a modernist tavern menu with touches like house-fermented vinegars. but in the midst of all the in-house craft, it's the local liquor cabinet that truly grabs our attention.
A long, curving bar takes center stage against a 42-seat, industrial-chic north-west Portland backdrop. Saddle up under a salvaged strip of earthquake bracing and select a glass of wine from 16 Oregon cask vintages on tap, or opt for the lounge, where stumps double as seats orbiting a giant wooden Jenga tree.
Brand loyalists, beware: you won't find Grey Goose on the cocktail list assembled by bar manager Adam Robinson, who honed his chops at Dolich's Pearl District institution Park Kitchen and David Chang's illustrious Momofuku Ssäm Bar in New York. But you just might be surprised by Oregon's own 12 Bridges gin or Ransom vodka. at $8 a pop, robinson's drinks showcase the same focus on house-made ingredients dolich applies to the food. in the sweet and summery "Beginning of the End," strawberry shrub infusion, puréed Rainier cherry, and a buttery pecan liqueur waltz with Jim Beam rye. the masculine, smoky "rise to the occasion" combines apple brandy, bourbon, and black tea, and would play well in a wood-paneled cigar room.
But Robinson's list isn't just another entry in Portland's neo-prohibition vogue: the "G & Tea" revitalizes with the bar's chamomile tonic, while the "Sovereign Remedy" offers a welcome buzz of ginger riding on anise undertones.
The crew at Bent Brick seems determined to raise the bar on the locavore trend by sourcing as many ingredients as possible from their own kitchen. After a few sips, you'll agree that they more than met the challenge.