Pour
Champagne Pix
Local dessert maven Cheryl Wakerhauser shares her top bubblies for the season.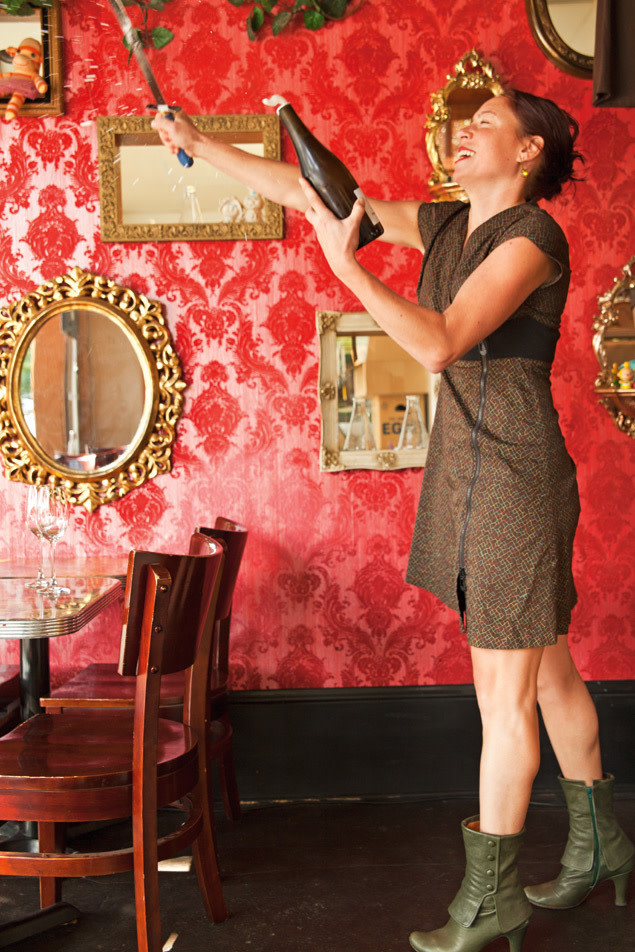 CHERYL WAKERHAUSER seems the least likely candidate to dole out champagne advice. Born in Wisconsin, Wakerhauser was raised on two food staples: beer and cheddar. It wasn't until she opened Portland's Pix Pâtisserie in 2002 that she jumped headfirst into the effervescent and dogmatic world of Champagne—the real deal, from the namesake province in northeastern France.
At her twin pâtisseries, on N Williams Avenue and SE Division Street, Wakerhauser stocks a coveted selection of hard-to-find "grower" Champagnes—cultivated and produced by independent wine-makers throughout the region. For her, these microvintages represent the surprising variety and the imperfections that keep wine exciting, rather than the expensive, prosaic vintages of Veuve and Moët. Enjoy a flute of your own from one of Wakerhauser's top five picks for November, whether you're toasting your turkey or preparing for the new year.