BREAKING FOOD NEWS
New Details on Bamboo Sushi NW
Bamboo Sushi NW will open in May with fresh takes on raw seafood. We caught up with owner Kristofer Lofgren for all the details.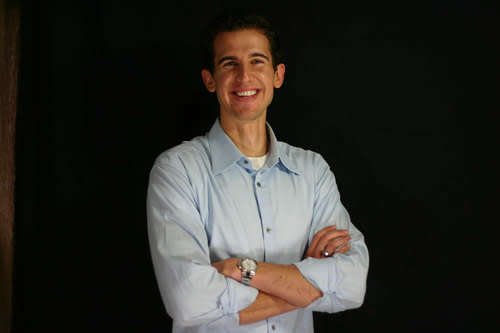 A new splash on the sustainable seafood front: Kristofer Lofgren says he will open his second Bamboo Sushi in mid-May at 838 Northwest 23rd Avenue. The expansive 3,200-square-foot Northwest branch will push beyond Bamboo's sustainable sushi with fish-focused sausages and some playful molecular gastronomy at a time when Portland is finally joining the seafood conversation.
Last year, experimental chef Trent Pierce (Wafu) made waves at the short-lived Fin on SE Hawthorne Boulevard. Now, Lofgren says, his kitchen is picking up where Pierce left off with a "Bamboo Charcuterie Plate" featuring house-smoked fish, sashimi, and "blood sausage" made entirely from tuna, a fresh take on boudin noir. Executive chef Brian Landry (formerly of San Francisco's Aqua) and sushi chef Jason Knowles test the culinary science waters with dishes like "The Potato Killer," a simple yam glazed with miso and a dusting of sesame seed and caramel powder.
Back in 2008, Lofgren opened the country's first "certified" sustainable sushi restaurant at 310 SE 28th Ave, leaving behind all notion of "red" and "green" lists, while delivering creative sushi. As first reported by Portland Monthly last May, the anticipated space on Northwest 23rd Avenue calls for more capacity and more options than the original. The Northwest branch doubles the size of the Southeast original and seats 105 guests, with a 22-seat half-circle sushi bar. According to Lofgren, the front dining room can be closed off for private parties of up to 30 people, and he plans to take a few small party reservations for dinner service every night. "We are trying to create an intimate experience but at the same time have a full happy hour and a great sushi space."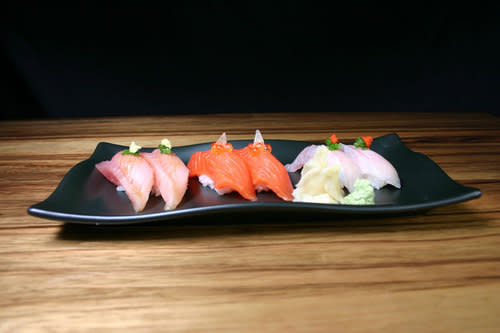 That new space will completely embrace naturally sustainable elements, from the repurposed rail car wood that covers the bar to the LEED lighting system. Lofgren has big plans for the new restaurant's aesthetics, including a giant, LEED lit, 25-foot mural for the back of the restaurant. "We are hiring a scientific illustrator to prepare what will probably be a school of sardines…it is supposed to mimic the sensation of looking up at the sun from underwater, you'll feel like you're in a sort of twinkling aquatic environment."
Lofgren's passion for sustainable seafood extends beyond the kitchen to a new shark-tagging program, where normal guys and gals with $4,000 dollars to spare can fly to Miami to tag and name their own shark in support of University of Miami research. Profits from Bamboo Sushi have helped Lofgren preserve 405,000 acres of ocean in the Bahamas as a marine protected area. "To be sustainable means not just sticking to seafood from the green list," he says. "Our goal is to make the red list obsolete."