Market Watch
Foods to Fuel Sustainable Energy
Load up on the best local foods for sustaining our bodies and our planet.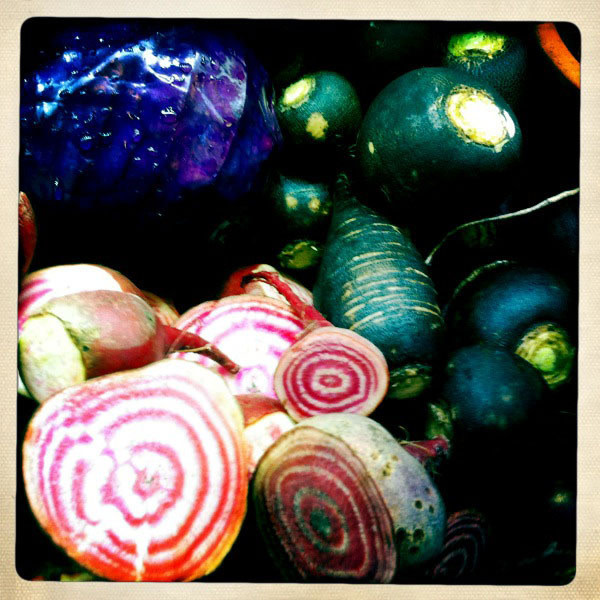 Seems like every few years there's some new study telling us what we should eat; most of us take it with a grain of salt (or maybe not, depending on what the study says). And we food-oriented Portlanders are not ones to jump on a bandwagon just because it's rolling on by.
The latest reputable, recommended food news – a study published last week in the Journal of the American Medical Association – shouldn't be too hard for Portlanders to swallow, and actually fits pretty well with what we're already likely to be eating in this town.
It turns out that, according to the latest nutrition news, a calorie is not a calorie, and not all carbs are created equal. Low fat diets, which we've been instructed to follow for years now, are not the best way to lose weight and maintain that healthy weight loss.
A lot of us probably knew this, or suspected it through personal experience. Still, it's groundbreaking – and welcome – news that the study (by the New Balance Foundation Obesity Prevention Center of Boston Children's Hospital) provides us with. Food and cooking guru Mark Bittman has written a helpful article in the New York Times summarizing the study and its impact on us. Bittman's thoughtful reaction piece makes me realize that actually, we Portland foodies are already well prepared to follow the new recommendations. With our amazing wealth of farmers markets and local food purveyors, we've got the systems in place to successfully follow the latest recommendations.
Essentially the study reveals that we should keep to a "low-glycemic index" diet, where we eat fewer starchy carbs and more slow-burning carbs instead. Its slow food, not fast; real food – produce at the farmers market – not food products. And instead of, as Bittman puts it, "big food," it's small food the way we have it in Portland.
Of course, the new study doesn't recommend a diet solely composed of artisan baked French bread, small farm Brie and house made charcuterie. But the emphasis on a fresh, unprocessed variety of foods is a bandwagon we've already jumped on. The New Balance Foundation's study helps appreciate the food culture we already enjoy, but that we can still make better use of at our dining tables at home and out on the town here in Portland.