Eat Up
Market Madness
From SW to NE, a helpful guide of where Portland farmers markets are sprouting.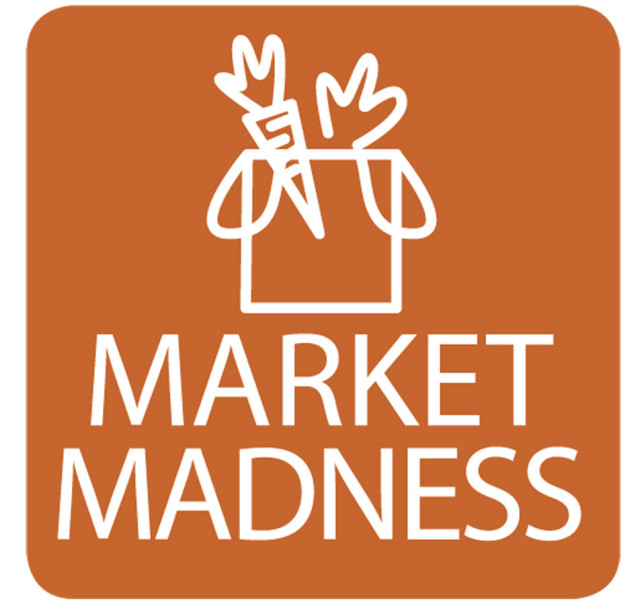 Spring is nearly here, and with it blooms the Portland ritual of strolling our local farmers markets. Here's an abridged guide to the season's offerings and some fresh market news to get you started.
Wednesday at Shemanski Park; South Park Blocks between SW Salmon & Main Streets
The Wednesday market on the South Park Blocks is a magnet for downtown dwellers and office workers, meaning fewer strollers and more bustle. Here, Gathering Together Farm sells fresh greens; Rogue Creamery takes a break from exporting cheese all over the country to peddle cuts of Oregonzola; and Two Tarts Bakery slings artisan cookies. Vendors: 43 Visitors (Daily): 4,000 News: In June 2010, a new Monday market will open in Pioneer Courthouse Square.
PFM

Neighborhood Markets 
Portland Farmers Market operates two neighborhood markets. Thursday's market at Hinson Church (Now Closed) (SE 20th Ave & Salmon St ) is a down-home, young-family market that's a great alternative to Saturday's frenzy. Here, Tails & Trotters sells its hazelnut-fed pork while Missionary Chocolates offers vegan candy for the kids. The Sunday market at King Elementary School (NE Wygant St & Seventh Ave ) arrived last year, offering sustainably grown produce from Nature's Fountain Farm and fresh-caught Linda Brand Dungeness crab. News: A new market will open this summer at NW 23rd Avenue and Savier Street.
NE Hancock Street between 44th & 45th Avenues
Started in 1997 by a group of Hollywood residents who wanted to support local agriculture, this market is now an integral part of one of the city's best food-shopping destinations. Gales Meadow Farm offers heirloom starts for herbs and vegetables; Willapa Hills Farmstead specializes in an uncannily creamy sheep's milk blue cheese; and Pine Mountain Ranch brings elk and buffalo meat up from Bend. Vendors: 40–50 Visitors: 3,500–5,000 News: The market is considering offering education programs in nutrition and agriculture.
South Park Blocks between SW Montgomery & Hall Streets
Founded in 1992, this market has become Portland's smile to the world. Offering everything from Viridian Farms glacier lettuce and freakishly perfect blueberries to Freddy Guys' farm-direct Willamette Valley hazelnuts—all embellished by cooking demonstrations and live music—it's a festive place that inspires foreigners' cameras and locals' gossip. Vendors: 100 Visitors: 10,000–16,000 News: The market will double its footprint this year, adding vendors and providing some much-needed elbow room.
SW Hall Boulevard between Third & Fifth Streets
The state's largest market, open for 22 years and going stronger than ever, is "a very suburban market," manager Ginger Rapport says. "It's not the foodies looking for gourmet ingredients; it's people planning their groceries for the week." Sun Gold Farm sells practically everything that grows from the ground; Lonely Lane Farms offers beef, pork, and lamb; and the folks from N&M Herb Nursery will help you grow your own begonias. Vendors: 130 Visitors: 20,000
SW Capitol Highway & Sunset Boulevard
Eighty-five percent of this market's customers live within five miles of it, and it's one of the only Portland-area markets open year-round. Ayers Creek Farm brings crops it's introduced to Oregon from across the globe, and Stanley and Doreen Zemble sell the Zbeanz coffee they roast in their basement just three blocks away. Vendors: 44 Visitors: 1,300 in the low season; 2,700 in the high season