Great Neighborhoods: Taking the Long View
Up-and-Comers
Three hoods poised for a price jump
Kenton
Some would say that Kenton isn't as much of an up-and-comer as it is a neighborhood that's already arrived. And with the bevy of new businesses that have sprung up along N Denver Avenue—the NoPo hood's commercial hub—in the past year or so, it's hard to argue. Posie's Café, the Black Door Gallery, and Queens Mab clothing boutique—to name just a few—now stand in the shadow of the area's iconic Paul Bunyan statue alongside culinary anchors like Kenton Station and Pizza Fino.
Attention from the Portland Development Commission has encouraged Kenton's revitalization. Not only did the PDC help bring the MAX light-rail yellow line to the neighborhood in 2004, but it also ponied up nearly $3 million for N Denver Avenue's face-lift. Fewer car lanes and broader streets encourage pedestrians—an important consideration for merchants like Posie's owner Jessie Burke, who took advantage of one of the PDC's small-business loans.
First-time homebuyers will find tidy Craftsman bungalows and old-school foursquares tucked between N Denver Avenue and Columbia Park—some refurbished and some still in need of a handyman, but all charming, nonetheless. And with median home prices around $222,500, there's a fit for every size pocketbook. At least for now.
—Kasey Cordell
Foster-Powell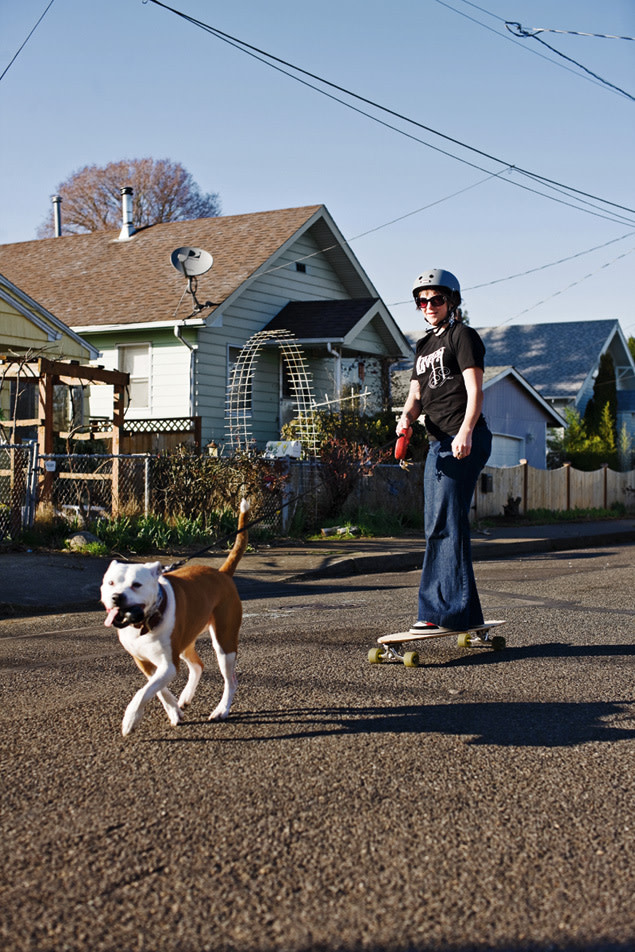 Slicing diagonally through Southeast Portland's otherwise rectangular blocks, SE Foster Road looks like some urban planner's unrealized Parisian fantasy. But the street actually began life as an Indian foot trail to Mount Hood. That may explain the surrounding Foster neighborhood's Old West ambience: working-class bars, the Gun Room (yes, a weapons store), and Artistic Taxidermy, which has a jaw-dropping array of stuffed and mounted bears, cougars, and ducks.
But with the nearby Lents urban renewal area extending all the way down Foster Road to SE 49th Avenue, and a future streetcar line already penciled in, this stalwart blue-collar neighborhood could be due for some spiffing up. If formerly disheveled thoroughfares like NE Alberta Street are any indication, a lively mix of storefronts, tree plantings, and thriving neighborhood businesses will soon arrive on the scene.
As with many of Portland's great (or in this case, soon-to-be great) hoods, artists sowed the first seeds of rebirth. Most notable is choreographer Linda Austin, who, 10 years ago, founded one of the city's top DIY dance venues here: Performance Works Northwest. "When I first got here, [Foster] seemed like an outpost," she says. "But it's only 10 minutes away from Hawthorne and, on a good day, 20 minutes from downtown."
Other early adopters, such as An Xuyen Bakery and Guapo Comics, have recently been joined by the Slingshot Lounge, Foster Burger, Meticon Bikes and—tip your fedora—the Tango Berretin studio. In March, Austin and her partner, Jeff Forbes, unveiled plans for Performance Works' expansion. Another indication that the curtain may soon be rising on this neighborhood's best performance yet.
—Randy Gragg
Boise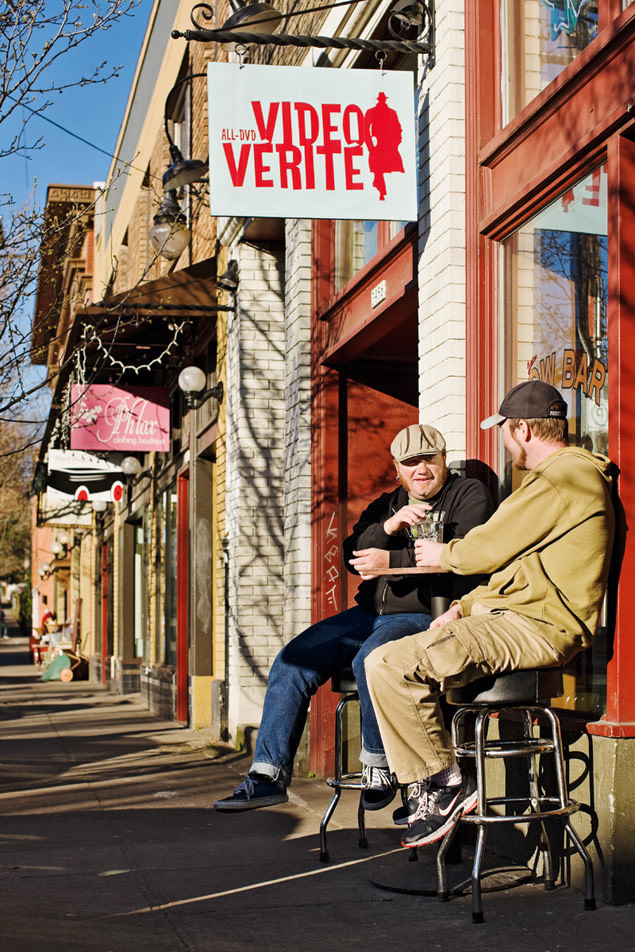 Framed by N Mississippi Avenue's colorful collection of bars and boutiques to the west and the emerging N Williams/Vancouver Avenue corridor—the most heavily trafficked bike route in the city—to the east, the Boise neighborhood has a monopoly on the three cardinal rules of real estate: location, location, and location. "Boise's a no-brainer," says Kelly Stafford of Haskins Realty. "It's walkable, it's full of cute houses, it's close to downtown, and you can just bike down the hill and hop on the MAX." Indeed, such amenities haven't gone unnoticed: in the past five years, the median sale prices for Boise's mix of eclectic bungalows, Victorian cottages, and foursquares has risen by about 17 percent.
First settled by European shipyard workers in the late 1800s, Boise later drew thousands of African American residents after the disastrous Vanport Flood of 1948 left a huge portion of the city homeless. Such cultural diversity is still a hallmark of the neighborhood, as is an ever-burgeoning collection of independent businesses.
With an influx of cash from the Portland Development Commission, merchants like the offbeat Sunlan Lighting began settling along N Mississippi Avenue during the 1980s, paving the way for coffee shops (Fresh Pot, Albina Press), breweries (Amnesia), music venues (Mississippi Pizza Pub, Mississippi Studios), and, in 2000, the ReBuilding Center, whose whimsical street presence and inspiring ethic of reuse have helped to define the neighborhood. New to the mix in 2009: the Mississippi Avenue Lofts and the sleek Tupelo Alley. Such urban additions signify change for Boise, but a spirit of generosity underlies even the largest new developments: nearly every business sports pocket plazas and street furniture. With Boise's popularity certain to grow, in another year or two the current median home sale price of $274,000 will be a wistful memory.
—Rachel Ritchie