Plantwise
Terrariums!
So you like the idea of gardening but you want to start out small. Try a terrarium! We've got a video to help you get started.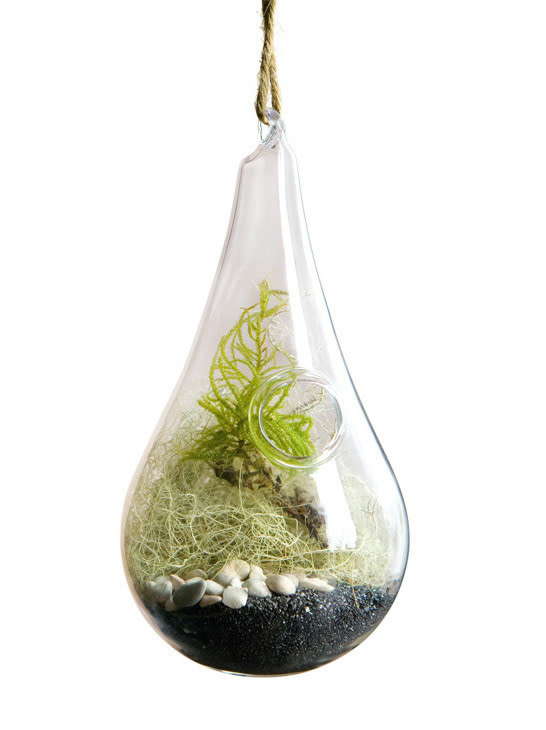 DO THIS: There's no better way to escape the Valentine's Day chocolate box than foraging and assembling a terrarium. They are the ultimate addictive indoor "gardening" project and the kind of gift people just don't get every day.
Beyond the demand for a transparent vessel (glass preferred) filled with something green and beautiful, terrariums can be just about anything—and therefore personalized for even the most eccentric tastes. Scour local décor and thrift stores for interesting glass jars and bowls and head for local craft shops, where you can hunt for decorative sand, glittery crystals, shells, plants, and dried moss. Your own back garden can easily provide clumps of lichen, moss, twigs, dried leaves, or pebbles. (Watch for juniper berries turned smokey blue by winter cold, or succulent plants like hens-and-chicks.) Dig through jewelry boxes or memento stashes for some bling.
Shops and craft groups offer classes—or you can follow the guidance of books (like, if the author may say so, her own Terrarium Craft, published by Timber Press). But DIY isn't hard. For inspiration, keep an eye out for little scenes to replicate as you hike Forest Park (or Hawaii, for that matter). The natural elements will brighten any room, whether atop a table or hanging from a perch in a home or office. If your vision needs a spur, check out our terrarium-making video below.
RESOURCES