Holiday Gift Guide
The Expert Eye
In order to help you with your holiday shopping, we've called in some help from the professionals (Giovanna Parolari of Una, Jordan Sayler of Winn Perry, Liza Brennan of Manor, and Sarah Shaoul of Black Wagon) for our gift guide.
Never mind the crowded parking lots, the long lines at the register, and elbowing your way to picked-over store displays—the hardest part of holiday shopping is just coming up with your gift list. Fortunately, in a city full of boutiques there are plenty of experts who can help. We asked four of Portland's top retailers to share the visions of perfect presents dancing in their heads. The rules: one gift from their own store; one from another local shop; and one that anyone can make at home.
Take their advice and you're guaranteed to make someone's "nice" list.
For Her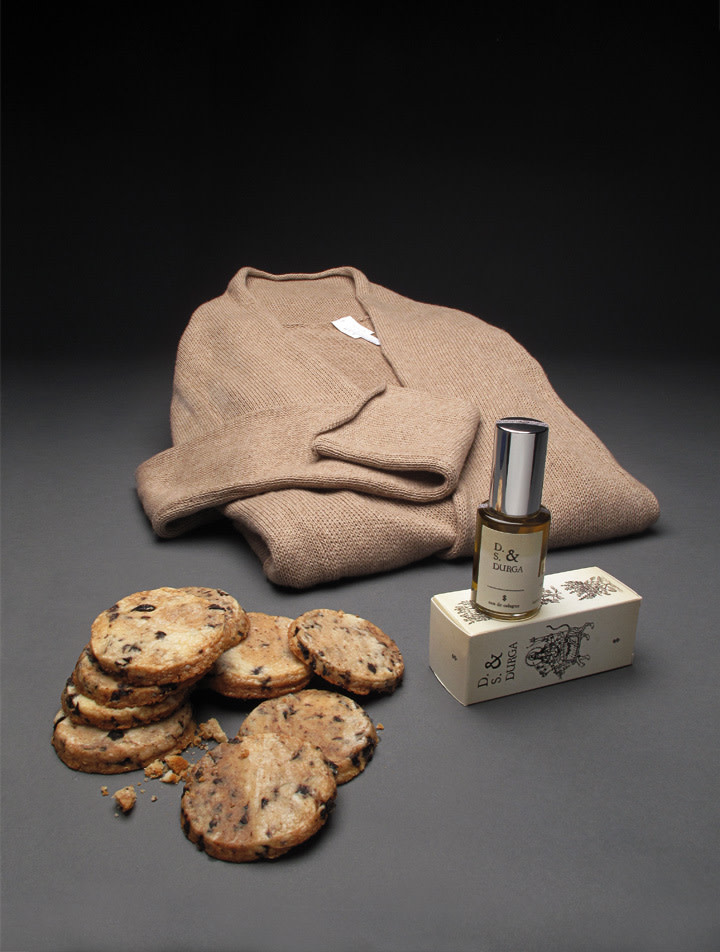 $ PERFUME BY D.S. & DURGA, $90 AT UNA A blend of leather, tobacco, tuberose, and musk, $ might seem a tad masculine (it's technically a men's fragrance), but when dabbed along a woman's neck, it practically purrs girl. "It smells clean, like soap," says Parolari. "I wear it every day."
SOUCHI KNITS, FROM $300 "I live in my cashmere sweaters from Souchi," Parolari says. "[They're] luxurious, amazingly soft, hand-loomed in Portland, and machine washable." For a classic piece, try the Souchi Stella Pocket Cardigan in cotton and merino wool. Or for a touch of daring, go for the Cool Scoop Back in cashmere. 807 NW 23rd Ave, 503-525-0043; souchi.com
DIY: SCOURTINS Pollyanna makes chocolate chip cookies; the sophisticated girl next door makes scourtins, or olive biscuits. "I use a recipe from Susan Herrmann Loomis and simply wrap them up in waxed paper," Parolari says. "People are always surprised at how amazing they are." Recipe under "olive biscuits" at Epicurious.com
For Him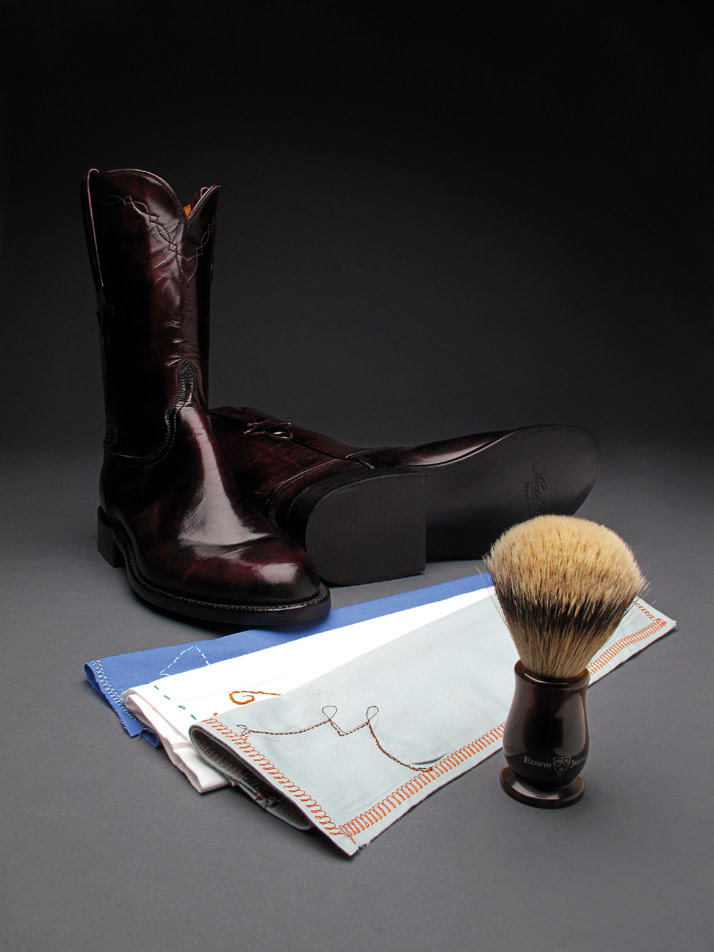 EDWIN JAGGER BADGER-HAIR SHAVING BRUSH, $48 at WINN PERRY Shaving doesn't have to be a chore. The handmade Edwin Jagger badger-hair shaving brush has lather-building soft bristles that will turn your morning routine into a downright luxury. Besides, the brush's clean design looks a lot more elegant sitting on your counter than that fluorescent can of Edge.
LUCCHESE ROPER BOOTS, $495 at PORTLAND OUTDOOR STORE Every boy grows up playing cowboy. Continue the fantasy with a pair of Lucchese Roper Boots, handmade in El Paso, Texas. "They're comfortable, durable, and supremely well crafted," Sayler says. "I'd take them in burnished brown leather." 304 SW Third Ave, 503-222-1051
DIY: GENTLEMEN'S HANDKERCHIEFS Few things say "suave" like a pocket handkerchief (the ultimate ladies' man, Cary Grant, was never without one). "It's easier than you think to make them," Sayler says. Buy some fine linen or cotton, cut it into 12-inch-by-12-inch squares, and stitch up the edges. You'll be a shoo-in as his Girl Friday this season.
For a Friend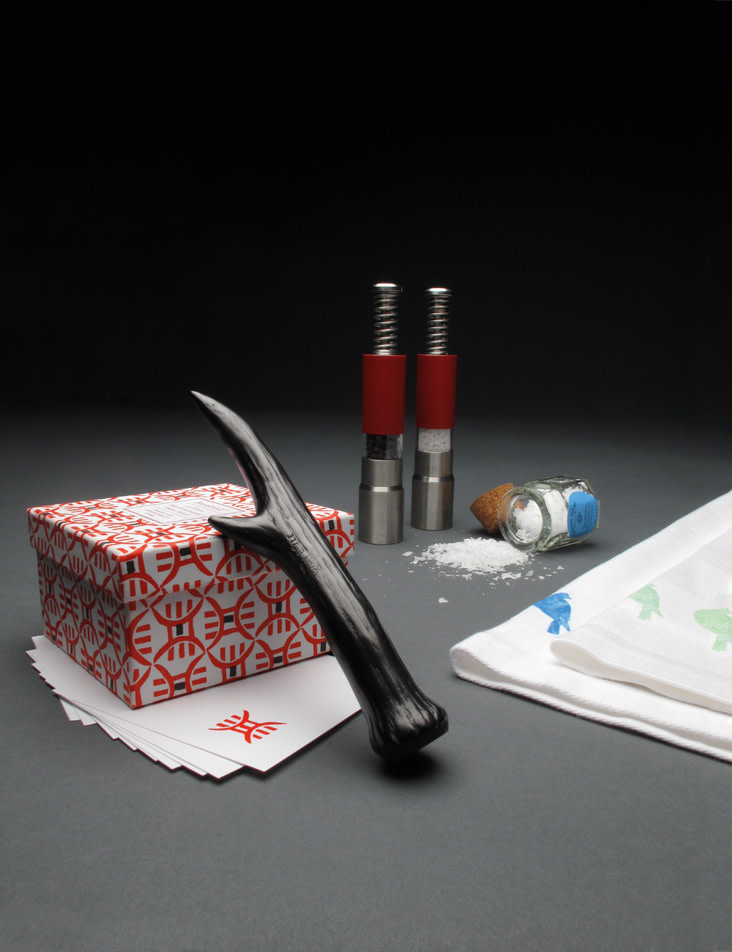 GRAPHITE OBJECTS, FROM $55 AT MANOR Save your friends from ever digging through their desk drawers for a pencil again. Not only do these sculptural pencils last for up to 10 years, their unique shapes (a raven or an olive branch, anyone?) make them impossible to misplace. Pair one with a set of Brookfield Square Notes ($14).
GRIND POPPER SALT & PEPPER MILL SET, $48 AT THE MEADOW Nothing drags a well-dressed dining-room table down like a set of cheap plastic shakers. Yet few people splurge on a nice set of salt and pepper mills for themselves. (This is where friends come in.) 3731 N Mississippi Ave, 503-288-4633; atthemeadow.com
DIY: TEA TOWELS Eventually, all kitchen towels become tomato sauce–stained shadows of themselves. Update someone's collection with custom-printed tea towels. A few blank towels, some fabric ink, and a stamp will send your buddy's sullied towels to that big washing machine in the sky.
For Kids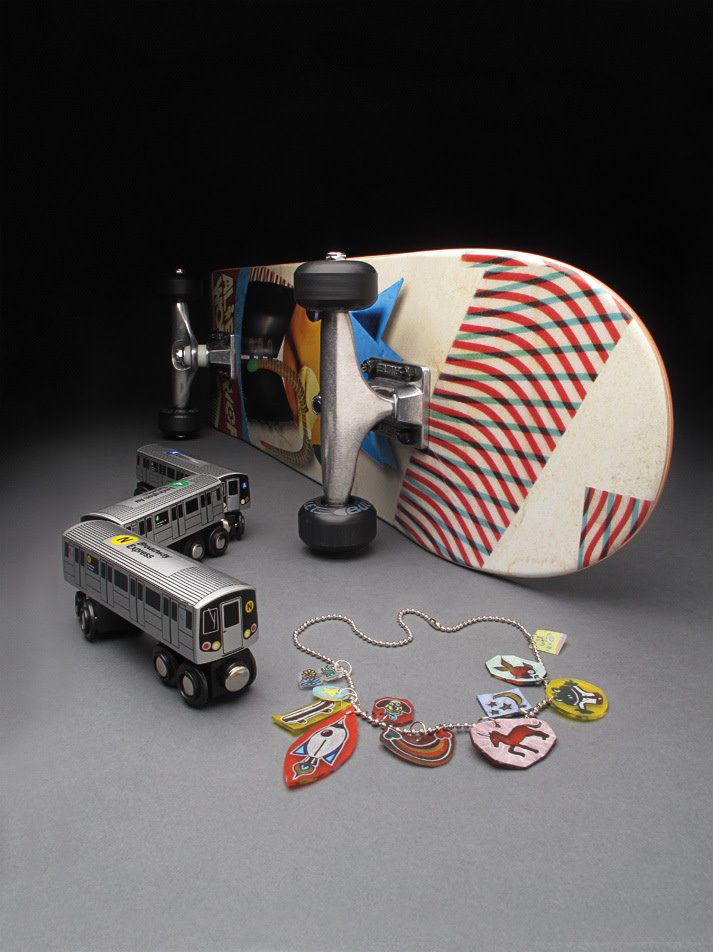 MUNIPALS ON NYC SUBWAY TRAINS, $12 EACH AT BLACK WAGON Modeled after the trains on New York City's famous subway lines, these wooden toys offer a fresh take on a classic children's gift, says Shaoul. Just don't blame us when little Johnny starts asking to take the N Train out to Coney Island.
ALIEN WORKSHOP SNAKEBIRD MACHE SKATEBOARD, $107 (READY TO RIDE) AT CAL SKATE SKATEBOARDS Spider-Man and SpongeBob are so yesterday. The zany robots and extraterrestrials found on Alien Workshop's boards are sure to boost your youngster's indie art cred—and give him a good reason to turn off the Xbox and explore the neighborhood. 210 NW Sixth Ave, 503-248-0495; calsk8.com
DIY: SHRINKY DINKS, $5.50 Not all kids appreciate DIY gifts the same way they adore shiny new ones that come out of a box. But they will appreciate getting to spend time with you while you make these charms together. shrinkydinks.com or your local craft store.