Rainmaker
Tree Titan
Matt Donegan helps Oregon's timber business branch out.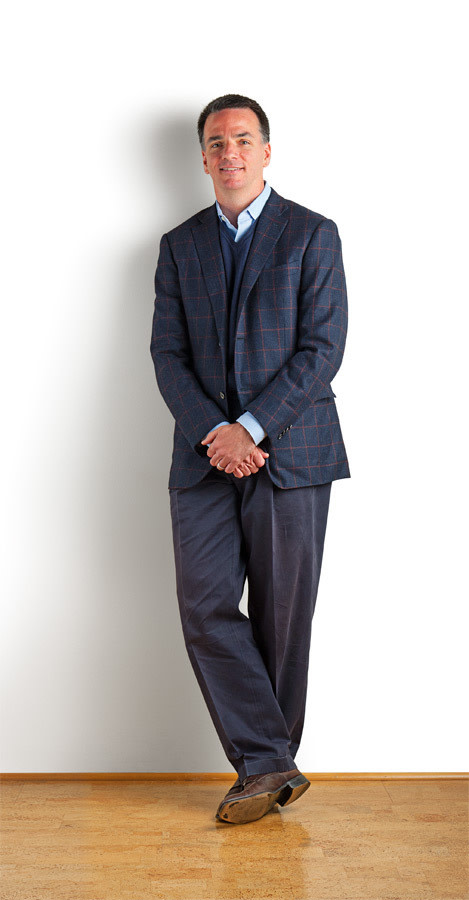 IN THE EARLY '80s, a 14-year-old from suburban Tampa embarked on an epic family trip in North Carolina's Smoky Mountains. "That week changed my life," says Matt Donegan. "Before that I thought about being a lawyer or engineer. I came back on fire to work in conservation and the environment."
Today, Donegan's world is wooded: from the 38th floor of Big Pink, amid leaf-emblazoned coasters, framed photos of trees, and a postcard view of the Willamette, he runs Forest Capital Partners' operations. With control of 1.9 million acres of forestland across the US, the firm is one of the nation's largest private landowners. A big chunk of that portfolio came from Forest Capital's $1.65 billion purchase of Boise Cascade's timber holdings in 2005, a move that made Donegan's company Oregon's second-largest private landlord, with 570,000 acres in the state.
Forest Capital buys timberlands and manages them for investors, with an emphasis on lands that will produce logs (or other products, like energy resources) over the long haul. The 44-year-old Donegan, who has a University of Florida forestry degree and a University of Tennessee MBA, describes the firm as a "soup to nuts" operation. While Forest Capital's Boston office runs the finances, Donegan oversees on-the-ground operations from Portland. "All we do is buy and manage forests," Donegan says. Of 140 employees, about 65 are foresters.
This puts Donegan in the heart of an evolving $131 billion North American timber industry. He sits on the board of the Sustainable Forestry Initiative, which certifies green practices. An increasing role in energy production heralds ongoing changes—and opportunity—for the state's signature industry. For example, California's renewable portfolio standards, which will require that 33 percent of that mammoth state's energy come from renewable sources by 2020, are spurring wind, solar, and geothermal projects on Forest Capital's Northwest lands.
Meanwhile, as head of Oregon's Board of Higher Education, Donegan was the public face of last winter's controversial firing of University of Oregon President Richard Lariviere. "If it wasn't for all this higher-education chaos right now," Donegan said shortly after the affair, "you'd find me in a café, debating environmental policy.
"I deeply respect the landscape here," he added. "That we can drive for half an hour to world-class hiking matters to me."