Sips
Sour Power
The Japanese have embraced it, so why shouldn't we? Drinking vinegars make a splash in Portland.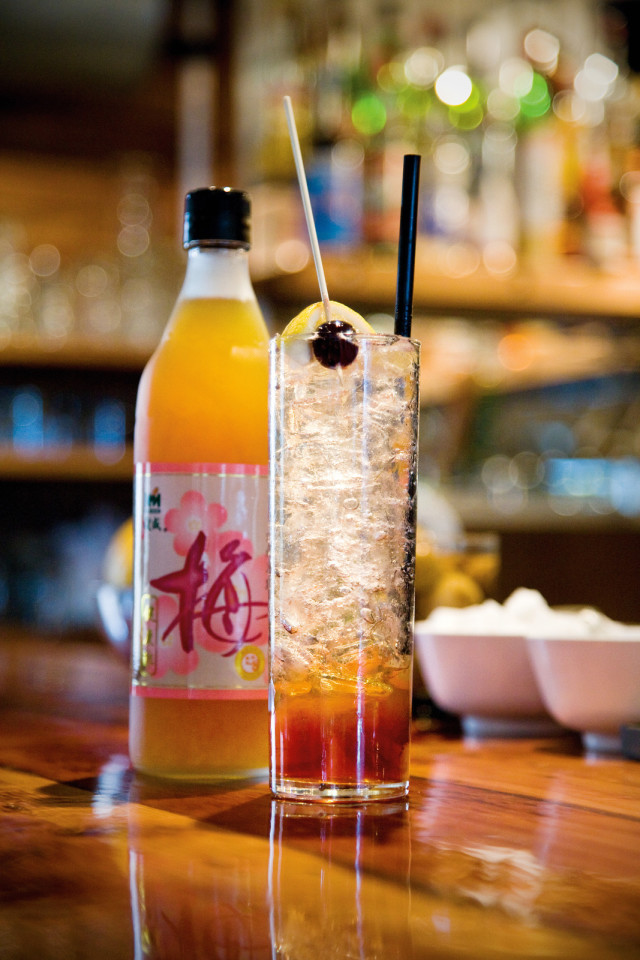 AT POK POK and Whiskey Soda Lounge on SE Division Street, a popular Thai establishment, the nonalcoholic beverage menu presents diners with the usual suspects: Coke, Pepsi, and 7-Up. But it also offers "drinking vinegars," a liquid prospect that's likely to put off at least a few customers.
These vinegars are, however, entirely distinct from cooking vinegars. They contain half the acidity of balsamic or red wine vinegar; they come flavored with fruit juices such as plum and pineapple; and they're typically sweetened with honey or sugar. At Whiskey Soda Lounge, bartenders dilute a few tablespoons with ice and soda water. The result? A curiously piquant, sweet, and thirst-quenching summer concoction.
When I asked owner Andy Ricker to tell me where I might locate drinking vinegars for home consumption, he was hesitant to reveal his sources at first. That's because, as Ricker points out, Portlanders haven't yet caught on to this distinctly Asian trend. "Even in Portland's Asian markets, drinking vinegars are hard to find. When I do see them, I buy everything on the shelf," Ricker says. With some coaxing, he finally gave in: Ricker finds them at Uwajimaya in Beaverton and Fubonn Supermarket on SE 82nd Avenue.
Drinking vinegar is a fairly new trend in Japan as well, spawned just eight years ago when a group of Japanese researchers claimed the vinegars helped people lose weight. While the study's results were controversial, the rumor took hold, and a flush of specialty shops popped up, some employing "vinegar sommeliers."
On the home front, globe-trotting chefs like Ricker and Janice Martin, the owner and chef of the Japanese pub Tanuki on NW 21st Avenue, have brought the vinegars back to the States and started a small, but growing, trend. Martin sometimes mixes them with hot water to make a flavored vinegar tea. Ricker also uses them in cocktails: To make his Apple Gin Rickey, he mixes apple vinegar with gin and lemon juice and serves it over ice with soda water.
Two of the most reliable brands are manufactured by KoKu Mori and Kong Yen. There are other brands, of course, but unless you can read the label, use caution: Some flavors can be unpleasant to the Western palate. And considering Ricker's habit of buying every drinking vinegar in sight, we suggest calling ahead to ensure the store has any in stock.