Portland Plated
North Country
With Grüner, chef Chris Israel leads a shift in the culinary zeitgeist ... again.
The line that divides Europe into two gastronomical regions is really a mountainous squiggle. North of the Alps, the cuisine is infused with butter, shallots, duck fat, and root vegetables. To the south, it's all about the sun: olive oil, lemons, tomatoes, and thyme. Despite the fact that Portland's climate resembles that of northern Europe, our restaurants tend to serve southern European fare. Survival might have something to do with it—food-inspired fantasies help us endure rain and gray skies. Another reason might be a long-shuttered Portland restaurant called Zefiro.
Nearly two decades ago, chef Chris Israel and his partner Bruce Carey opened this seminal eatery. Steeped in all things Mediterranean, it eschewed the typical Eurocentric interpretation of that term in favor of a panoply of flavors drawn from such locales as Italy, Spain, and Morocco. And although it closed 10 years ago (after Israel sold his share and moved to New York, where he became an art director at Vanity Fair), Zefiro was so influential that gastronomes still refer to Portland's dining scene as pre- or post-Zefiro.
Israel returned to Portland in 2005 and has dabbled here and there. But it's only with his latest venture that we can really say he's back—at least in a zeitgeist-changing sort of way. Teaming with rising restaurant mogul Kurt Huffman (of the much buzzed-about Pok Pok, Ping, Foster Burger, and Whiskey Soda Lounge) late last year, Israel launched Grüner.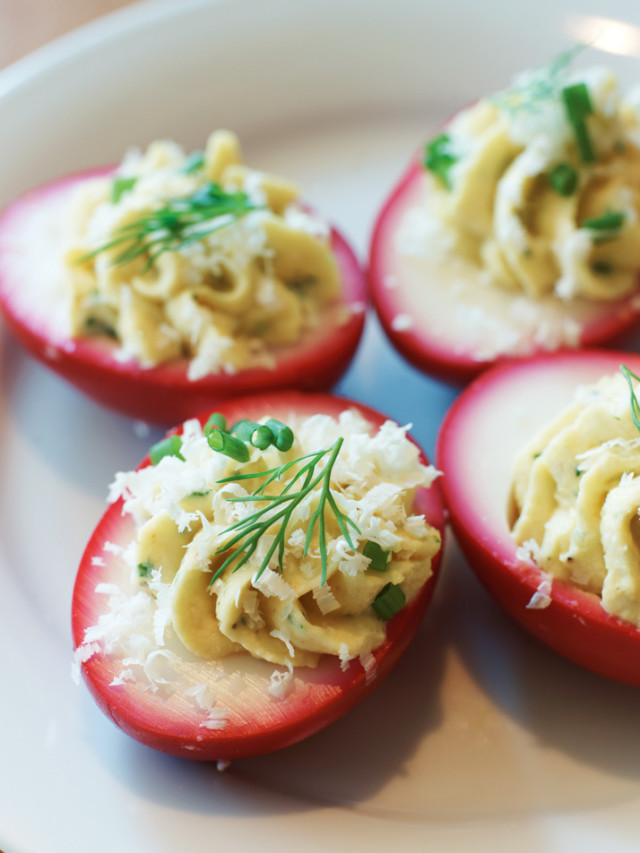 Grüner's menu explores the temperate regions of northern France and southern Germany and then follows the Danube through Austria, Slovakia, and Hungary. Indeed, in every way, this is the anti-Mediterranean eatery. For instance, instead of the house-marinated olives and calamari that have become fixtures on many an appetizer menu in Zefiro's wake, Grüner offers roasted pumpkin seeds, beet dumplings, or the habit-forming fried smashed potatoes—starchy yellow finn taters that are boiled first, then flattened, deep-fried, and served with aioli. In a nod to the city's current deviled-egg craze, Israel has concocted a playful interpretation with bright-red egg whites that have been brined in pickled beet juice. If it weren't for the flecks of parsley and dollops of shiny yellow egg-yolk cream and horseradish in their centers, you might mistake them for radishes.
France and Germany have fought over Alsace for centuries, which is why there are two names for the Alsatian rendition of pizza: the French tarte flambée and the German Flemmenkuche. Whatever you call it (Israel chooses the French name), the thin flatbread topped with smoked bacon, soft onions, and crème fraîche is as deeply satisfying as any pizza in town. It's a perfect precursor to a creamy puréed soup of turnips brightened by a medallion of dill compound butter.
Braised short ribs and goulash are served with light-as-air potato dumplings. And a gratin of mushrooms finished with crème fraîche—and just the right amount of acidity—makes an ideal palate cleanser for the restaurant's bratwurst. Israel makes 80 feet of it every week, then serves it alone with boiled Yukon gold potatoes and house-made sauerkraut, or as choucroute garnie, an Alsatian dish made with pork belly and house-cured pork tenderloin. To complement Grüner's well-composed menu, sommelier Dana Pickell has assembled a thoughtful wine roster that favors Austrian, German, French, and Swiss whites.
Had Oregon spent the past several hundred years developing a local cuisine, its regional specialties might look like the dishes on Grüner's menu. And if Zefiro's success is any indication, Israel may be leading Portland into a new post-Mediterranean era.