Updated Listing
Tabla Mediterranean Bistro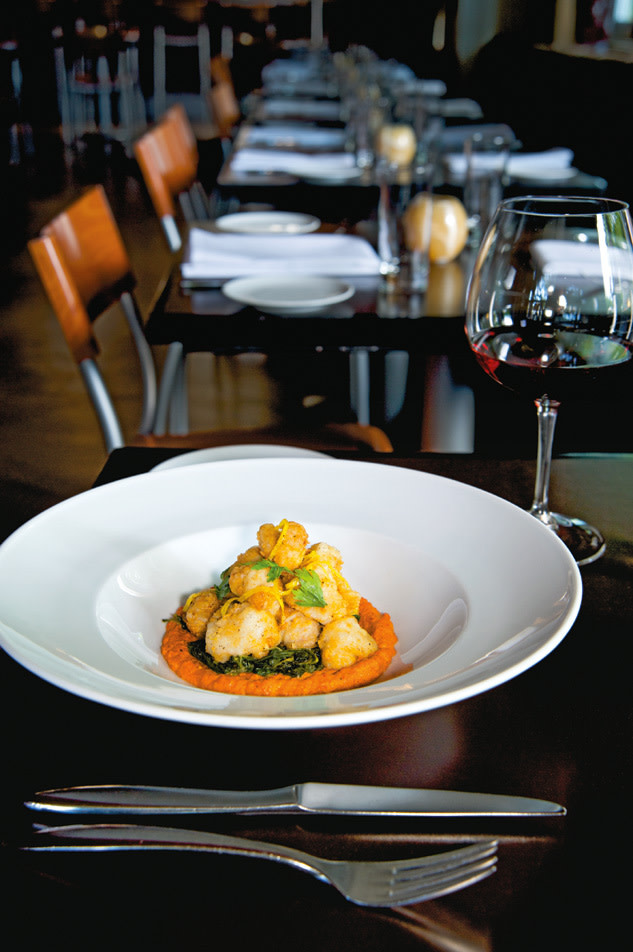 AFTER SEVEN YEARS as a favorite neighborhood locale for East Side diners, Tabla Mediterranean Bistro is proving itself to be a destination worth a drive across town.
While Tabla's $24 three-course dinner is the city's value to beat in these lean times, it would be a mistake to boil the allure of this cozy, upscale bistro down to economics alone. Twenty-nine-year-old chef (and Nostrana alum) Anthony Cafiero has brought new energy to the kitchen, elevating Tabla's well-loved comfort food and enhancing its menu with the bright, bold flavors of Southern Europe.
Rosemary fingerling potatoes and thinly shaved asparagus nod to the Spanish influences in Cafiero's signature octopus dish. He brings the same panache to a quartet of creamy sweetbreads, breaded and fried until crispy, then served with a spicy romesco sauce and braised radish greens.
Creatures of habit will be relieved to settle into their favorite candlelit window and still find longtime favorites, not to mention some of the best pastas in the city, listed on the menu, such as the signature tajarin—a pile of fluffy house-made egg yolk noodles drizzled with earthy truffle butter and topped with grana padano—or the house ravioli, stuffed with braised chard, fresh ricotta, and a poached egg, and smothered with poppy-seed butter.
Its trendier neighborhood peers may have garnered all the headlines, but the always-delicious Tabla has become the news.