Food Cart City
Cartopia
SE Hawthorne Blvd & 12th Ave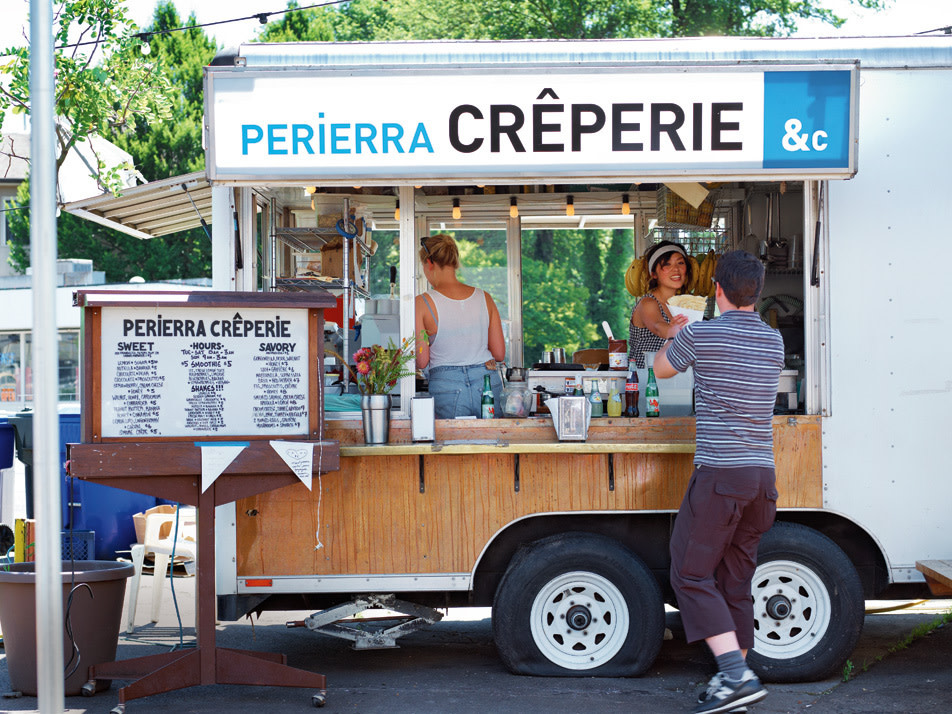 WHATEVER EVENING ESCAPADES may have led you to be awake and hungry after midnight, there is one destination sure to satisfy your wee-hour cravings: Cartopia. In just two years, this once-empty lot at SE Hawthorne Boulevard and 12th Avenue has sprouted an array of carts that draw night owls like bees to blossoms, for everything from fried handpies to po'boys and burritos. With six quirky carts encircling tented clusters of communal picnic tables—lit by strands of Christmas lights and serenaded by a symphony of vintage rock—Cartopia is an intimate and often boisterous haven of edgy urbanity. There's no better place in town to put a punctuation mark on your night.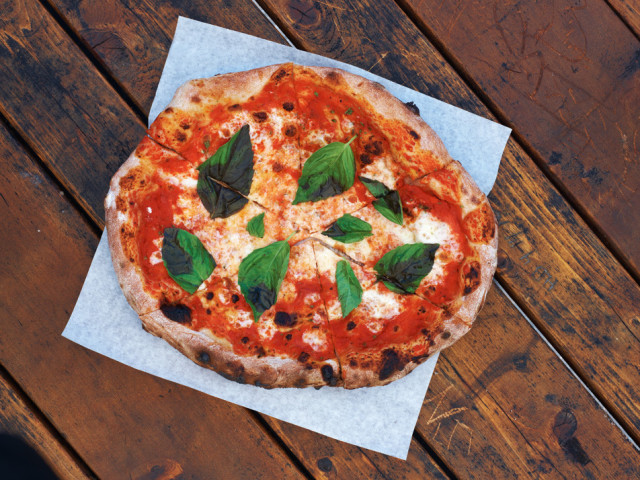 Bubba Bernie's: Shrimp Po'Boy ($7)
Find It!
One of the newer members of the lineup at Cartopia, Bubba Bernie's adds a welcome dose of Southern charm to the mix. The shrimp po'boy—a French roll brimming with crispy, deep-fried shrimp (catfish, clam strips, and oysters are your other options) in a bed of lettuce and perfectly spicy-sweet rémoulade—is enough to transport you straight to the bayou.


Perierra Crêperie: Mozzarella/soppressata/basil/red-pepper crêpe ($7)
Find It!
For those times when fried food seems a little much, there is the friendly Perierra, churning out all manner of crêpes generously stuffed with fresh, sometimes surprising ingredients. (Craving smoked salmon? They've got you covered.) Classic combos like Nutella and banana are always a safe bet, but for a more savory brand of satisfaction opt for the inspired medley of mozzarella, soppressata, basil, and red pepper.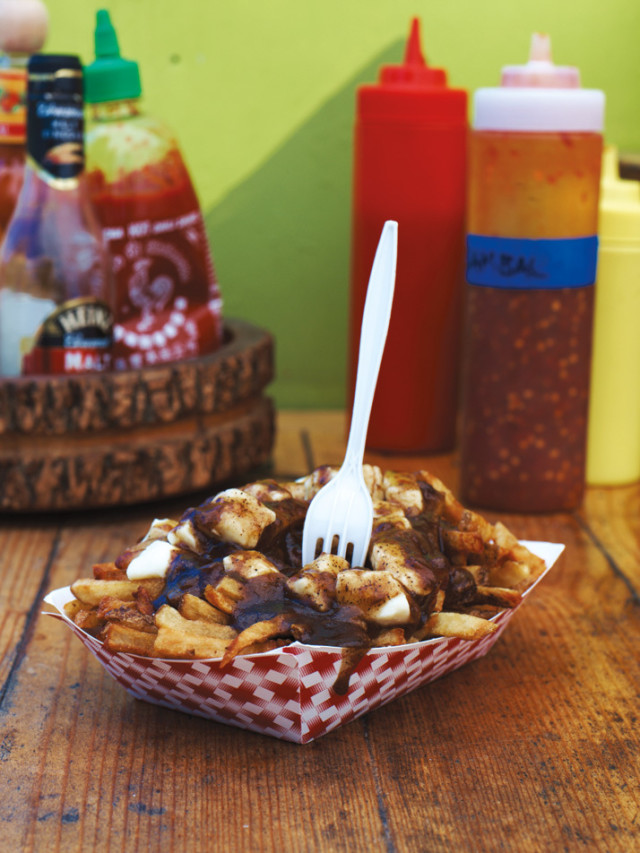 Potato Champion: Poutine ($5)
503-505-7086 Find It!
This classic Québécois dish has become a kind of Holy Grail of the Portland food scene, and it's always well worth the pilgrimage—and the indulgence. A heap of hand-cut, twice-fried, Belgian-style fries is strewn with Ellsworth Creamery cheese curds and doused in peppery, creamy, and (especially when those three sheets are blowing in the wind) mind-bending gravy.


Pyro Pizza: Traditional Margarita ($8)
503-929-1404; pyropizzacart.com Find It!
With an impressive wood-fired pizza oven tucked inside their cart, these tattooed pizzaiolos serve up irresistible, perfectly sized Italian-style pies—with the added twist of a thin, crispy, whole-wheat crust. Pyro's Traditional Margarita is a stunning exercise in simplicity: fresh basil and organic extra-virgin olive oil sing against a background of mellow, homemade mozzarella and tangy marinara sauce.