Food News
Kristin Murray to Paley's Place; Lauren Fortgang to Little Bird
Pastry Chefs Shuffle: Two of Portland's most prominent dessert makers have sweet new deals.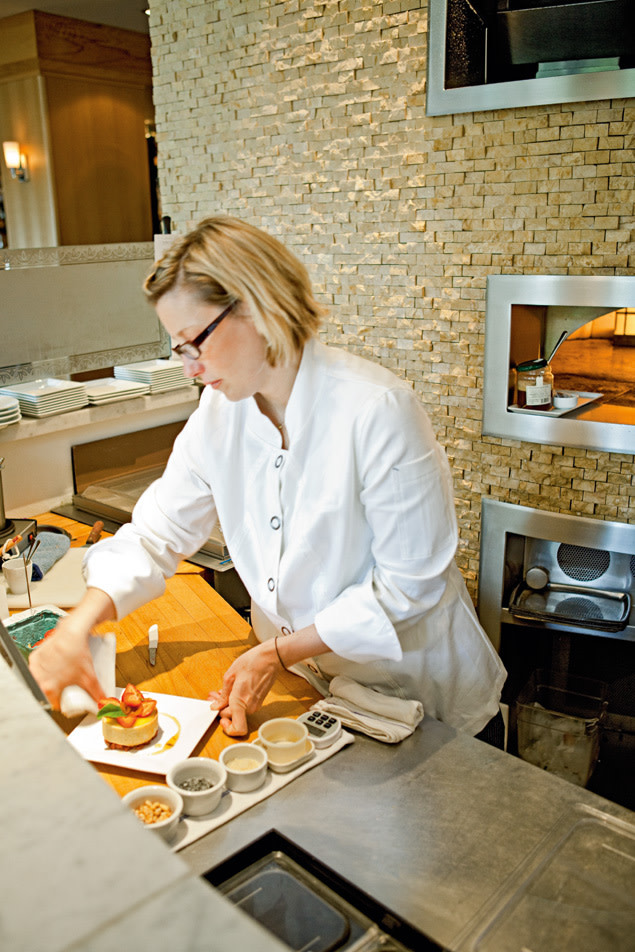 Lauren Fortgang, Paley's longtime pastry chef, known for an understated francophilic approach, will dream up twists on classic French desserts at Little Bird, the highly anticipated Le Pigeon spin-off opening this winter at 219 S.W. 6th Ave. Taking her place is Kristin Murray, a potential big-deal talent whose who ceiling is unknown. Give a crazy imagination, technical skills and a penchant for visual drama, Murray showed the potential to rise higher than a soufflê at the ill-fated Lucier and recently at Fenouil, where she mysteriously disappeared after six months of buzz.
Fortgang could bust out in new directions, given Little Bird's freewheeling attitude. Meanwwhile, Murray might needs to reign in some of her avant notions at Paley's Place, known for more classic approaches. Given some complaints that her approach was getting too precious, boundaries might be a good thing. Stay tuned.