Food News
Wine Country Dinners
Thistle announces its 2nd Annual Guest Chef & Winemaker Dinner Series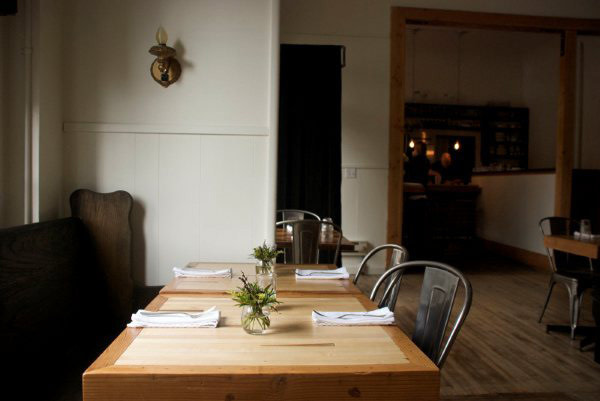 McMinnville's growing reputation as a foodie destination soared with the arrival of Thistle in 2009, which brought a bit of Portland recycled cool and farm-fresh obsession to an old-school town fully embracing another newcomer, two young turks rethinking the Italian kitchen at nearby institution Nick's Italian Café
If you haven't explored the new McMinnville mode, Thistle has made it easy to dig in for a good cause: the 2nd Annual Guest Chef & Winemaker Dinner Series, starring serious talent with artisan-farm-fresh creds and benefiting the Yamhill Community Action Partnership, a local food bank (last year's gig raised $5,000).
The monthly five-course dinners, on Sunday nights, cost $100 a head, with a limit on 25 people served—of course—at communal tables, made at Thistle from reclaimed bowling-alley wood. Up first: edgy Northwest cooking from Beaker & Flask paired with small-batch spirits and cocktails donated by local favorite, Ransom Wines & Spirits.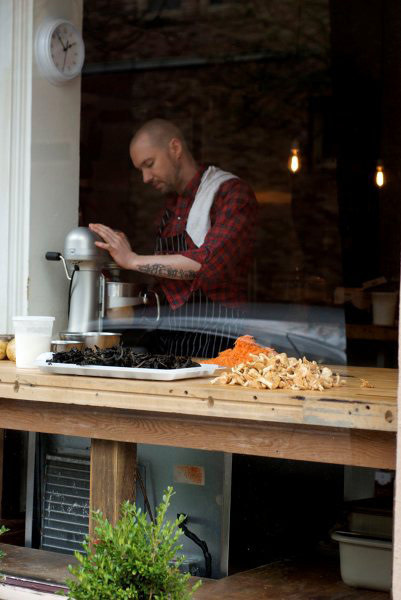 Call 503-472-9623 for reservations. Discounted rooms are available at McMenamins Hotel Oregon across the street.
The lineup:
November 14: Beaker & Flask with Ransom Wines
December 12: June with Soter Vineyards
January 16: Beast with Evening Land Vineyards
February 13: Ned Ludd with Cristom Vineyards
March 20: Grain & Gristle with EIEIO Wines
April 17: LUC (from Corvallis) with Eyrie Vineyards
May 15: Navarre with Anne Amie Vineyards
June 19: Nostrana with Remy Wines