Savor
Perfect Pair
When the pears ripen and the black cod bite, a match is made in Hood River.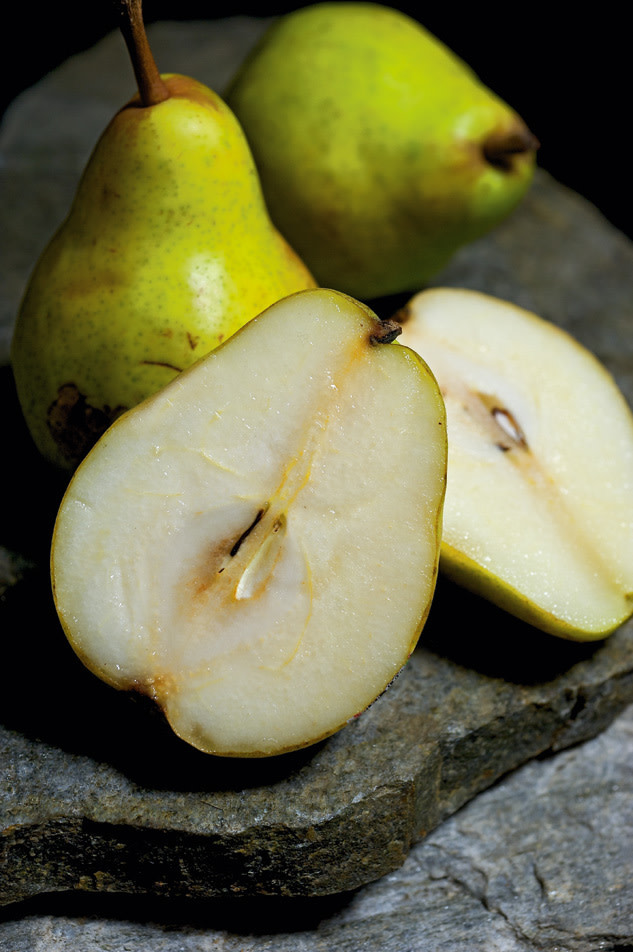 STANDING at one of the lowest, most temperate points along the long, wandering line where the Cascade Range divides the state into wet and dry, the small town of Hood River has become the fruit capital of Oregon. Here, the transition from summer to fall happens in a hard and fast second. One day, it's sunny and a scorching 90 degrees, and then suddenly all that's left of the warmer months is what remains on the shelves in mason jars. Hood River chefs such as Kathy Watson and Nathan Morgan of Nora's Table have learned to take full advantage of the region's fruit, delighting their diners during the months ending in R with fresh apples, berries, and, particularly, pears. "They're so versatile," says Watson of the fruit that Hood River County harvests more of than any county in the United States. "They can be enjoyed fresh from the tree, they stand out in savory dishes, and they anchor the dessert course."
Just downriver, an ideal companion for a ripe pear swims in the Pacific Ocean: Oregon black cod. The pear's gentle acid and pleasant sweetness add depth to the fish but stop short of overwhelming its delicate flavor like a squeeze of lemon might. What's more, pear season splendidly overlaps with the availability of Oregon black cod for a marriage made in heaven—or as the locals prefer to call it, Hood River.