Review
It Takes a Village
Rising culinary talents star at French neighborhood eatery St. Jack.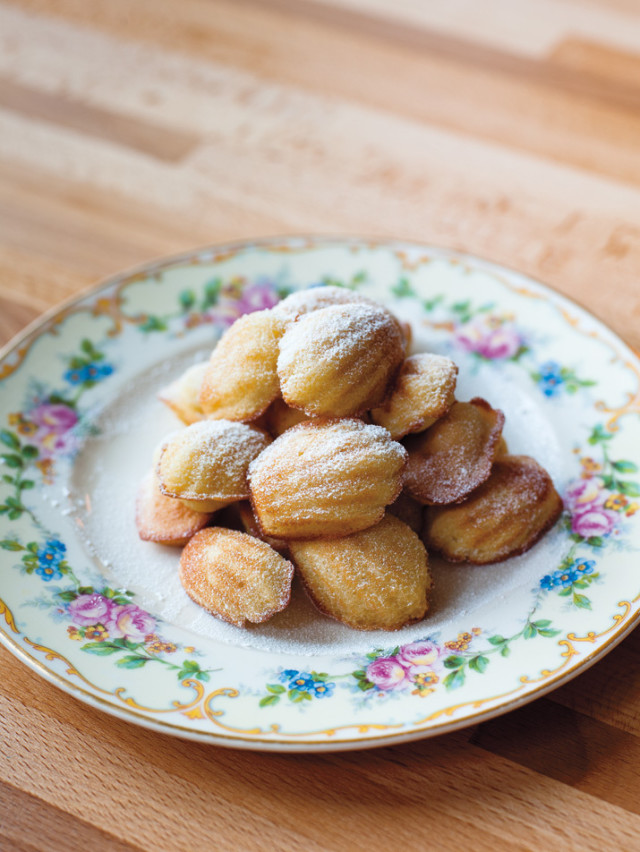 IF YOU'RE in a French mood, a bit of Lyon can be found at SE Clinton Street and 21st Avenue, in a converted 1890 house recently relabeled St. Jack. For the full effect, stroll through the dining room in the morning light to the former bedroom that now serves as pâtisserie. Squint a little, and you're suddenly inside a Chaim Soutine painting: a wooden table, hands turning dough in a cloud of flour.
Steps beyond lies a cozy zinc counter where you can grab coffee and simply point to whatever begs from vintage cake plates beneath dramatic glass lids. Far from the cold industrial chic of many Portland bakeries, St. Jack offers something intimate and unexpected, from irresistible canelé cake towers of candied crust and springy, custardy centers to made-to-order madeleines—little models of perfection—served warm, teeny, and tender by the half-dozen. Everything's $2–4. It's like dim sum in a French roadhouse. 
As darkness falls, St. Jack metamorphoses into a three-room riff on a bouchon, one of the jolly, cramped, offal-loving dens of informality that helped make Lyon, snuggled near the base of the Alps, the beating heart of French food culture. In the dining room, soft light settles over black chairs and Ikea countertops reborn as tables as the Amélie-cute pâtisserie gets dark and sexy with thick, dripping candles. Hearty meals parade out of the kitchen on jumbo white plates. You won't find regional legends like cocks' combs, calves' muzzle, or salade de groin d'ane (literally, "donkey snout" salad). But bubbled-over crocks of macaroni gratin pounded with bacon lardons and boisterous plates of blood sausage leave no doubt: Lyon is in the house, rich, rustic, and throwing jabs. At the bar—a cobalt-black force occupying a third of the dining room—young mix masters seem to mind-read your mood, swooping in at the right time with the right drink. In a city beset by modern "mixology" (a cocktail movement in love with weird, overly strong formulas that can taste like air freshener), St. Jack strolls its own way with lip-smacking balance and a food-friendly mind-set.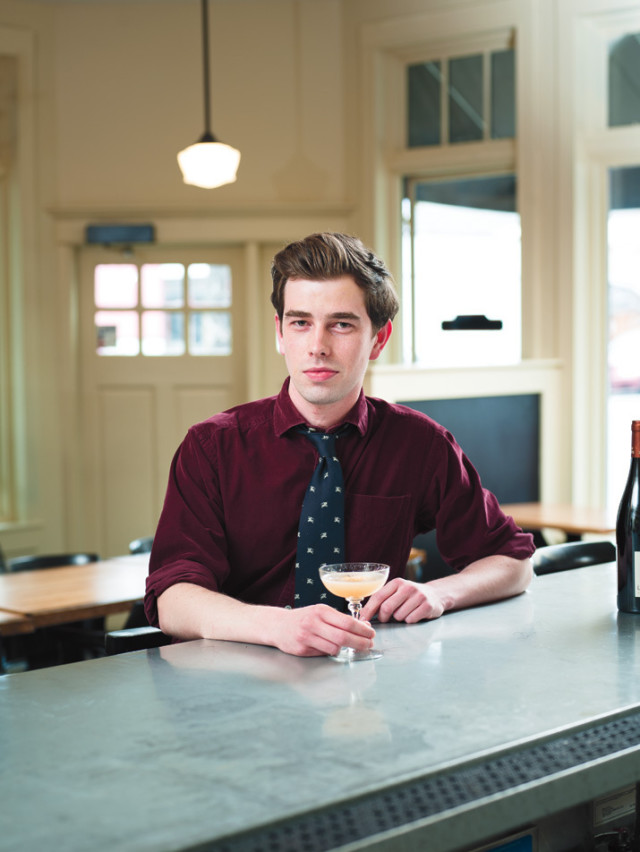 Were St. Jack actually in the Alps, it would be a common thing: a village spot serving three meals a day. But as Portland cooks up a homey French new wave, returning more to the bone than the brain, St. Jack is claiming its own turf: a neighborhood restaurant as local talent incubator, and the latest Portland restaurant project from ChefStable, the company quietly behind many recent hits in the food scene. Mastermind Kurt Huffman handpicks culinary dreamers and lets them do what they do best while he dogs the books and boring details that chefs notoriously mangle, splitting ownership and profits at varying percentages. So far, ChefStable's charm bracelet boasts Andy Ricker's Ping and Christopher Israel's Grüner. Huffman also has restaurants in the works with food-cart star Nong Poonsukwattana of Nong's Khao Man Gai and Italian food legend Cathy Whims of Nostrana. 
St. Jack grew out of Huffman's decade in Lyon running the region's first microbrewery. But it's also a savvy next step in a talent-scouting program that reaches beyond the typical next-great-chef search to evaluating every employee, not just for their talent, but for their potential to someday make their own mark. Lyon food lover (and co-owner) Aaron Barnett divines pig parts at the stove. Blossoming 26-year-old Alissa Rozos, with whisking creds from New York's celebrated Daniel restaurant, makes the pâtisserie rise. Up-and-comer Kyle Webster rules the bar, impressively. And Trent Pierce, who made waves at the now-shuttered Fin (and is on deck with his own ChefStable project), just launched an all-day-Sunday brunch and raw seafood bar, Lyon style. Everyone is invested and ambitious, down to the barista-turned-waiter who can't wait to pull your after-dinner espresso. 
Overall, the cooking displays the generosity and passion of the house, warm and heaping, with everything under $20. Roasted trout arrives, head and all, on a plate landscaped with rugged lentils. Barnett treats frog legs with respect, super-tender and brightened with tradition: parsley, lemon, and butter. Fried tripe is already the stuff of whispers. His strongest move is an elegant ragout of escargot and smoky sausage, almost black in its intensity, hiding beneath a beautiful, billowing dome of mahogany pastry that releases a giant burst of steam when prodded with a fork.
On some nights, Barnett's standards teeter. Bacon lardons smother a salade Lyonnaise. A hulking half-baked apple threatens a tarte tatin. And a golf ball of whipped pork fat—your liver hurts just looking at it—can't rescue underwhelming steak frites. These easily reworked dishes aside, St. Jack still needs some wow factor—a stronger voice, a better balance of rich flavor and quiet moments (Portlanders lacking iron stomachs of Lyon), and, most of all, a point of view.
The same can be said for the wine options. A journey to Lyon is not complete without good regional reds and drink-now beaujolais served in copious portions at a very good price. In the old country, a bouchon owner would visit old winemakers, carry off a few gallons, and fill some unlabeled bottles. St. Jack is trying admirably to translate the style, snooping out local wineries' bulk surplus, then repackaging it in glass pours and les pots lyonnais—three-quarter-sized bottles that go for $15–30, a good price for Oregon's notoriously expensive quaffs. But the plan offers more in infectious enthusiasm than insight and discovery. A Seven of Hearts 2009 pinot noir won't have you shouting "Bring on another pot!"
But like much at St. Jack, the wine program is a step in an interesting direction, with a sense of people onto something. That's why I'm already a St. Jack regular, clinking the terrific cocktails, nibbling on the Lyonaisse onion tarte crowned with a beautiful poached egg and the éclairs swollen with chilled cream. The incubator is humming. Ideas are growing. Patience will yield plenty of future rewards.