PEOPLE
The 50 Most Influential Portlanders
Who will define Portland in a new era? We asked around (and around some more) to discover this inspiring collection of movers, shakers, rising stars, and established figures with fresh ideas who are already changing the city.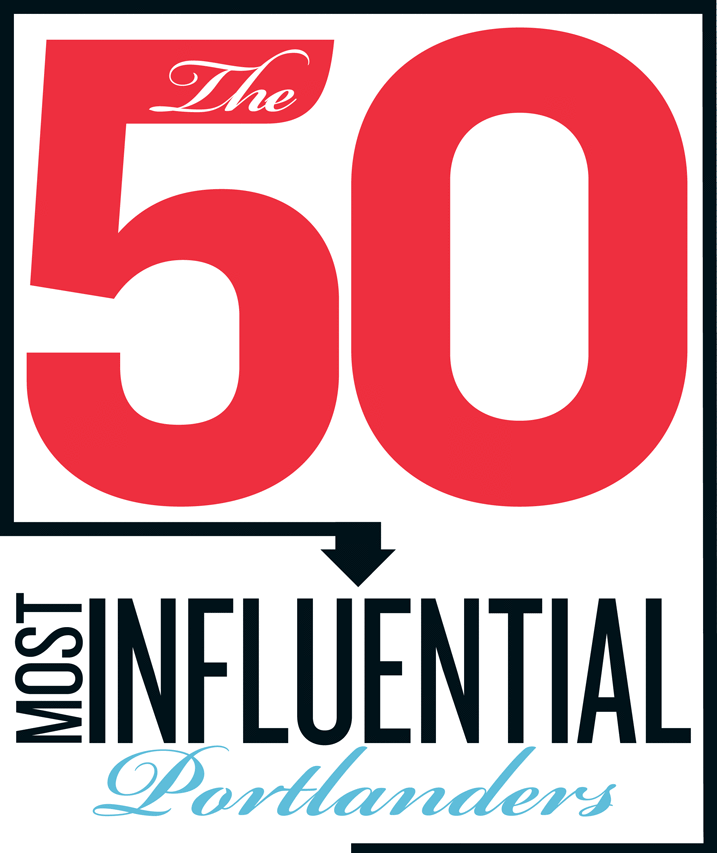 THE WORD "INFLUENTIAL" means many things. In Portland, the adjective could apply to elected politicians, radio talk-show hosts, and political consultants—all of whom we chose not to name here.
What matters for a city figuring out what it wants to be when it grows up (or if it wants to grow up) isn't influence alone, but how the influential meld their sway with other qualities. Vision. Clout. Judgment. Taste. Connection. Principle. Grit. Gravitas. And—in a time in which another key element, power, can be so fleeting (ask the mayor and the president)—momentum.
Change is at hand. Portland soon will restock city council with fresh faces. The city's old economy continues to sputter, but tech start-ups and small businesses are percolating. Our population is diversifying, as are the markets for everything from our lumber (which China can't get enough of) to our indie rock bands. Huge institutions are redefining themselves for the new era that other, more nimble and youthful enterprises have already begun to create.
With all of this in mind, here are 50 people (including a few groups) we think possess the spark and will to craft Portland's future. (Add your own choices in our ballot form to the left.) We hope you'll agree that this eclectic roster harnesses enough raw energy to influence any city—whatever influence may mean right now.
---
B = Builders GR = Grassroots P = Policy F = Financial
G = Green C = Culture E = Establishment R = Rising Star
---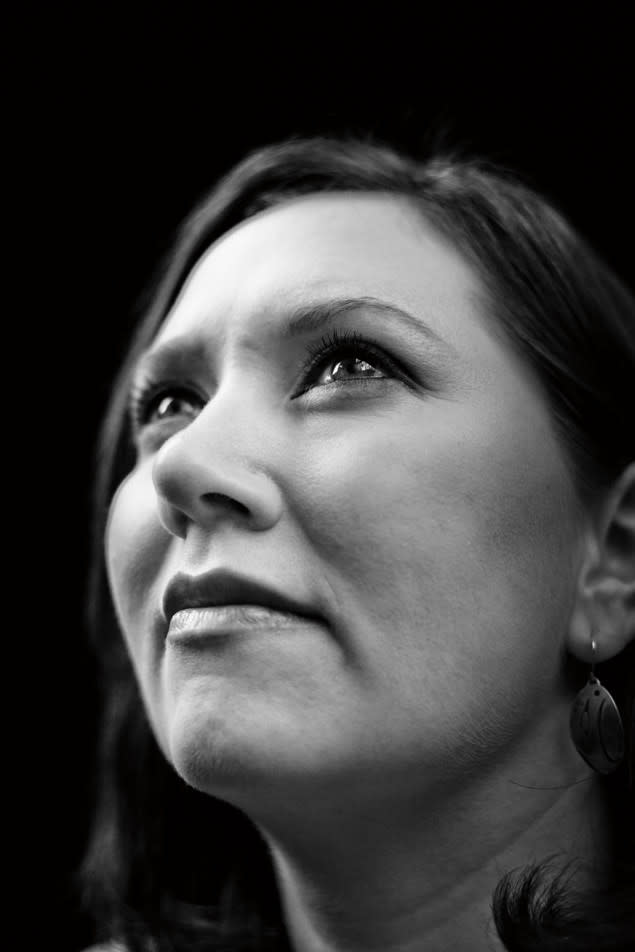 Nichole Maher
A Native American leader reshapes her community—and now the state.
GR P R
Signature move: At age 22 in 2001, Maher became leader of the Native American Youth and Family Center (NAYA). Since, the nonprofit's annual budget vaulted from $215,000 to $10 million. In the city with the ninth-highest urban Native American population, NAYA now serves 10,000 people a year with education, social, and cultural services. Kids in NAYA's education program are five times more likely to graduate high school than other Native children.
What's next: On a growing list of community roles, this Tlingit tribal member and mother of two serves on Governor Kitzhaber's education investment board, set to redesign education statewide—she's the youngest member. (MR)
James Curleigh
The Keen

CEO

is a poster-child boss for the millennials.
F G R
Signature move: Aside from hauling in $200 million last year? Guiding his company's cash into creative philanthropy (like sponsorship of ambitious new-media coverage of the Gulf oil spill) and building a superefficient, 15,000-square-foot factory to make shoes on Swan Island.
What's next: Untucked and tousled, the 45-year-old may look crunchy, but Keen now aims for blue-collar workers, with a new line of steel-toed boots. Meanwhile, the company's own footprint grows: in November, Keen nabbed Nike merchandising vice president Ron Hill to amp up its retail efforts. (BB)
"We can all talk about what's wrong. A lot of people want to fix what's wrong." —Dan Ryan, all hands raised
Don Krahmer
A hyperconnected lawyer nurtures the next generation of leaders.
B E
Signature move: This 54-year-old corporate attorney (at Schwabe, Williamson & Wyatt) has held a royal flush of influential posts, from past presidency of the elite Arlington Club to a current seat on the Regence Blue Cross board. The soft-spoken Hillsboro native uses his dense Rolodex to connect promising young players with each other and with established mentors. A Krahmer-orchestrated dinner is a networker's dream of nonprofit leaders, budding businessfolk, and aspiring politicians.
What's next: Krahmer bridges old-boys-club Portland and the fluid, more diverse networks of today. Says one admirer, "He's pivoted from connecting the powerful to focusing on 20- and 30-somethings." (ZD)
Dan Ryan
The schools foundation's leader musters an education army.
B P
Signature move: In three years atop the Portland Schools Foundation, Ryan realized the nonprofit's work boosting Portland Public Schools' budget wasn't enough. "We needed to get outside the city," says the 49-year-old former Oregon Ballet Theatre fundraiser. Enter Cradle to Career, a push by all six big Multnomah County school districts, including fast-growing East Portland schools, to improve dropout rates. Ryan's outfit adopted a new name (All Hands Raised) to match its new mandate.
What's next: Ryan recruited a high-octane advisory council, fueled more by business, government, and nonprofit players than traditional educators, to steer a complex mix of achievement and social-equity initiatives. "We can all talk about what's wrong," Ryan says. "A lot of people want to fix what's wrong." (ZD)
Stephanie Snyder
Reed's "art whisperer" leverages the local visual arts milieu.
C R
Signature move: In her eight years as curator and director of Reed College's Cooley Gallery, this Oregon-born, Reed/Columbia/University of London–schooled dynamo opened the insular college to mainland Portland, presenting new work by international artists and collaborating with institutions across the city. She also writes for Artforum, curates shows (like the current Interior Margins at the Lumber Room), nominates contenders for major fellowships, and oversees a seven-year-old program that exposes school kids to art.
What's next: Near-term: shows of titans Bruce Nauman and Kara Walker. Long-term: gently whispering "Reed Museum" in the college admin's ear. (RG)
Jonathan Maus
A journalist-activist makes a living as cycling's squeaky wheel.
GR P F
Signature move: When Maus, now 36, answered a 2005 Oregonian ad for bike bloggers, he'd barely heard of the blogosphere. Yet soon he quit the daily to launch his own BikePortland.org. Now the site attracts up to 10,000 visitors a day, including policy makers and news media. "If a story gets 50 comments in an afternoon," says Maus, "mainstream news editors get excited by the controversy." Fusing old-fashioned beat reporting with new media and bare-knuckled advocacy, the site works financially, too: ad revenue pays Maus a living wage.
What's next: Maus successfully pushed some policy shifts—like prompting the state transportation division to adopt more bike-friendly signage—but he's impatient. "The city feels comfortable with incremental improvement," he says. "I don't." On his agenda: riding herd on city hall's 2030 bike plan. (RD)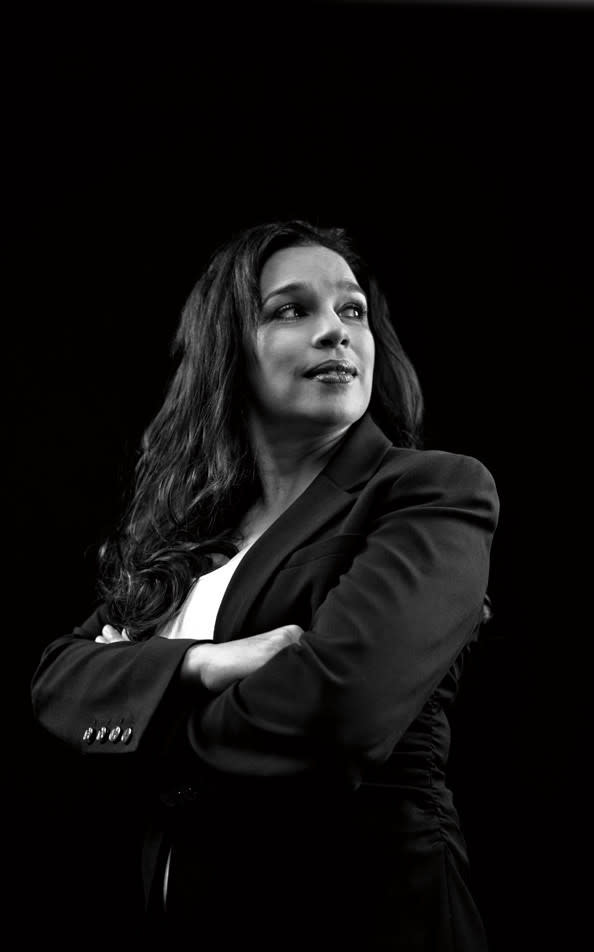 Sarah Mensah
The

NBA

's only black female

COO

keeps the Blazers a home team.
F R
Signature move: This 47-year-old Portland native runs the Trail Blazers' day-to-day operations. Since 2007, Mensah helped sell out every Rose Garden game; sponsorship revenue has doubled during her tenure. She also played a key role in expunging the "Jail Blazers" era in favor of the community-focused "Rise With Us" brand revival. "Harry Glickman [the franchise founder] told me that the Blazers need to equal community involvement," she says. Mensah sits on boards for the NW Autism Foundation and All Hands Raised.
What's next: While Blazers president Larry Miller seems like he'll be around awhile—he appears to get along with mercurial owner Paul Allen—industry insiders predict that Mensah, the league's highest-ranking female staffer, will become president of some NBA team in the next 10 to 15 years. (KC)
Tom Chamberlain
Labor's local chieftain puts a blue collar on the circle of power.
P E
Signature move: Chamberlain's leadership of the state AFL-CIO makes him, in one Portland official's words, the "godfather" of politically potent labor. The mustachioed retired firefighter isn't above some lefty flame-throwing (check out his speech to Occupy Portland on YouTube) but knows practical politics. "We make sure everyone's on the same page," he says. "When I staff a campaign phone bank, I fill it with nurses, steelworkers, and public employees."
What's next: The three leading Portland mayoral candidates staged a debate to court union backing last fall. So far, labor hasn't picked a favorite. Meanwhile, Chamberlain stresses other priorities: "Between West Hayden Island—the last place for a deepwater port in Portland—and Columbia River Crossing," he says, "our economic future is at stake." (ZD)
Steve Bass
Oregon Public Broadcasting's boss leads the last great newsroom.
P C E
Signature move: When Bass moved from Nashville six years ago, he viewed OPB as gravy atop its audience's news diet. Then recession and digital battering sent traditional print and broadcast powerhouses into full retreat. "I take no joy in what's happened to journalism," Bass says, "but our total number of donors increased during the recession."
What's next: With a 1.5-million-strong following, three new bureaus, and eight new reporting hires—contrasting with shrinking staffs at the Oregonian and elsewhere—Bass plans to cross-pollinate radio, TV, web, and mobile devices. Meanwhile, he'll fight for endangered federal funding: "Losing it would cause havoc with our ability to serve the state." (ZD)
Ralph DiNola
Green Building Services' principal makes sustainablity a hot export.
F G
Signature move: DiNola's initial gig with GBS was the Pearl District's Jean Vollum Natural Capital Center, the first LEED Gold historic restoration job in the nation. His firm's fingerprints can now be found on more than 100 LEED projects around town, including Mercy Corps' Platinum-rated Global Headquarters in Old Town.  
What's next: In March, DiNola and crew began work on a $5.5 billion development in Qatar's capital, Doha. Will global expansion bring more of the other green back to Portland? (BB)
Bill Wyatt
The Port's leader commands a broader gateway to the world.
B P F E
Signature move: In 10 years at the helm, the Port of Portland's exec has overseen a $1 billion building binge. Many projects, like rail expansion at the huge Rivergate industrial zone, serve Wyatt's core strategy: exports, especially to Asia. "China has 700 million people to bring out of poverty," Wyatt says. "They need more from us." That means high tech, and—less glamorously but as vital—wheat, soybeans, and potash.
What's next: The 61-year-old über-insider, once chief of staff to Governor Kitzhaber and head of the state's largest industry alliance, will need his political mojo to push new port facilities on wild West Hayden Island—800 currently woodsy acres coveted by both business and environmentalists. (ZD) 
Andrew Proctor
This Canadian gave bookish Literary Arts a jolt into the future.
C R
Signature move: Three years ago, Proctor moved from New York, where he'd worked for PEN's American Center, to find tight budgets, an aging audience and patrons, and a library-quiet identity. Now, he's landed Lit Arts in a sleek new downtown space, elegantly cobbled from pro bono architecture and salvaged hardwood.
What's next: The down-to-earth 39-year-old craves a more vigorous role. A hardwired connection to OPB and new initiatives like a high school poetry jam fest will make the new HQ an all-ages nerve center for a wordy city. "We can support literary culture in all sorts of ways," he says. (ZD)
Charles McGee

III
The Black Parent Initiative's founder changes families.
GR R
Signature move: McGee burst on to the civic scene six years ago, staging a quixotic (and unsuccessful) run for school board as a 19-year-old. More quietly, that same year he founded the Black Parent Initiative. Today, BPI runs educational programs to boost parenting, health, financial, literacy, and academic skills in Portland's African American community. The work has helped scores of families—and marked McGee as a grassroots star on the rise.
What's next: McGee plans to double the number of households BPI serves through a partnership with the state's Department of Human Services, and to expand the organization's programs to the growing black population on the outer east side. (ANW)
Robert Sacks and David Schrott
Stark Street's reinventors decode Portland's development

DNA

.
B F
Signature move: Sacks, an attorney, and Schrott, his development partner (and nephew), began transforming SW Stark Street nearly a decade ago with a base hit: rehabbing a used bookstore into American Apparel. Then came a grand slam: the old Clyde Hotel became the retrocool Ace, populated with Kenny & Zuke's deli, Stumptown Coffee, and acclaimed restaurant Clyde Common. Final score: a 300-yard-long pocket of curated cosmopolitanism capturing an ultra-hip Portland few knew existed.
What's next: Turning an old bowling alley across from NE 82nd Avenue's Madison High School into a huge mountain-biking center. "We know more about redevelopment than about mountain biking," Schrott says, "but we know the community is hungry for it." (ZD)
"Our world is less predictable and certain than it used to be, but that's not all bad." —Bill Wyatt, Port of Portland
Portland Incubator Experiment
The Wieden & Kennedy–backed program seeds a tech hotbed.
GR F R
Signature move: In 2011, PIE—hatched by the city's talismanic ad agency and some tech-scene players—invited eight mobile app start-ups to Portland from an applicant pool of 300. Each received $18,000, office space, and three months of exposure to mentors from Coke, Nike, Target, and Google. Among the beneficiaries: buzz-magnet Simple, which aims to replace traditional banks, and PHPFog, a platform for other start-ups to tap cloud technologies.
What's next: After two firms in the project's first "class" landed funding, expect future alumni lists to rise on various "Best Apps" lists while helping W&K divine media's next mutation. (MP)
Mike Golub
An ex-Blazers exec turned the Timbers' buzz into box-office bonanza.
F C E
Signature move: Business and polit-ical circles are still kibitzing about team owner Merritt Paulson's coup in moving the Timbers to Major League Soccer. A good share of the behind-the-scenes credit goes to Golub, whom Paulson headhunted to run the club's business side. After selling out all 17 home league games, moving merchandise by the ton, and tapping hip, social-media-powered marketing to establish a ubiquitous local brand, Golub won the league's exec of the year award.
What's next: With 15,000 season tickets already sold out for 2012, the next challenge is maintaining a pitch-perfect relationship with soccer's local demographic—an amalgam of DIY-culture types, ethnic communities, soccer neophytes, and those who insist on calling the game "football." (MP)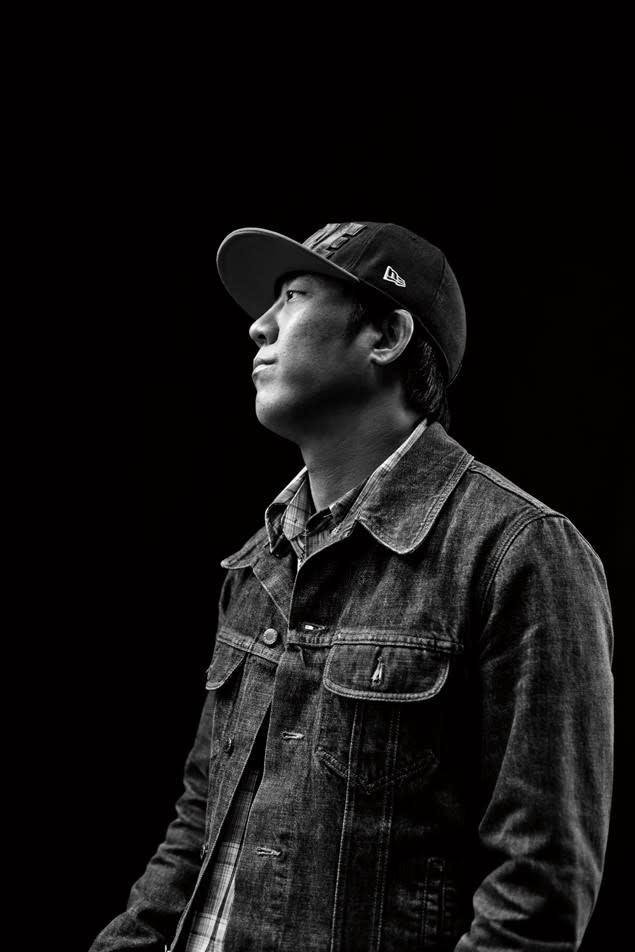 Bo Kwon
This Korean-American marketing wiz creates a street-food empire.
GR C R
Signature move: After attaining viral celebrity with his roving Koi Fusion Korean taco truck (and frequent Twitter updates), Kwon launched locations across the city and a cash-spinning outpost in upscale, suburban Bridgeport Village. Says Kwon, "It's just a matter of turning a 'roach coach' into a powerful marketing tool."  
What's next: The 33-year-old Kwon is sketching plans for brick-and-mortar taco stations across central Portland and suburbs that, as his Bridgeport beachhead shows, are hungry for streetwise, cart-tested cuisine. (BT)
"We missed the sense of community, so we set out to create that consciously." —Developer Dave Schrott
Trevor Solomon and Zale Schoenborn
Two eclectic tastemakers build Portland's national music cred.
F C
Signature move: MusicfestNW is a club-hopping urban frenzy; Pickathon, a rustic chill-out. Both invite formidable acts to jam with Portland's inimitable vibe. When Solomon took over MusicfestNW five years ago, he turned a scrappy local festival into a national talent-booking force—last September, the festival packed Pioneer Courthouse Square for Iron & Wine, Band of Horses, and others. Schoenborn nurtured Pickathon from a humble bluegrass/folk fest into a cross-genre gem (last summer's lineup reads like a wise hipster's iPod playlist), beloved for its family-friendly ethos and sustainability focus.
What's next: Managing success. Solomon wants even bigger bands while maintaining the festival's grassroots connections. Schoenborn recently turned to Pickathon's fanbase for direct feedback on whether to raise ticket prices or expand capacity. (AW)
Scott Andrews
The

PDC

chairman charts a new course for our "other government."
B F E
Signature move: Long a power center second only (and only sometimes second) to City Hall, PDC remade the city during the boom years. In Andrews's three-plus years at the helm, the agency changed tack. The focus: jobs in specific industry "clusters," like sustainability, software, sportswear, and manufacturing. Observers credit Andrews as a quiet force for order and focus, helping Mayor Sam Adams pull off coups like last May's announcement of SoloPower's 500-job manufacturing plant.
What's next: PDC's cluster strategy comes with a side helping of cash to remake main-street business districts in neighorhoods desperate for jobs, like the east side's Cully and Parkrose. (ZD)
Jim Winkler
The Portland Art Museum's new chairman of the board thinks big.
B C E
Signature move: In his years as a patron, board member, and treasurer, this developer (who, among other projects, remade an old hospital into Adidas's North American headquarters) helped smooth PAM's transition from the flashy, deficit-riddled regime of ex-exec John Buchanan to the steadier, thriftier management of chief Brian Ferriso.
What's next: Now board chair, Winkler faces a question: can he launch the museum's next phase (and perhaps a significant addition) without the muscle of previous deep-pocketed expansionists Melvin "Pete" Mark and the late Harold Schnitzer? (ZD)
Let Us Build Cully Park!
A multiethnic coalition battles to create a patch of green.
B GR G
Signature move: Cully is a vast tract of Northeast being transformed by immigrants and new homeowners. Amenities remain in short supply, but there is a 25-acre former landfill perfect for a park. In an all-too-rare instance of a neighborhood organization trying to build something rather than stop something, this coalition is leveraging neighbors' skills—from engineering to landscaping to grant writing—to push the project. Let Us Build recently landed a $150,000 grant and completed much of a needed environmental assessment.
What's next: Turning this new model of DIY infrastructure into barn-raising reality and, hopefully, green jobs for Cully residents. (DP)
Doug Stamm
The Meyer Memorial Trust's leader takes altruism in new directions.
B C E
Signature move: Early in his nine-year tenure at the charity built on grocery tycoon Fred Meyer's estate, this ex-Nike lawyer marveled at its clout. A trustee reality-checked him: "Doug, $650 million isn't what it used to be." Stamm responded by making MMT a model regional foundation, steering its meaty endowment into creative new—and now nationally copied—tools, like bonds to fund lending in low-income zip codes.
What's next: Expect more innovation, like MMT's recent alliance with other charities to fund socially responsible, market-rate investments in developing countries. "It's probably a hangover from Nike," Stamm says, "but I want to apply the competitiveness and rigor I absorbed there to the work we do here." (ZD)
Paul King and Walter Jaffe
White Bird Dance's founders rally the troupes.
C E
Signature move: Since arriving in 1996, King and Jaffe have been an arts power couple—status they put to use after the 2008 financial crisis by founding the Portland Arts Alliance. At quarterly meetings, as many as 40 arts entities gather to strategize. Heavyweights like the Portland Art Museum and Oregon Symphony mingle with bantams like Polaris Dance and Profile Theatre. Results include a dramatic expansion of a program providing $5 event tickets to food-stamp recipients.
What's next: This unity will be crucial if a campaign for public arts education funding on November's ballot goes forward. (DP)
Lisa Sedlar
New Seasons'

CEO

keeps the green-grocery empire growing.
B F G
Signature move: This 45-year-old Michigan native took over day-to-day operations of Portland's homegrown grocery chain in 2005, after the company's founders reduced their duties, and she got the CEO title last year. Under Sedlar, New Seasons has expanded, weathered the recession without one layoff, and balanced a private-equity investment with its bottom-up culture.
What's next: Likely one or two new stores a year—and an anonymous January survey of employees to check on how well the company walks its talk. (DP)
"I think I've got some vision—and a lot of energy." —Andrea Durbin
Carmen Rubio
The young Latino leader lifts Portland's fast-growing ethnic group.
GR R
Signature move: Since Rubio departed City Commissioner Nick Fish's office to take charge of the grassroots Latino Network in 2009, education has been her chief priority. This past summer, the organization launched an academic program serving more than 40 Hispanic high school students, and it plans to expand to middle schoolers this year.
What's next: An education center providing alternate paths to high school diplomas. (KM)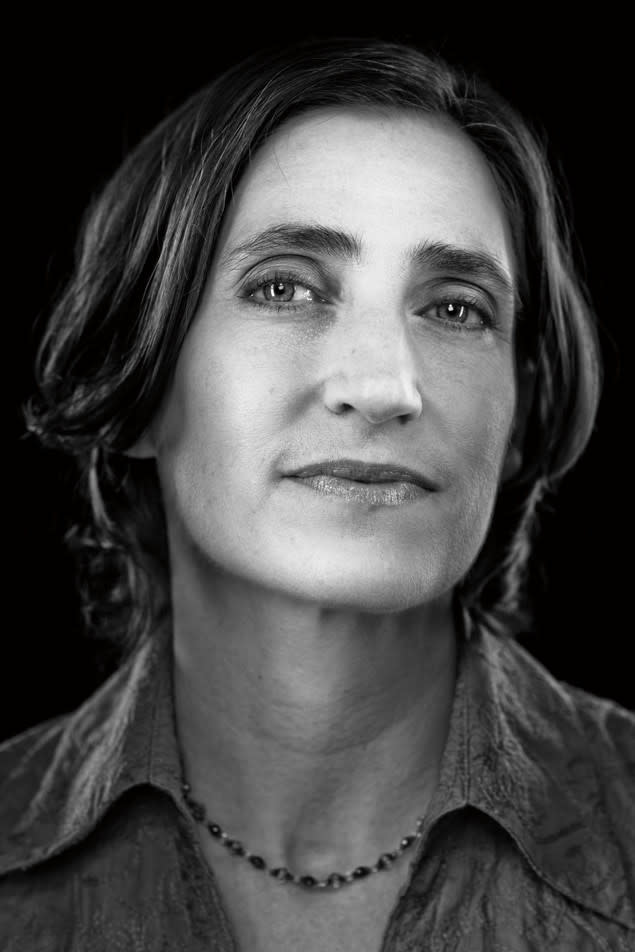 Andrea Durbin
Our oldest homegrown green group works macro and micro.
P G R
Signature move: The 43-year-old Oregon Environmental Council is enmeshed in initiatives ranging from a new carbon-reduction certification program for wineries to state and federal climate policy. Durbin, OEC's executive director, isn't afraid to throw elbows in this multifront fight. "I think I've got some vision—and a lot of energy," the 41-year-old Northwest native says. Recently, her stewardship paid off in Multnomah County's ban on BPA, on which OEC led the charge, and negotiations to close the coal-fired Boardman power plant.
What's next: Durbin sits on Kitzhaber's global warming commission, which plans to release a draft 10-year plan this spring. Meanwhile, she expects OEC to jump into February legislative battles over funding for state environmental agencies. (ZD)
Sandra McDonough
The Portland Business Alliance's

CEO

plays well with others.
F E
Signature move: After inheriting the teethmarks bulldog-like predecessor Kim Kimbrough left on the legs of city officials, McDonough, an ex-journalist and energy-sector vet, defused much of the animus with her chipper, collaborative style. Over her seven-year reign, she's turned PBA into a key player in discussions about education reform and jobs growth, rather than just old faves like taxes and regulations.
What's next: With more than half of city council up for grabs, PBA will see if its endorsement serves as a coveted blessing (as it would most places) or the kiss of death (as it often has here). (ZD)
Gene Sandoval
An architect brings the world to Portland—and vice-versa.
B F G P
Signature move: Zimmer Gunsul Frasca, the city's largest architecture firm, designed much of downtown. But as it neared five decades old, ZGF needed a jolt of boldness. Enter Sandoval, a 44-year-old Chinese-Filipino immigrant. "I left everything to come to the US," the UO grad says now. "I went full monty." His recent designs—like glimmering University of Oregon athletic complexes, downtown's sleek 12 West, and hypergreen Port of Portland headquarters—shape an international vernacular with a marked Northwest accent. "People sometimes think of Portland as small and provincial," he says, "but it can be global."
What's next: Selling new clients in Asia and elsewhere on Portland's green values (and his own: "Where I grew up, we didn't call it recycling, we called it surviving"). And at least one major project that's hush-hush for now. (ZD)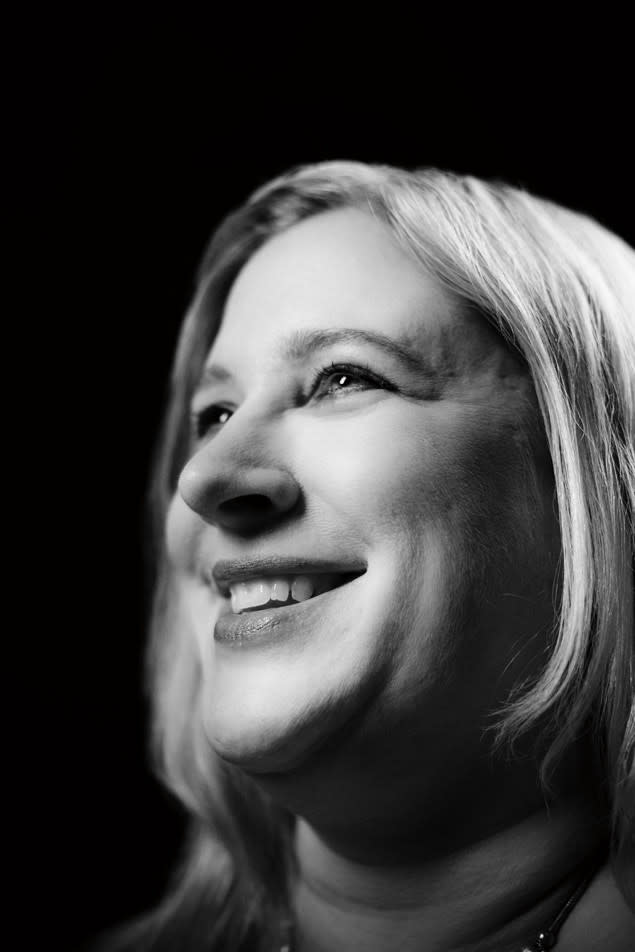 Chandra Brown
A streetcar factory cheers blue-collar workers and eco-urbanists.
F G R
Signature move: In 2005, 11 years after she started as a temp at Clackamas's burly Oregon Iron Works, this now-43-year-old Chicago native piloted the launch of that company's United Streetcar subsidiary. As the only manufacturer of modern streetcars in the country (and with the Obama administration bullish on the technology), United and Oregon Iron Works have created 133 jobs and an all-American supply chain.
What's next: As Oregon Iron Works' VP for business development, she'll help conquer other new frontiers—like building wave-power generators for deployment off the coast. (RR)
Bob Speltz
The charitable force makes the Standard the standard.
B F C E
Signature move: Speltz steers the insurance and finance giant's charitable might. "Whenever I want to get a com-pany involved in a good idea, one of my first calls is to Bob," says one prominent local. Besides $2.7 million in annual giving (as of 2011), Speltz pushes 2,500 workers to take volunteer roles, and trains qualified employees to serve on nonprofit boards—65 so far. "It's about investing money wisely," he says, "but also about putting scale and talent to work in different ways."
What's next: Off the clock, Speltz becomes chair of the Oregon Cultural Trust's board this year, overseeing a nonprofit that aids 1,300 cultural organizations across the state. And as one of the more prominent gay corporate players in town, he plans to continue active roles with Basic Rights Oregon and other equality-focused organizations. (ZD)
"People think of Portland as small and provincial, but it can be global." —architect Gene Sandoval
Helen L. Ying
An Asian leader hopes to capture a Metro Council seat.
GR P
Signature move: From chairing the Asian American Youth Leadership Conference to helping the city create the Office of Equity, Ying has long been one of the guiding hands behind fast-growing Asian communities.
What's next: Ex-congressman David Wu's ignominious departure leaves our Pacific Rim city with an anemic representation of elected Asians. Ying hopes to start changing that with a spring campaign for an open Metro seat focused on equity for marginalized groups. (DP)
Joe Robertson
OHSU

's president looks to thrive in health care's stormy future.
B F E
Signature move: Back in 2007, Oregon Health & Science University—the city's largest employer and a research institution of national importance—put together a new strategic plan. "We somehow called it right," says Robertson, the opthalmologist who became OHSU's president the year before. "When the economy fell apart, we didn't." The hospital/school now employs nearly 13,000 and, through an alliance with Portland State University—another key force in reshaping the city—plays a vital educational and urban-development role.
What's next: Big philanthropic scores mean major new initiatives in dentristy and nutrition. (ZD)
Jill Kuehler
A farmer puts equity on food-crazed Portland's table.
GR G R
Signature move: Nonprofit Zenger Farm, at SE 117the Avenue and Foster Road, connects Portland's food-conscious culture to the economically hard-hit outer east side. "That's where we're starting to shine," says Jill Kuehler, Zenger's 33-year-old executive director and one of the acknowledged stars of Portland's urban-ag movement. "There's so much need right here." Zenger provides on-site education to as many as 5,000 kids a year, helped start a Lents farmers market that makes half of its sales from food stamps, WIC, and senior coupons, and teaches cooking skills at outer-Southeast schools and affordable housing complexes.
What's next: Zenger started the area's first community-supported agriculture program that accepts food stamps, and Kuehler hopes to scale it up to serve as a model for other farms. Also on the menu: a commercial kitchen to aid small food-biz start-ups. (ZD)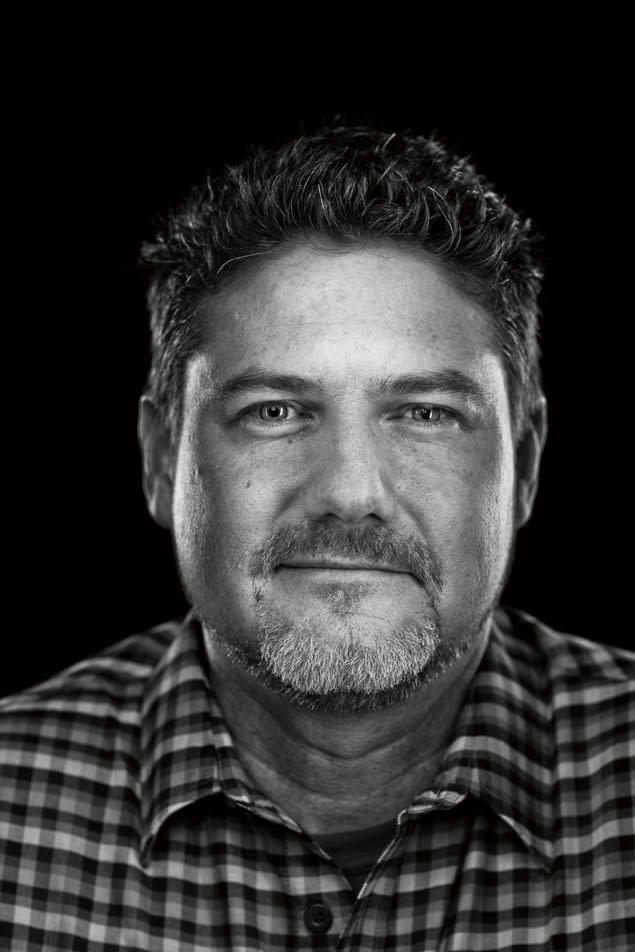 Jon Kellogg and Thad Fisco
Microdevelopment shapes some Portland's hippest streets.
B F
Signature move: Kellogg leased out the Brewery Blocks' in the 1990s, acquiring retail-curatorial skills that pair well with Fisco's high-end East Coast construction background. The partners' biggest splash so far came from two food-drink-bicycle-centered blocks of N Williams Avenue (the Hub, Pix, Fifth Quadrant, etc.). The duo's reinvention of old streetscapes harnesses PDX's entrepreneurial spirit and love of the past. "We're not a ground-up development firm," says Fisco. "We strip away layers of junk and take a building back to its core."
What's next: The duo's next project, open to tenants this summer in SE Morrison Street's former Spike Upholstery building, will be a hive of PR, software, design, music, and film companies, further anchoring the Central Eastside as the city's creative beehive. (KC)
Max Williams
Oregon's prisons chief takes over the state's charitable mother ship.
B E
Signature move: Eight years running the state's corrections department left Max Williams accustomed to a certain reception. "People are very polite," he says, "but the prisons guy is always the prisons guy." Handshakes will warm up come February, when the 48-year-old takes over as president of Oregon Community Foundation, the state's billion-dollar center of philanthropic gravity.
What's next: Intensifying focuses on kids, families, education, and economic development. Then, getting the whole nonprofit community ready for a different future, when the state's population is aging and many of its rising leaders are Latino. "The power to get people together makes OCF as influential as any amount of money does," he says. (ZD)
"In an era of scarce resources, how you leverage what you do have is the crucial question." —Joe Robertson, OHSU
Mike Houck
The urban ecologist deploys "endless pressure, endlessly applied."
B GR P G
Signature move: This 64-year-old of iron will and wily strategy has touched just about every green spot in the city, dating to installing guerrilla "WILDLIFE REFUGE" signs in his early-'80s campaign to form Oaks Bottom Wildlife Refuge. After creating a job at Audubon Society's Oregon chapter called "urban naturalist," he founded, runs, and is his own nonprofit, the Urban Greenspaces Institute.
What's next: Houck says his next few years are all about the Intertwine: an effort to weave the region's current and future green spaces—and the programs and money to protect them—into a single seamless web crossing all city, county, and state boundaries. "It's about institutionalizing all we've accomplished," Houck says. "It's all coalescing in a fabulous way, if we can keep up the momentum." (ZD)
John Jay
Wieden & Kennedy's global nomad connects Portland to the world.
F C
Signature move: A former creative director for Bloomingdale's, this son of Chinese immigrants now roams the global branch offices of the Pearl District–based ad agency. In his ambassador role, Jay spurs W&K projects that don't look like advertising—a culture magazine run out of the agency's India office, a record label in Tokyo—while making sure vital ideas and people make it back to the Portland base camp. Why? "Whenever someone sees something and says, 'That's cool,' they make that judgment in the context of a culture and a moment," he says. "So we're invested in understanding culture."
What's next: "Portland's global influence isn't orchestrated—it's totally organic, and that's what gives it power," Jay says. This year, along with partners including the Ace Hotel's Alex Calderwood, he hopes to distill that energy at a new, low-budget-but-super-cool youth hostel at Chinatown's gates—one of the many extracurricular projects Jay uses to express a bracing confidence in his home base as a creative hub. Jay talks about his global view on local culture at Portland Monthly's Bright Lights discussion on Jan 9. (ZD)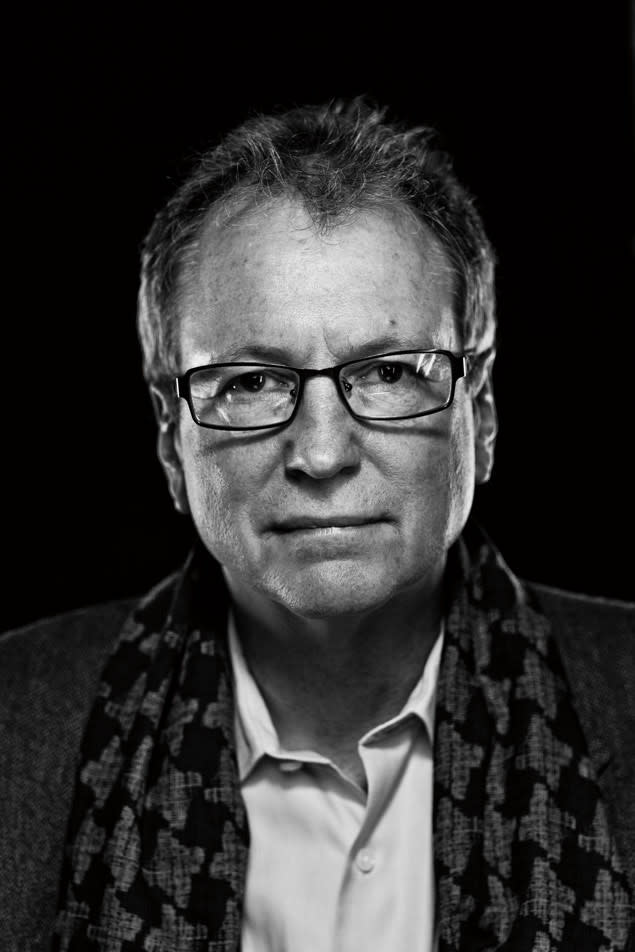 Tom Manley
A former professor turned the Pacific Northwest College of Art into a creative-class crown jewel.
B C R
Signature move: In Manley's decade as president, PNCA has doubled its student body and started five graduate programs, the school's first. And its physical expansion has been stunning: since 2008, the formerly propertyless college snapped up buildings it rented on Northwest Johnson Street, the Museum of Contemporary Craft, and, most recently, the historic building at 511 NW Broadway.
What's next: With a 511 rehab slated for 2014, Manley hopes not only to create a dynamic hub of studios, libraries, labs, and commons, but to define a new "creative corridor," bridging the Pearl District with Old Town. (RR)
Carrie Welch and Mike Thelin
Portland's celebrated food scene gets an international festival.
B F C R
Signature move: Recent Portland transplant Welch rose from intern to PR at the Food Network and helped create the New York Wine and Food Festival. The endlessly connected Thelin (a former contributing editor to Portland Monthly) turned the 2010 International Association of Culinary Professionals convention into a Portland love fest, then went on to reenergize Austin's moribund Texas Hills Food and Wine Festival and run Eater's youthfully prestigious national awards.
What's next: Next September, the duo will launch Feast Portland: Food and Drink Festival, with renowned chefs like Aaron Sanchez (of the TV show Chops) and Jon Shook and Vinny Dotolo (of noted LA restaurant Animal), plenty of press, and big sponsorship alliances. "In our first conversation," says Thelin, "we both said it's time for Portland to have this." (RG)
Mark Knutson and Rick McKinley
Two pastors reinvent Christianity for postreligious Portland.
GR R
Signature move: From strikingly different Christian traditions, these two make faith thrive in a church-shy city. At mainline Augustana Lutheran, the 59-year-old Knutson reversed national shrinkage of traditional denominations; his congregation multiplied from 200 to 800, in part due to jazz and Native American–flavored services and vigorous activism on war, immigration, and gay rights. Imago Dei, founded by McKinley in 2000, shattered evangelicalism's megachurch image by steeping itself in Portland culture (it runs a Pearl District gallery and promotes indie musicians) and giving cash to the city to fight human trafficking. "We started by asking what a church for the city would look like," the 42-year-old McKinley says. "The city's responded."
What's next: Knutson expects new initiatives on sustainability and economic inequality. McKinley's congregants are launching entrepreneurial social missions. (ZD) 
David Chen
An investor looks to fund the future of green enterprise.
F G
Signature move: Four years ago, after becoming arguably the city's most prominent tech venture capitalist, David Chen decided "that the key to a sustainable future wasn't going to be a better widget." He founded Equilibrium Capital, a group that essentially invests in investors: Chen and partners scout promising, sustainability-focused asset managers and bankroll them. "Most of our entrepreneurs have been investing in relative obscurity," Chen says. "We think their time is now."
What's next: Equilibrium's portfolio includes construction, agriculture, energy, and water. "A farmer friend recently said, 'In the '90s I thought I should sell and go into dot-coms,'" Chen says. "'Now, everyone wants to talk about farming.'" (ZD)