Article
The Food Lovers' Guide
55 tasty destinations for the culinary adventurer in you (Hope you're hungry!)
PORTLAND OFTEN GETS PEGGED as the least ethnically diverse major city in America. But statistics tell only one story.
As anyone who's passionate about food knows, the Rose City offers a rich panoply of international cuisines and cultures. All it takes to find them is curiosity, openness, and a willingness to visit parts of the region not traditionally known as culinary destinations.
We hope our Food Lovers' Guide will offer you both inspiration and a road map. We combed the region for the finest ingredients and discovered a wide range of people and communities devoted to food—a local importer of olive oils from Italy; a purveyor of single-origin French chocolate bars crafted from Venezuelan cacao; and Beaverton's excellent Indian and halal grocers. We've turned up the best of our own native bounty: wild-caught salmon, summer berries, earthy morels, grass-fed beef, and the most sumptuous varieties of pork. To get you started—or further along—we've researched local options for cooking classes, found bargains on high-quality cooking gear, and even tracked down the best guy to sharpen your knives. We've also collected cookbook recommendations from some of the best teachers, writers, and chefs in the country to guide you in the kitchen. And if you're too busy to cook, take a look at the suggestions we've gathered from some well-known, time-strapped Portlanders for the best takeout options in town. Share your own favorites on our Facebook page to win a meal at a top local restaurant.
So go forth and learn, shop, cook, and eat. But, above all, explore. There's a wonderful, wide world of food to be discovered right here in the increasingly global Willamette Valley.
{page break}
World Markets: The West
Fruteria y Verduras el Campesino
17871 SW Tualatin Valley Hwy Beaverton, 503-601-6006
The Find: Chile peppers
From the tiny, hotter-than-hell habanero and arbol to the rich, dark, dried ancho, the region's best selection of chile peppers can be found at this, the El Dorado of Mexican food. Salvador Galvan set up the shop in 2008 and still works the register while his family stocks shelves that sag under the weight of dried guajillo, ancho, puya, and morita chiles. The fresh herbs and spices offer a lesson in Mexican geography: dried avocado leaf is from the Yucatán, pungent epazote leaves come from the south, and manzanilla , or chamomile root, is from the north. The shop's name, El Campesino ("countryperson") fits it well—the parking lot is stacked high with empty fruit boxes, while piñatas festoon the rustic interior. Born and raised in a tiny village in southern Mexico, Galvan is perfectly poised to serve Washington County's burgeoning Latino population (80,000 and growing) while helping local lovers of Mexican fare enrich their cooking skills. —Martin Patail
Likely to Spot: Kenny and Zuke's owner Nick Zukin perusing rare chile peppers
Pastaworks
Multiple locations, pastaworks.com
The Find: Fresh pasta (fresher can be had only if you make it yourself—though it probably won't be as good)
Since 1983, the de Garmo family has provided Portland restaurants and home cooks with the city's best fresh pasta, as well as rare, high-quality artisan ingredients. Alongside such staples as fettuccine, linguini, gnocchi, and angel hair, you'll discover half a dozen types of ravioli stuffed with seasonally appropriate innards. There are also sauces (pretend you made them yourself): spicy puttanesca, meaty bolognese, and salsa di nocciole—a garlicky blend of hazelnuts, ricotta, and butter, with a punch of marjoram. The cheese counter boasts two dozen blue cheeses alone, as well as varieties of cow's, sheep's, and goat's milk cheeses from around the world. The olive bins are second-to-none, and wine selections are well chosen. And don't miss the jamón Ibórico de Bellota , a Spanish prosciutto made from acorn-fed pigs. —Mike Thelin
Likely to Spot: Kevin Gibson manning his lunch counter, Evoe, at the Hawthorne location
Sheridan Fruit Company
409 SE MLK Jr. Blvd
503-236-2114
sheridanfruit.com
The Find: House-crafted Arinello's pancetta cured with salt, brown sugar, garlic, and black pepper (there's nothing else like it in Portland)
Founded in 1916 as an open-air fruit and vege-table market on Produce Row, Portland's one-time center of food distribution, Sheridan Fruit has evolved into the central city's top specialty market, meat counter, and grocery store. The crew of the family-owned store is knowledgeable, and the butchers are especially deft. The walls and shelves are adorned with thousands of imported items, and the produce is excellent and mostly local. Thick cuts of marbled Painted Hills beef, Anderson Farms lamb, and Carlton Farms pork are locally sourced, with some of each ground and seasoned on-site into more than 40 varieties of sausage. The bulk bins brim with nuts, beans, grains, pasta, olives, and dried fruit (there are five varieties of dates alone). The market also boasts buckets of fresh mozzarella, superb corned beef made in-house, and European imports like preserves and canned Italian tomatoes.
—MT
Likely to Spot: Clyde Common owner Nate Tilden buying fresh Meyer lemons to grill and preserve
{page break}
World Markets: Far East
Fubonn Supermarket
2850 SE 82nd Ave
503-517-8877
fubonn.com
The Find: Peking ducks (head and all) for less than $2 a pound
Although they are slightly different from the French-style Muscovy ducks found in upscale butcher shops, Fubonn's Peking ducks are ideal for cassoulet or confit. But there's far more than poultry at this Asian market. Founded in 1996 by Michael Liu, the store became an instant star among the dozens of Asian-owned businesses reinventing once-seedy SE 82nd Avenue. Top Portland chefs shop here for giant slabs of pork belly and other pig parts: heart, kidney, loin, chop, trotter, jowl, tongue, and even fresh hog's blood. But Fubonn is also a promised land for vegetables, offering more than 10 types of greens, plus hard-to-find items like kohlrabi, key limes, fresh turmeric root, pods of tamarind, okra, gobo root, and long bean, along with eggplants of every shape, size, and color. Seafood includes live lobster, crab, oysters, whole barracuda, sturgeon, and squid. The condiment aisle alone is larger than most neighborhood markets. —MT
Likely to Spot: Saucebox chef de cuisine Gregory Gourdet scouring the racks for fermented condiments and spring-roll wrappers
H Mart
13600 SW Pacific Hwy
503-620-6120, hmart.com
The Find: Kimchi
Think of any animal, vegetable, or mineral: the Koreans have likely pickled it, and H Mart probably stocks it. Whether you're seeking the traditional spicy, briny kimchi made from fermented Chinese cabbage; kimchi concocted from green onions, daikon, radish, mustard leaves, or even dandelion greens; or the ingredients to make it yourself—the store has entire aisles dedicated to the salt, red pepper, and spices you'll need—H Mart is a must-try for food preserving fans. The two-year-old store, part of an East Coast Korean grocery chain with 41 North American locations, is the largest Asian grocery store in the Portland metropolitan area. It's also a nosher's nirvana, with an expansive produce aisle replete with worldly delights (banana flowers, anyone?) and a behemoth seafood counter selling live fish, abalone, sea squirt, manila clams, and whole frozen octopus. H Mart's meat department is proof of the Korean obsession with (and mastery of) barbecue—packages of grill-ready slices of pork belly, galbi (marinated short ribs), chicken, and pork abound. —MT
Likely to Spot: Castagna executive chef Matt Lightner buying sesame powder and tapioca flour
Uwajimaya
10500 SW Beaverton-Hillsdale Hwy, Beaverton
503-643-4512, uwajimaya.com
The Find: Fish cakes
In 1928, Fujimatsu Moriguchi started selling home-made fish cakes from the back of a truck in Tacoma, Washington. He named the fly-by-night operation "Uwajimaya" after his seaside hometown on the small island of Shikoku. Prospering despite the Great Depression and Japanese internment, the Moriguchi family opened their third location in 1998, a massive 30,000-square-foot store in Beaverton. (With a little luck, an even bigger store could break ground in Old Town this year.) The chain still makes Moriguchi's original fish cakes, but now it also stocks an entire continent's worth of products from Japan, China, Thailand, and Vietnam. Uwajimaya's ceiling-high fish tanks—teeming with Kumamoto oysters, manila clams, tilapia, geoduck, Dungeness crabs, and Maine lobsters—bring the deep blue ashore. The refrigerators are stocked daily with equally fresh sockeye salmon, red snapper, and black cod. There's also an entire aisle devoted to gourmet noodles. —MP
Likely to Spot: Grüner chef and owner Chris Israel buying pea sprouts and white Asian radishes
{page break}
World Markets: Mideast & Near East
Apna Bazaar
1815 NW 169th Place, Beaverton
503-533-0424
The Find: Fresh Indian produce
A veritable bazaar of markets devoted to Mideast and Near East cuisine is springing up inside the corporate complexes and storefronts along Beaverton's SW Canyon Road. These shops may have gotten their start catering to the Indian employees of companies like Intel and Global Telecom (which have helped boost Washington County's Indian population to 1.9 percent), but any Portlander will love rummaging through Apna's exotic inventories. The bazaar boasts a wealth of spices, lentils, and pickled fruits, plus a selection of fresh produce and herbs that includes Indian eggplant, poi leaves, taro root, ginger, daikon, spindly karela (bitter gourd), cucumber-like tindora , chayote squash, and lychee. —Kaitlyn Evans
Likely to Spot: In Good Taste cooking instructor Leena Ezekiel buying lentils, grains, and flour
Bazaar International Market
10255 SW Canyon Rd, Beaverton
503-641-1352, oregonbazaar.com
The Find: Spices—from Lebanon to Sri Lanka
Bazaar International Market is the source of all manner of imported global goodies. You'll find Spanish wafer cookies and Bavarian malt beverages here, but the store's bountiful rows of Middle Eastern ingredients are the real draw—curry powders and pastes, garam masala, anistar, kala jeera (black cumin), cardamom, and dried chiles—and family-size bags of whole omani lemons, rice and dal, jars of pickled eggplant, stuffed grape leaves, foul mudammas , hummus, and tahini. Regular patrons of this Iraqi-owned store head straight to the back corner, where the butcher prepares fresh goat meat, lamb, and chicken shawarma. —KE
Likely to Spot: Middle Eastern and Indian families filling their carts with home-cooked favorites
Beaverton Halal
11527 SW Canyon Rd, Beaverton
503-574-2383
The Find: Fresh, local goat meat
"Halal" is technically food allowed by Islamic law, but it also refers to the prescribed Muslim method of slaughter: one short, deep, artery-cutting incision to the neck. All goat, chicken, turkey, and beef at Beaverton Halal is locally raised and slaughtered accordingly. The store also offers the region's largest selection of Middle Eastern foodstuffs, with excellent feta, yogurt, dried herbs, nuts, candy, and ingredients like pomegranate molasses, a wonderfully flavored staple of Persian cooking and an inexpensive substitute for balsamic vinegar. —MT
Likely to spot: Ken Rubin, director of the Art Institute's culinary school, purchasing goat meat to use in regional Caribbean, Mexican, and African dishes
International Food Supply
8005 SE Stark St
503-256-9576
internationalfoodsupply.com
The Find: Sheep's milk cheeses
From Hungarian kashkaval to Bulgarian feta, you'll find dozens of cheeses at this specialty store founded by the Attars, a local Lebanese-American family. (They also own the popular restaurant Ya Hala, located just next door.) Although both International Food Supply and its sister location, Barbur World Foods (9845 SW Barbur Blvd; 503-244-0670), are focused on Lebanese foods, they're also sure bets for essential pan-Mediterranean ingredients like saffron, rose water, sardines, grape leaves, olives and olive pastes, pomegranate juice, orange blossom water, phyllo dough, olive and grapeseed oils, bulgur, teas, Turkish coffee, dried fruit, nuts, and much more. —MT
Likely to spot: Ned Ludd chef Jason French buying kashkaval, a yellow sheep's milk cheese
{page break}
Fish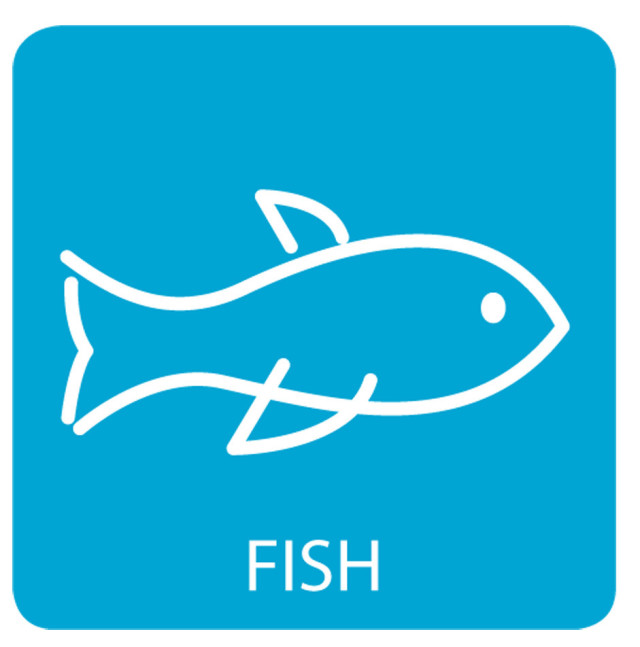 ABC

Seafood Market
6509 SE Powell Blvd
503-771-5802
The Find: The cheapest Dungeness crabs in town
When Sharon Chan, a native of Guangzhao, China, moved to Portland, she found the Asian restaurants to be lacking in the seafood essential to her native cuisine. So, in 1999, she started her own store to fill the niche. The tiny shop now has the largest selection of edible aquatic life in the city: Dungeness crabs, giant Maine lobsters, tilapia, prawns, mussels, Louisiana crawfish, and geoduck the size of your foot. Half of Chan's business comes from restaurants and seafood markets all over the country, but she still has time to cater to home cooks. And if you ask nicely, the folks at ABC will gut and clean your catch at no extra charge. —MT
Likely to Spot: Pok Pok's Andy Ricker fetching a Vietnamese farm-raised catfish
Anzen Hiroshi's Inc
736 NE MLK Jr. Blvd, 503-233-5111
The Find: Sashimi-grade tuna
When the daily shipment arrives, Anzen Hiroshi's tiny seafood counter becomes Studio 54 for Portland's top sushi chefs. The store opened in 1904 in Old Town, when the neighborhood boasted one of the country's largest Japanese populations (it later all but disappeared thanks to World War II internment). Anzen hopped the river in 1968 to its current digs on NE Martin Luther King Jr. Boulevard, where the small storefront is dwarfed by the elephantine Oregon Convention Center. Once you've discovered it, though, the city's only centrally located Japanese market is tough to live without. Mackerel, whole octopus, and rex sole are always in stock, in addition to Japanese seafood mainstays like hamachi, tuna belly, and several types of ahi. You'll also find produce staples like galangal, fresh ginger, purple yams, shishito pepper (the padrón peppers of Japan), slender enoki mushrooms, lotus root, burdock, and gargantuan daikon radishes. —MT
Likely to Spot: Biwa owner Gabe Rosen perusing the selection of Hawaiian yellowfin tuna
Newman's Fish Company
735 NW 21st Ave, 503-227-2700
The Find: Line-caught wild salmon
A prominent fish wholesaler since 1890, Newman's debuted its first fish market in Portland in 1986. It now has one of the most extensive seafood inventories on the West Side. Depending on the season, Newman's carries fresh shrimp of several sizes and origins, live crab and lobster, monkfish, halibut, chinook salmon, mussels, clams, sole, trout, albacore and ahi tuna, and several varieties of oysters, from the Pacific Northwest's Kumamoto to New England's Westport variety. Shoppers looking to grab and go will appreciate the selection of house-smoked fish—more than 10 kinds, including peppered chinook salmon, escolar, and buttery Oregon black cod. —MT
Likely to Spot: Tabla executive chef Anthony Cafiero buying whole fresh octopus
{page break}
Meat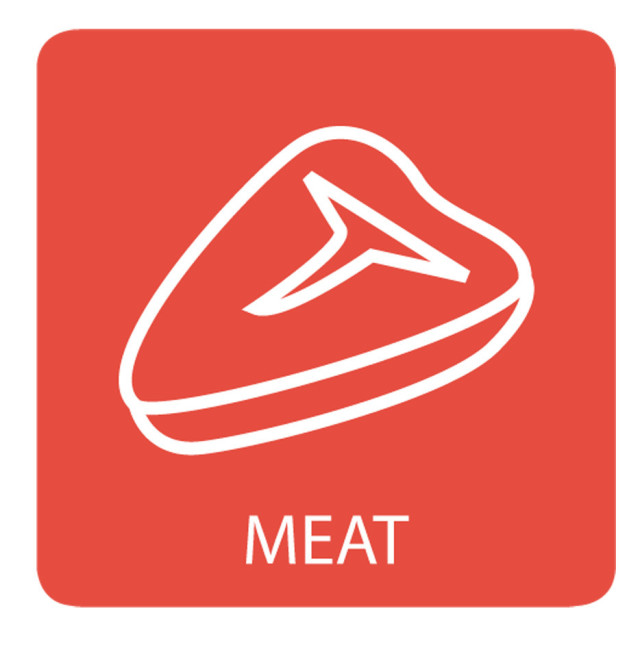 Chop butchery & charcuterie
735 NW 21st Ave, 503-221-3012
The Find: Custard-like veal sweetbreads
When Simpatica owners Ben Dyer, Dave Kreifels, and Jason Owens built Laurelhurst Market, their temple to meat, they sold their butcher shop, Viande Meats, to longtime employees Eric Finley and Paula Marcus, who renamed it Chop. Much like a neighborhood butcher shop in Italy or France, Chop features fresh Moulard duck breasts, dry-aged prime rib, veal osso bucco, pork
from hazelnut-fed Sweetbriar Farms pigs, and harder-to-find ingredients like veal stock and caul fat. Chop hand-crafts two dozen types of sausage, a dozen pâtós, and excellent prepared foods like duck confit, choucroute (an Alsatian sauerkraut studded with pork and seasoned with juniper berries), rabbit rillettes with preserved lemon, house-cured guanciale , salami, and salt-cured foie gras. Pleasantly spicy with a punch of garlic, Chop's house-made andouille sausage evokes Louisiana, and the rich, creamy Burgundian boudin blanc sausage is award-worthy. —MT
Likely to Spot: Vitaly Paley buying juniper salami for the charcuterie platter at Paley's Place
Edelweiss Sausage and Delicatessen
3119 SE 12th Ave, 503-238-4411 edelweissdeli.com
The Find: German sausage
With 22 authentic varieties of sausage, Edelweiss is a Germanophile's dream realized. An enclave for Portland's German community since the Baier family founded it in 1982, Edelweiss has become one of the city's busiest meat counters. Nearly every sausage recipe originated on Bavarian soil, and every available meat product has been cured, ground, and cased onsite—from the mild, pleasantly lemony weisswurst and the heady, cayenne-spiked Hungarian links to a dozen types of liverwurst—not to mention headcheese, pastrami, corned beef, and bologna. The cheese selections reflect Europe's northern reaches: Swiss gruyère; French raclette; Finnish lappy and muenster; and aged Dutch gouda. As you'd expect of any sausage shop, Edelweiss stocks around a dozen types of European mustards, German curry ketchup, pickled herring, imported butter, sauerkraut, and fresh loaves of unctuous dark rye. —MT
Likely to Spot: Beast chef Naomi Pomeroy buying curry ketchup
Gartner's Country Meat Market
7450 NE Killingsworth St
503-252-7801, gartnersmeats.com
The Find: Gartner's Famous Marinade
The recipe for the marinade that dresses Gartner's top-selling short ribs is known by only a scant few employees of the market. "I've been here 26 years," says general manager Jerry Yost, "and I'm just now finding it out myself." Opened in 1959 by Jack Gartner, the store is currently run by his daughter, Sheri Gartner Puppo, and Rick Minor, the son of Gartner's first partner, Jerry Minor. Arguably the city's largest meat case, Gartner's is a showcase of protein, ranging from petite smoked bratwursts and cuts of liver to family-size pot roasts, whole smoked turkeys, racks of spareribs, half hogs, front quarters of beef, and whole luau pigs. And for 35 years, Gartner's sausage maker, Terry Honke, has been creating 50 kinds of authentic German recipes. —Eva Hagberg
Likely to Spot: Loyal clientele who grew up with the store (now, Yost adds, "their kids bring in their kids")
Laurelhurst Market
3155 E Burnside St, 503-206-3099 laurelhurstmarket.com
The Find: Piedmontese hanger steak
After earning the love of Northwest Portland with their butcher shop Viande Meats, David Kreifels, Ben Dyer, and Jason Owens moved to the East Side and opened Laurelhurst Market, which has become equally popular. More than a restaurant, the market is hallowed ground for home cooks who want the best meat-based ingredients available in Portland—not to mention expert advice on how to prepare it. Whether you seek a lamb sausage for an authentic cassoulet or a rabbit and pork pâtó studded with pistachios, Laurelhurst Market is the place for meat-eaters with a love of both old-world and modern cooking. —MT
Likely to Spot: Lauro chef de cuisine Jennifer Buehler buying venison pâtó
Olympic Provisions
107 SE Washington St, Ste 132
503-954-3663
olympicprovisions.com
The Find: Oregon's first and only USDA-certified salami
Housed in the Olympic Mills Commerce Center, a bright yellow former warehouse that's recently been revamped, Olympic Provisions is a restaurant and charcuterie shop—the result of a dream-team collaboration between Clyde Common owner Nate Tilden, former Clyde chef Jason Barwikowski, ex-Castagna front man and Swiss-trained sausage expert Elias Cairo, and five other partners. They prepare and sell pâtós, terrines, and rillettes alongside excellent kielbasa and other sausages. Cairo and his crew have also begun the production of hard salamis, including Spanish-style chorizo, Italian coppa , and spicy sopressata. —MT
Likely to Spot: Steve Jones of Cheese Bar (see p. 49), the first local retailer to carry Olympic Provisions products, browsing Olympic's multiple varieties of Spanish chorizo
Otto's Sausage Kitchen
4138 SE Woodstock Blvd
503-771-6714, ottossausage.com
The Find: Old-fashioned German sausage
If this quaint delicatessen feels like a living room, that's because it is. Since German-born Otto Eichentopf migrated west and erected a Southeast Portland meat market in 1922, Otto's sausages have been prepared by four generations of Eichentopfs. No matter what the weather, piles of chicken, old-fashioned wieners, and pork sausages are fired year-round on the outdoor grill for neighborhood families who gather around the wooden tables for dogs dipped in Coney Island mustard with homemade sauerkraut and relish. Inside, you'll find all 40 selections of sausage, house-cured pastrami, and accompaniments like peppered jellies, imported mustards, local honey, European chocolates, and a generous selection of wine and German beers. —KE
Likely to Spot: Pine State Biscuits owners Brian Snyder, Walt Alexander, and Kevin Atchley loading up on Otto's Cajun andouille sausage
{page break}
Specialty Foods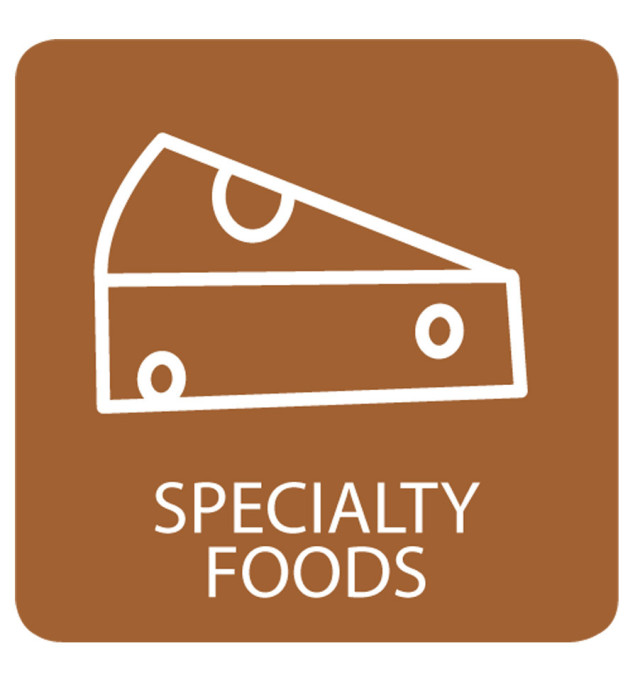 Jim Dixon
The Find: Olive oil
On a trip to Italy in 1999, this James Beard Award–nominated food writer and former Willamette Week restaurant critic wondered aloud why the cuisine-defining olive oils available in Italy were nowhere to be found stateside. His wife suggested he import them, so he did. Selections arrive from Umbria, Sicily, and Tuscany, as well as the best producers of Spanish olive varietals in California. He also carries Portuguese finishing salt, European and American vinegars, cured olives, and farro and heirloom beans from Eastern Washington. Supplying top Portland restaurants like Navarre, Ned Ludd, and Nostrana, Dixon also sells to the public—but just once a month at Saturday's PSU farmers market and once a week from his tiny ActivSpace office, so visit his website and plan accordingly. —MT
Likely to spot: Nostrana chef Cathy Whims picking up California-grown arbequina olive oil
Foster & Dobbs
2518 NE 15th Ave
503-284-1157
fosteranddobbs.com
The Find: Nduja, a soft, spreadable salami
It might not sound all that appealing to the uninitiated, but Foster & Dobbs owner Luan Schooler swears by the nduja that the store gets from the San Francisco–based Boccalone Salumeria. "It has the consistency of refried beans, so you can spread it on pizza or just eat it off a spoon," she says. The relatively small store boasts an eclectic selection of such specialty items, like Ayers Creek and June Taylor sweet jams, flavored Acetorium vinegars from master vinegar-makers, grits from Anson Mills in South Carolina, and risotto-appropriate Vialone Nano rice from Tenuta Castello. Cheeses get particular attention: Pholia Farm's Elk Mountain ale-washed goat cheese, sheep's milk Pecorino di Remo, and Up in Smoke maple leaf–wrapped goat cheese from Oregon's own Rivers Edge Chèvre. Schooler and her husband Tim Wilson, both Bay Area transplants, choose producers that, she says, have "a person who answers the phone when I call." —EH
Likely to Spot: Erin del Solar from Peruvian restaurant del Inti picking up cheese and salami sandwiches
The Meadow
3731 N Mississippi Ave
503-288-4633
themeadow.net
The Find: Salt (more than 120 varieties)
From chardonnay-smoked finishing salt to Hawaiian black lava salt, this tiny store's offerings lure many a tourist, chef, and home cook. Owner Mark Bitterman and his wife, Jennifer, a former art director, opened the store four years ago "to just surround ourselves with things that we loved," Mark says. "The store is really more of a personal exploration." While it's the salts that draw the masses, the Meadow also has the largest selection of artisan bitters and vermouths in the Pacific Northwest, as well as more than 300 types of dark chocolate bars. Oh, and they also sell flowers. "Salt, chocolate, wine, and flowers: they're core elements, and timeless," Mark muses. His current fascination? An esoteric Japanese hana flake salt that bears a striking resemblance to a Chinese throwing star. —EH
Likely to Spot: Alu co-owner Jeff Vejr picking up the five varieties of specialty salts he needs for his bar's Salacious Martini
Taste Unique
2134 SE Division St
503-206-7059, tasteunique.com
The Find: Pesto trapanese
Vegetarian and traditional lasagnas, pizza bianca, and fresh-made pastas fly out of the freezer at Taste Unique. But owner Lawrence McCormick claims that the true gem here is the obscure pesto trapanese—made from dried tomatoes, almonds, and basil. "There are probably about 10 Sicilian restaurants—even in Italy—that serve it," he says. McCormick and his wife moved here from Rome in June 2008 and started this combination lunch spot, prepared-food counter, caterer, and cooking school—"an Italian restaurant without the restaurant," McCormick says. The storefront's freezer and refrigerator case are stocked with roughly 35 options for lunch, dinner, and dessert, from cannelloni and orechiette preparations to rarer potato pies, norcina sauces, torta mantonovas , and that elusive pizza bianca, all made by Stefania, mostly from recipes passed down from mothers and grandmothers in Perugia, Italy. —EH
Likely to Spot: Andrea Bartoloni, Italy's honorary vice consul to Oregon
Cheese Bar
6031 SE Belmont St
stevescheese.biz
The Find: Pholia Farm cheese
Pholia Farm's raw-milk cheese, derived from the milk of Nigerian dwarf dairy goats, fits nicely amid the hundreds of sumptuous, obscure cheeses from around the world that owner Steve Jones says "no one else really has the energy to go after." An artist by training, Jones spent three years running a cheese counter in Missouri, and in 2005, he opened Steve's Cheese in the back of Square Deal Wine Company in Nob Hill. "It's a very amorphous [cheese] case," Jones says of the selection, which includes everything from a pitch-perfect imported cow's milk taleggio to a Neal's Yard Berkswell to a Vermont alpine cheese called Ascutney Mountain, produced at Cobb Hill Farm. You can also pick up fresh-pressed olive oil from Dayton, Oregon; cured meats from Olympic Provisions (see p. 42); and Ames Farm honey from Minnesota. This month, Steve's Cheese will relocate to SE Belmont Street and become Cheese Bar, a retail counter, beer bar, and cheese-plate restaurant. —EH
Likely to Spot: Brian Butenschoen of the Oregon Brewers Guild hunting for the latest beer-infused cheeses
Urban Cheesecraft
The Find: DIY mozzarella cheese
Making mozzarella, that most intimidating of cheeses (it requires lots of heat and stretching) is not only possible but easy with Claudia Lucero and Jeff Norombaba's DIY kits. And it's merely one of the four kits that Urban Cheesecraft currently offers (mozzarella and ricotta, paneer and queso blanco , chèvre, and deluxe). Lucero keeps her cheese-making kits, which are available at Foster & Dobbs (see p. 47) and online at artfire.com, simple and affordable: the kits include 10 batches, each of which makes two pounds of cheese from one gallon of milk, and includes all the necessary tools and ingredients—cheesecloth, thermometer, citric acid, vegetarian rennet tablets, and cheese salt. Lucero also offers classes and pops up frequently at her local Montavilla Farmers Market. —EH
Likely to Spot: Tami Parr of the Pacific Northwest Cheese Project and other members of the local cheese mafia
{page break}
Sweets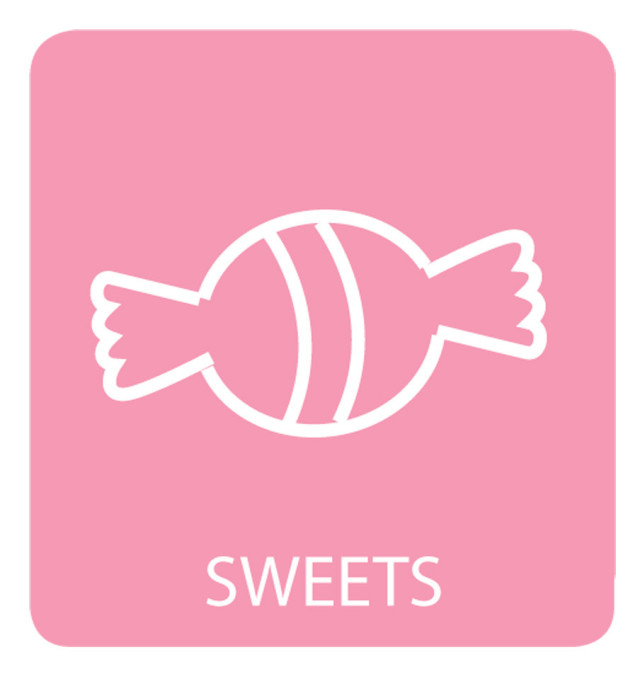 Alma chocolate
140 NE 28th Ave, 503-517-0262
almachocolate.com
The Find: The habanero caramel
Sure, habanero is another entry in the flavored-caramel trend, but owner Sarah Hart's version mixes hot and cool—literally—with chiles and cream. A former grant writer who moonlighted in the food world, Hart opened Alma four years ago. Inspired by sweets from around the globe, Alma offers such delicacies as Thai peanut butter cups, toffee studded with pistachios (in a departure from the usual almonds), candies made with fresh local cherries and Oregon hazelnuts, and a fine selection of top European and American chocolate bars like Valrhona and Pralus. Alma's icons—dark chocolate shaped into images like the Virgin of Guadalupe or the Buddha and then gilded in edible gold—turn an already spiritual experience into something akin to religious ecstasy. And you can wash any of them down with a Spella espresso. —EH
Likely to Spot: Chef Tommy Habetz of Bunk Sandwiches browsing for after-lunch chocolate
Cacao
414 SW 13th Ave & 712 SW Salmon St
cacaodrinkchocolate.com
The Find: The city's best selection of single-origin chocolate bars
Co-owner Jesse Manis beams proudly over his newest chocolate bar, a shell of dark chocolate encasing a filling of hazelnut-and-roasted-almond paste. Indeed, Cacao is a store that shines with selection, particularly in its careful curation of bean-to-bar chocolate from the world's best chocolate makers. It carries the work of small-scale chocolatiers as well as renowned French companies Michel Cluizel, Pralus, and Bonnat. You'll also find a wide range of confections from locals like Xocolatl de Davíd and DePaula Confections, plus Fran's Chocolates and Theo from Seattle—all best enjoyed with the three varieties of what is without a doubt Portland's best drinking chocolate. "We want to celebrate dark and solid chocolate like the Europeans do," Manis says, "and Portland is the perfect audience." —EH
Likely to Spot: David Briggs of Xocolatl de Davíd delivering his latest creations
Northwest Sweets
740 NW 23rd Ave, 503-360-1350
nwsweets.com
The Find: Coconut Matcha Meltaway
Northwest Sweets owner and confectioner Steve Gazda likes to shake up typical candy conventions. Case in point: the Coconut Matcha Meltaway, a confection made from white chocolate, coconut fat, and matcha, a finely powdered green tea. After working in the pastry kitchen at the Four Seasons and teaching a course called Advanced Patisserie and Confections at Portland's Western
Culinary Institute, Gazda noticed the absence of a truly great candy store in Portland. And so he opened this tiny Nob Hill shop, with an open candy kitchen where visitors can see trays of toffee or curried cashew brittle cooling. In addition to his innovative original concoctions, Gazda also showcases a stunning variety of nostalgic candy. "I want to be the place where, if you remember it and you're looking for it, you can find it," he says, proudly noting his collection of clove gum, Squirrel Nut Zippers, and candy cigarettes. Cutting-edge candy comes in the form of Drunken Tortoises, a mix of red-wine caramel, toasted walnuts, and gray salt that's a grown-up version of a typical Southern turtle. "Everybody loves candy," he says. "And even when it's expensive, it's not that expensive." —EH
Likely to Spot: Upstairs neighbors Angela and Dominic Valdes, owners of Tea Chai Té, wandering down for a mug-size marshmallow
Sahagún
10 NW 16th Ave, 503-274-7065
sahagunchocolates.com
The Find: Luscious Caramel
With a sweet, injection-formed center barely contained by a thin shell of dark chocolate, Sahagún's house specialty, the exploding Luscious Caramel, has been carefully engineered to be a one-bite experience. Trained at the French Culinary Institute in New York, owner Elizabeth Montes opened Sahagún in 2005 after selling her chocolates at the farmers market for four years, hoping to "create a magical step out of the regular world." Indeed, the excitement of Montes's candies often comes from their unexpected ingredients and the final, carefully manipulated moment of enjoyment. Sunflower seed butter, for instance, provides a ganache-like structure to a praline, while the Oregon Kiss combines Oregon hazelnuts with Valrhona milk chocolate and fleur de sel. —EH
Likely to Spot: Elizabeth Beekley from Two Tarts Bakery enjoying a single-origin hot chocolate