Portland Plated
Refining Rustic
Three highly pedigreed newcomers show Portland some polish.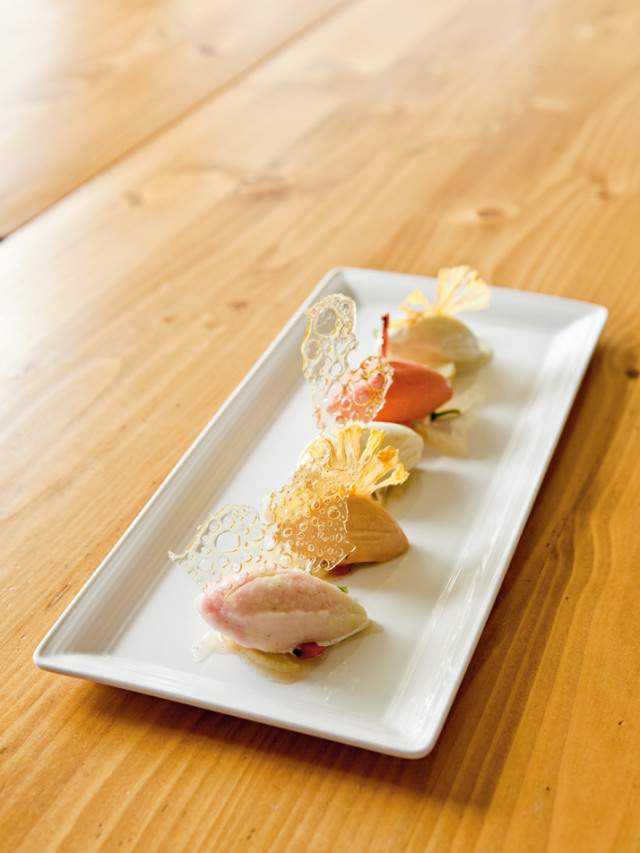 IF 2009 MEANT food carts, happy hours, and economy-friendly masterpieces crafted from the lesser parts of animals, a one-evening introduction to three of the newest faces at Portland restaurants suggests that something entirely new is afoot. So let's dust off that old neighborhood party favorite, the progressive dinner, and get started at the Pearl District eatery Ten 01 for a serving of Michael Hanaghan's dreamy pâté.
The simple, rustic preparation of great local ingredients has long been a hallmark of Portland chefs, but Hanaghan is part of a growing new wave of exquisitely refined cuisine. For Ten 01's pâté, he sends three different meats through the smallest attachment of his meat grinder, resulting in a perfect marriage of flavor and texture: chicken liver mellowed with milk-soaked bread, chunks of Canadian veal, and then, for that creamy mouthfeel, a portion of luscious pork fatback. After coaxing the entire concoction into a smooth brick, Hanaghan cloaks it with thin San Daniele prosciutto slices and serves it in one-inch-thick, palm-size slabs. Textured with specks of black pepper, a dash of brandy, and the warm notes of thyme, it will instantly make you realize that there are two types of forcemeat in Portland: Michael Hanaghan's and everyone else's. Hanaghan is just one of several highly pedigreed recent arrivals, having learned his craft at the perfectionist knee of chef Thomas Keller. We could easily linger over his other, equally highly crafted dishes, but for now let's move down the road to try a second course.
When chef Jason Barwikowski departed Clyde Common to cofound Olympic Provisions, his replacement, Chris DiMinno, was left with the daunting role of rebound chef. But what a catch he was. A mentee of American master Dan Barber of New York's Blue Hill fame, DiMinno perfectly bridges Clyde's dual identity as both a top-fare dining destination and a good bar. He anoints a delicate spring salad of peppery watercress, pickled ramps, radishes, and tarragon vinaigrette with batter-fried asparagus. The combo finds the perfect balance between Clyde's two distinct factions, both the "I've had a few too many and want to eat that _now_" crowd and the "Ooo, let's savor each bite between sips of Sancerre" set. A little less dramatic—and just as appropriate for midday munchies as it is for a refined starter—is the broccoli rabe salad. DiMinno blanches the rabe and serves it cold in a creamy lemon dressing, and in the evening, he'll cap it with a deep-fried soft-boiled egg and house-made charcuterie. It's a dish Alice Waters might have dreamt up—if she were Scottish.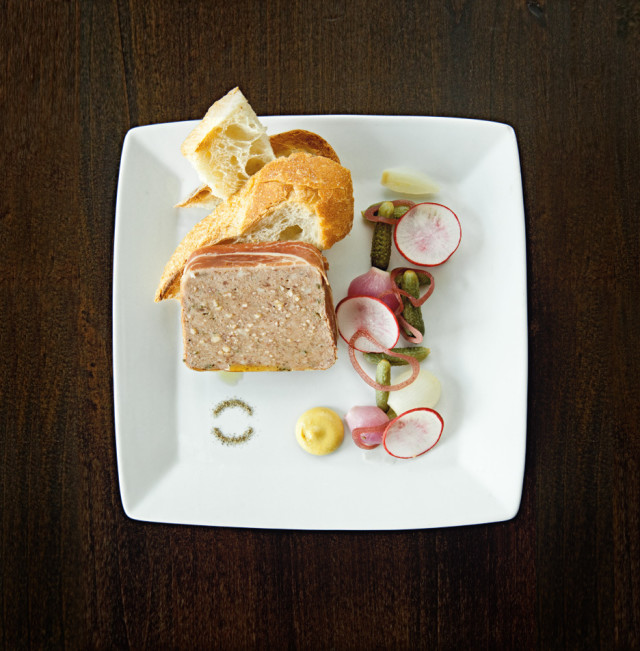 A fitting end to our tour of Portland's rustic revisionists is a scoop of impeccable ice cream served up by another newcomer, Fenouil's Kristen D. Murray. Named best pastry chef by Boston magazine in 2004 for her work at the renowned restaurant No. 9 Park, Murray says she sees ice cream not as an end, but as a "base to translate pure flavor." Nothing exemplifies that ethos better than the expertly formed elliptical scoops of vanilla or mint ice cream, or sorrel or champagne-mango sorbet, each one placed atop a bed of candied fennel. "Ice cream is great," Murray says of the dessert that, to many lesser chefs, is just a mundane ritual. "It's simple, complex, and interesting."
Whether a fully formed movement is afoot, only time will tell, but these three newcomers' refinement, creativity, and sharp point of view when developing even the most ordinary dishes suggest that a new culinary aesthetic has arrived in Stumptown.